Do you agree or disagree ?
My suggestion is Forumotion has video in every forum besides YT and Dailymotion. In the buttons above, there would be Youtube, DailyMotion, and Forumotion.
When Forumotion button is clicked your laptop library opens to your personal selection of video. Click the video you want and post. Same with phone, click the button and photo/video opens on your phone. Pick the video and post. So whether laptop or phone, the video is embedded in your post. Similar to FaceBook video in posts, you click video//photo and pick the video you want and post.
Thank you
Foru

me

mber






Posts

: 129


Reputation :

1


Language

: English



Sadly this would take up way to much space on our servers and data space.

This to up grade will cost so much money that a free host like us would not get the money back for.

It would be nice to have a tool to do our own video's but i would have to vote No on this one sorry.
Admin

istrator





Posts

: 15515


Reputation :

1669


Language

: fluent in dork / mumbojumbo & English haha



Yeah like Ape said, this would be a very expensive undertaking. It may not seem like something that would cost alot of money to do, but when you consider we have millions of forums on our service and videos tend to be several hundred megabites large, this would be a rather expensive undertaking.

Besides, youtube is free is to upload on and anyone with a gmail account automatically has a youtube account as well.
Last edited by brandon_g on October 31st 2018, 3:29 pm; edited 2 times in total


Remember to mark your topic

when a solution is found.
Man

ager





Posts

: 9114


Reputation :

828


Language

: English


Location

: USA



For the same reason I vote no, it would be very expensive to have servers for this suggestion
Active

Poster






Posts

: 1645


Reputation :

60


Language

: spanish


Location

: SSF Admin



You should be able to use the flash button to add other videos.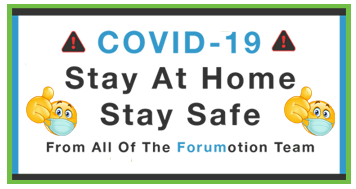 When your topic has been solved, ensure you mark the topic solved.
Never post your email in public.
Admin

istrator





Posts

: 47682


Reputation :

3340


Language

: English


Location

: United States



---
Permissions in this forum:
You
cannot
reply to topics in this forum