Do you agree or disagree ?
Hello Everyone

Is it possible for upgraded members to have a cpanel login included in his/her own administration panel to have more freedom to their HTML pages management I know it would involve a lot of programming on behalf of the tec staff etc and at a greater cost but I would love this option and gladly pay for it, but the big question is :- is it possible to encode the php files needed for such a venture into the code and if so can it be done at low cost to suit everyone, in other words you'll be using a forum to help members have a website instead to the here and now where you need a website cpanel to create a forum.

Thanks in advance
Liz
Hello.
Due to CPanel and PHP files being located in the server for websites this likely won't become an option as nobody has access to the forumotion servers other then the head office and technicians.

~ Jadster


Review Rules | Request a Review | Review Questions | #Jadster_ReviewNo Support via PM!
Hello Jadster

Thanks for your reply, which helps to start this debate on this subject.

Since around the 1990 greater mines started using the PHP to improve the HTML code into everybody's life so we can have a better technology you see today on the computer (my thinking any way) as for myself and others in the the 80's we only knew HTML as a code, but I still believe that the hen came before the egg and every code can be programmed to perform the tacks it's set, a good coder will work out the code/program. They would have to think outside the box and encode the PHP code to marry the forum coding.

Love Liz
What is it that you can not do now that you want to do with the HTML pages?


When your topic has been solved, ensure you mark the topic solved.
Never post your email in public.
Hello Jadster & SLGray
The forum php files should/will by stored in the globel server so members can have access to every part/php file written as the function on all forums. I think it might be possible to store your own files/codes into folders within your Administration Panel to code your own website, the clue might be in the words
Administration Panel
or
Cpanel
to programmers, I would be able to code a website for example so that a pupil can log into his/her own topic on the website as would a parent/guardian if I coded the right info into a specified php file stored within my Apanel, the benefit of this forum is the
Administration Panel
is already setup and might be able to have a php code inserted into the framework, that question would need to be addressed by the decocers/programmers of the software that controls the working of the forum, we on the other hand have an already secure base to store the folders and files we might need to make our forum website.
At the moment I can use the
HTML pages management
panal from within my Apanel and link as many pages I want to create a website, but without the mends of access to my own folders storage within my Apanel I can't control or link coding to my forums website.
I could try and add codes to my private forum to call simple things like having a clock or figures strolling up and down my webpages but that might be suitable for someone who knows a bit about coding so hopefully by starting this topic someone might find a code to make it work.
It would be the first time I've seen a forum with php website access and not a website with forum coded access.
Love Liz
Hello
@DE5T1NY
,
If platforms of Forumotion weren't free for everyone, then it would be possible. Since they provide free services for most of their members, they cannot now change the way they actually work as a company.
This was discussed in the past without any change.
Regards.
Hello TheCrow

Thanks, it would have been useful to have a website and forum under the one roof, back to the old hosting plans for this one

Love Liz
Hello Everyone
I managed to use the forum code to move my forum posts on to my website, just need to add links for each page to the index page.
See image: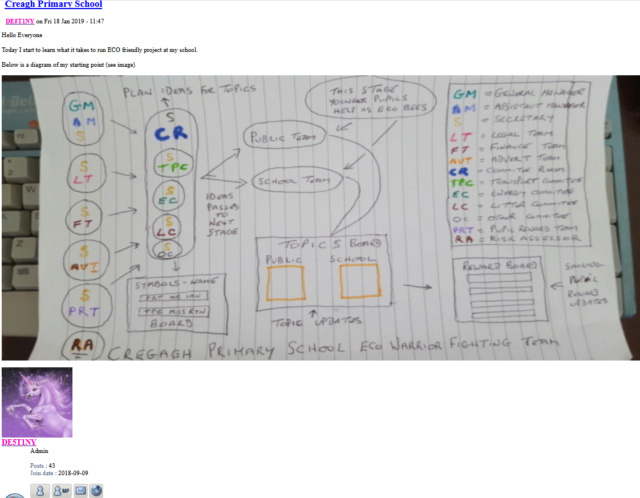 Now my forum and website are under one roof, no need to pay for a new hosting plan.

Love Liz
| | |
| --- | --- |
| | The topic was posted in the wrong section, so I have moved it to the correct section. |


When your topic has been solved, ensure you mark the topic solved.
Never post your email in public.
What host are you using for your website, just curious.
Hello AdmiralJuicy
I'm using the
from this host (Forumotion) and webpages, my Domain is from this site also.
Love Liz
So what you are talking about is basically a PHP file management option, alowing us to use php on our forum, right? I would love to see this, but I highly doubt they'll implement it, mainly for security and probably because most forum owners dont know php, despite the fact thay it would not be hard to implement. Voted Yes.

Guest

Guest





---
Permissions in this forum:
You
cannot
reply to topics in this forum