Hi, as most will know Tinypics have closed down, so all My Banner / Links have gone, Ive tried to re-do Them using the "Host a Picture" via Forumotion but its not working right on My Forum, I am getting the Photo which directs to the Website, but there are Codes / Text showing around the Banner .........Ive explained to the best of My ability, but any Help would be appreciated .

This is how I am doing it, which has always Worked well over the last few Years,

[url=link]img[/url] (I think , without looking)

Many Thanks
hi
if you have a screenshot of your banner i can remake it for you or even make a new one 
you must open a graphic request in the right section after you read and understand the rules 
if you didnt download your images then they are lost sorry 
Code:


<a href="testimage.com"><img src="testurlimage.jpg" title="Example Image " width="600" height="400" /></a>

@davidl

wrote:Hi, as most will know Tinypics have closed down, so all My Banner / Links have gone, Ive tried to re-do Them using the "Host a Picture" via Forumotion but its not working right on My Forum, I am getting the Photo which directs to the Website, but there are Codes / Text showing around the Banner .........Ive explained to the best of My ability, but any Help would be appreciated .

This is how I am doing it, which has always Worked well over the last few Years,

[url=link]img[/url] (I think , without looking)

Many Thanks
Can you provide us with your image URL, which you are speaking of?


Graphic Design Section Rules
||
Becoming a Designer
||
Graphic Requests
Graphics Request Form
Make sure to check out our FREE Graphic's Gallery
No support provided via PM!
Graphic Desi

gner





Posts

: 6560


Reputation :

891


Language

: English


Location

: USA



Hi Thanks for the Quick Replies, do I Post the Picture and Link to the Website Here in the Replies, or another Section .....Any Help is appreciated as although I have Rum My Forum for 10 Years now, I`m not very clued up on Technical things, I know the Basics.

Would love to get My Forum running smoothly again for My Members ,

Many Thanks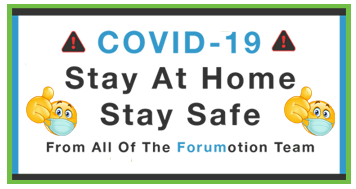 When your topic has been solved, ensure you mark the topic solved.
Never post your email in public.
Admin

istrator





Posts

: 48145


Reputation :

3381


Language

: English


Location

: United States



Thanks SLGray, Here are the Website Link and the Picture I need to put on My Forum,
link removed by skouliki
Would be appreciated if this could be done, but I still have the problem that I cant do the other 4 My Self, as I dont know the Coding .....But either way This is the most important one.
Many Thanks Everyone for the Comments / Help.
P.S. Picture is 250 x 150
this is not a forumotion forum
This forum is here for support and help between the users of Forumotion
| | |
| --- | --- |
| | Topic moved to the garbage. |
---
Permissions in this forum:
You
cannot
reply to topics in this forum