Last edited by levy on October 4th 2020, 6:03 am; edited 7 times in total
Invision 2.0.346 Patch
https://better.forumotion.com/t2-patch-notes
New subforums and categories added and fixed small bugs on the website. We are looking for staff members as well !
As the new patch is here, I have a personal message for all our members that will come in the future.
We'd appreciate some help with suggestions on what you would like to see us do. The forum is made as a memory of the past more, to help people. We'd like to make a small community where we help each other rather than "go big". As a personal message from me and from the team, we really appreciate you being here.
https://better.forumotion.com/
SarkZKalie likes this post
Patch Invision 2.0.346a
Tweaks on Statistics.
New category under construction.
If you can acces the new category before it starts., you will receive a prize from us.
How our logo was done: 
Logo tutorial
https://better.forumotion.com/
We are introducing Star Members with a link below. We'd like to give one of them for free for our next member. There is a Easter Egg as well. If you can acces our Section Under Construction from a website, you will receive a Free Membership ( or if you already have one, a invitation to Star Member for a friend! )
https://better.forumotion.com/t8-introducing-star-members-and-shop
There will be some changes as well, as new categories will show up for Coding Problems, Graphic Section will be moved as well and a lot more. Stay tuned !
We are looking for staff members as well ! Feel free to Message me here or on forum.
https://better.forumotion.com/
Patch Invision 2.0.347
Category & Groups Patch.
   Changed categories. We added the troubleshooting category for our members where they can ask for help on Web Languages.     
   We remade the Usergroups and our Staff isn't all in one group anymore, you can find all the new groups here. We redesigned the groups menu as well, to be more fit towards what we want to achieve. We hope that people will enjoy the course we took.     
   We felt that there was a need to remake the Graphic Section, one subforum wasn't enough and it would just complicate everyone's life thinking that we don't care about that. We started as graphic designers, and they are a important vital part of our community.     
    We introduced the Star Members, you can find more about them below but td;dr it's a way for us to say thank you to our members.     
    We created a shop, for the time being quite cheap but we hope that we will upgrade it.     
    It's a big patch for us, since we changed our course a bit but in a fashion that we enjoy as well. There will be some changes in the future as well, on our star ranks but as we progress, we will do more
Groups
Star Members
Shop
https://better.forumotion.com/

Patch Invision 2.0.348
Header and bottom update
  New Forum Adress, Name, SEO. A special topic is done for that and why we changed to what we are.     
   Remade the old menu into a new one, for now in test. We will try to improve it as much as possible to make it more confortable for our members and visitors.
(BETA)
  Added a new menu, a secondary for the members where they can check their private messages, notifications and others. You can log out as well from the avatar and acces your profile.
How we made the menu from the image above is up for our members. You can see what the doc is about right below, but you have to be a member to acces the codes.
We are looking for staff members as well, we'd like to have some people who know what they doing to be on the right topics.
We'll start the Graphic Request's section soon, adding a template on how to do a request.
Big news are coming up soon for tech people as well, since we will start improving the Troubleshooting Sections as well.
Come join us!
https://raven.forumotion.com/t9-how-we-made-the-second-menu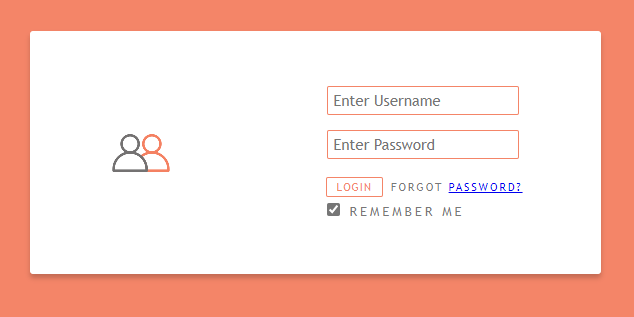 We made a CSS3 Popup for anyone who'd like to use it and it is for guests as well!
We show the CSS and HTML of it and how you can learn based on some simple things and understand small CSS code sections
https://raven.forumotion.com/t11-simple-css3-login-form
Here are the Patch Notes since we came with a huge update to our entire Design. We hope guests will love it <3
https://raven.forumotion.com/t2-patch-notes#17
Patch Invision 2.0.350
Checkpoint reach, domain change
 Entire new design.     
 Name change again     
 New subforums added
https://better.forumotion.co.uk/
Since the link loads a different forum, this topic will be sent to the garbage.


When your topic has been solved, ensure you mark the topic solved.
Never post your email in public.
Admin

istrator





Posts

: 50776


Reputation :

3488


Language

: English


Location

: United States



---
Permissions in this forum:
You
cannot
reply to topics in this forum