I made a sitemap according to the instructions in the link below and submitted it to google.
https://help.forumotion.com/frequently-asked-questions-f5/text-sitemap-t9480.htm
Google says there is an error because a test sample of links can't be accessed (error 404). They listed these links URL's, and I noticed added to the end of each URL was "
%3Cbr%3E
". This is obviously the line break that your instructions tell us to add at the end of each of the 500 lines -- i.e., "< b r >" (without the spaces).
So for some unknown reason, the brackets around the "br" are being converted into "%3C" and "%3E", and %3Cbr%3E is getting appended to the end of every submitted URL, effectively stopping the URL's from being opened.
Does anyone know how to fix this?
Thanks!

Richardr

Foru

memb

er






Posts

: 373


Reputation :

0


Language

: english



I asked about this at the Google Webmaster help forum and here's the interesting reply:
"Those instructions seem to be for creating a HTML sitemap page, which
is not the kind of sitemap that can be submitted through Webmaster
Tools. If you want to use this kind of file, you could just remove the
<br>'s and keep all the URLs in a simple text file, which is what we
will be glad to accept

."
Do people here know anything about this?

Richardr

Foru

memb

er






Posts

: 373


Reputation :

0


Language

: english



I'm having the very same problem. I've removed the <br> tags and now google Webmaster Tools is showing errors and the errors are for links with .htm. It doesn't appear to be recognizing the .htm. I've been at this for a while and my site is going to start dropping like a stone in ranking if it doesn't get resolved. Here's a screen capture of the errors the ones with the %3Cbr%3E at the end of the submitted entries is when I had the <br> included and you can see two that are with just - instead of .htm at the end of the entry which is with the <br> removed.
Thank you in advance for any help or tips you can provide. I'm starting to suspect that their is no way to submit a proper sitemap for a forumotion forum that google will recognize.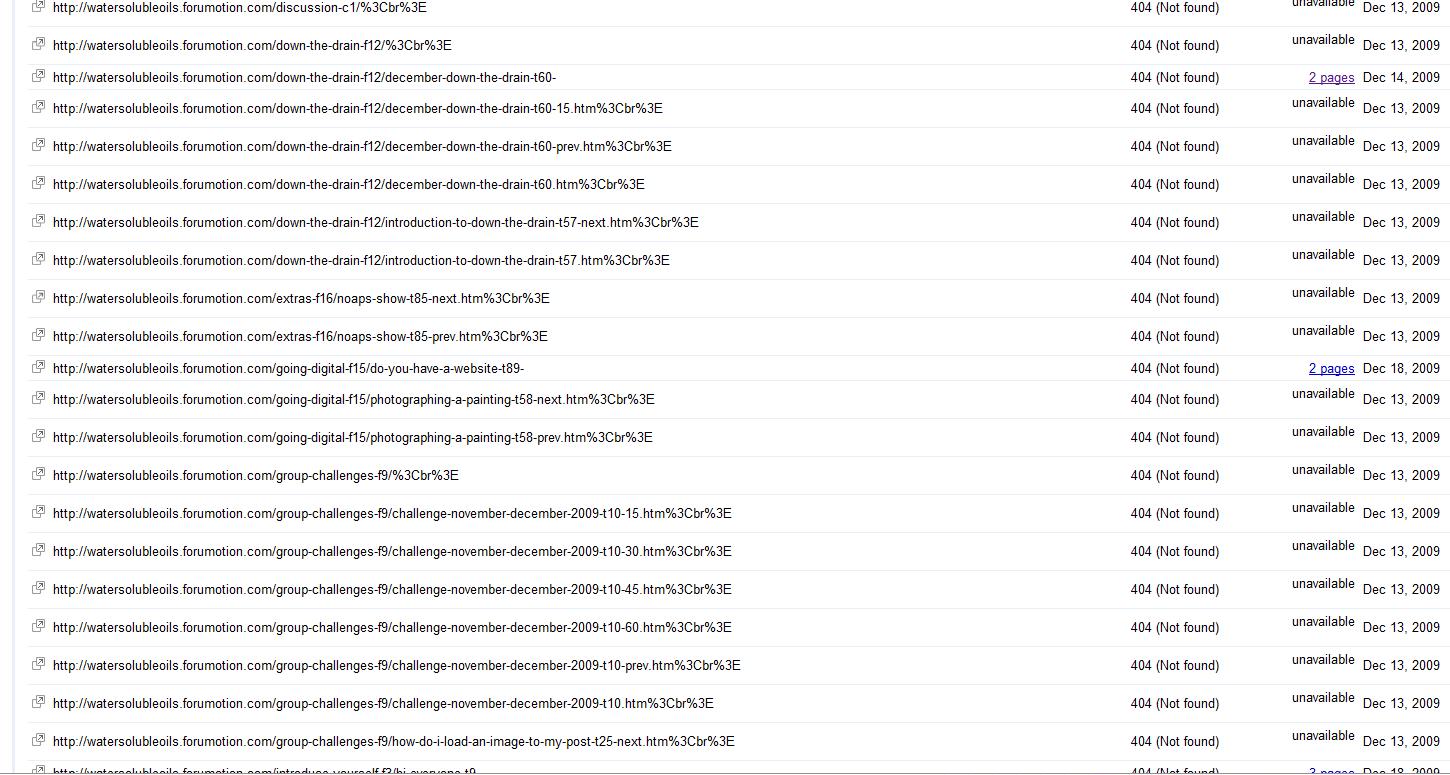 Please don't bring up an old post.

=> Garbage

MrMario

Help

er







Posts

: 22186


Reputation :

1838


Language

: test



---
Permissions in this forum:
You
cannot
reply to topics in this forum