Nature of the creation :
Nav Buttons, NOT NAV BAR
Creation size (in pixels) :
100 x 30-31
With or without animation :
None
Background color :
Make it a .png with a transperant background outside the image, but make the image itself #21262b
Picture(s) link(s) :
None
Text to insert :
I need:
Regular Nav:
Home
Index
Portal
No New Mail
New Mail
User CP
Sign In
Sign Out
Other Buttons:
Media
Miscellaneous
Other
Discussion
Other Services
Media Central
Bank
MediaMania
I also need to be supplied with a blank template of the image with no text
Link to the font to download :
Use a Web 2.0 Font
Here are example sites that you can use (but you can use others)
Site 1
Site 2
Font color :
The Main Color Should be white (ffffff) with a 1px border (only on the right side) of 66696c
Link of my forumotion forum :
http://mediamania.forumotion.co.uk/index.htm
Extra comments :
Please do not model the buttons after the site because we are underhgoing a massive theme change and need the nav buttons to finish the theme off.
The reason I said nav BUTTONS and not a nav BAR is that buttons look goot by themselves, bars are meant to have others of the same kind next to them.
Example of Buttons: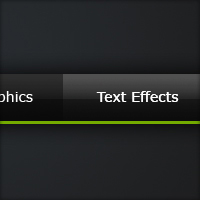 Example of Bar

The main difference is that teh Bar has different templates for the two sides of the navigation area.
Please Someone Get this Done, I only am requesting one navigation button to start and then I will see if you need to make the entire set.
Thanks
Drag~

Guest

Guest





those are my kind of
navbars
nav buttons o.O... I'm on this ...
hope you will be satisfied with the results tho

I'll edit this when finished

[You must be registered and logged in to see this image.]
[You must be registered and logged in to see this image.]
[You must be registered and logged in to see this image.]
[You must be registered and logged in to see this image.]
[You must be registered and logged in to see this image.]
[You must be registered and logged in to see this image.]
[You must be registered and logged in to see this image.]
[You must be registered and logged in to see this image.]
Not that good but i can change 'em... tomorrow... its 02:14
Last edited by ImProviser on February 5th 2009, 2:13 am; edited 1 time in total

Guest

Guest





member banned ...request cancelled
---
Permissions in this forum:
You
cannot
reply to topics in this forum