Toukai-Sha

Choice of Category:
Science and Knowledge
Language:
English
Forum's Purpose:
Polymaths integrating multiple life science disciplines and bridging generation and cultural diversity gaps ...everyone lives bound by their own knowledge and awareness.
Link:
http://www.toukaisha.com
(toukaisha.phpbb9.com)
Administrator:
Kyouri
Information
Announcements
Scheduled Events
Archives
Feedback & Support
Life Sciences
Anthropology
Archaeology
Genealogy
Mythology
Occult Philosophies
Philosophy
Politics
Science & Technology
Sociology
Theosophy
General Discussions
Anime/Manga
Computer IT
Cultural Diversity
Entertainment
Home & Family
In The News
Gallery of the Arts
Graphics
Music & Video
Writing
Tutorials
Forum Snapshot


New Forum (Linguistics) Added

Forum Graphics Completed

'Links' Page Updated

2 Affiliates Added

Board integrated with a separate, member's only, group/clan network page

Added to the footer:
Toukai-Sha Shops:
* • Toukai-Sha Library List
Help Support Toukai-Sha:
* • Toukai-Sha Toolbar Download
Screenshot: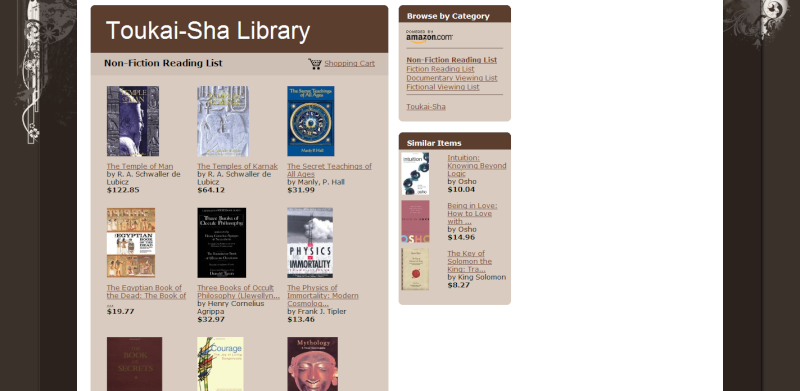 Latest News:
New Groups Social Network Page
With the TSN server changing their package prices for networks, TSN has had to find a new place to park.
A member's only social network page,
Toukai Social Network
is now located at
http://toukaisha.multiply.com.
Members of the group are asked to move their profiles to the site before the end of June, as the current server will be changing come July 1.
As with the current TSN site, members will be able to create their own groups and link them with personal profiles as well as the main TSN page. Also, group creators will be given access to the TSN moderator's page in order to post their groups highlights (blogs, news, videos, images, etc.) on the main page for recruitment of new group members.
All members, not just group creators, will have access to a chat similar to that found on FaceSpace as well as private messaging and profile page enhancements.
A screenshot of the new TSN in the making...
Again, TSN is for Toukai-Sha members only so membership is by approval.
Toukai-Sha, with the inspiration found on
Ego-One
and the codes supplied on
Dynamic Drive
, has undergone a slight facelift with a few additions:
New Home Page Layout with dynamic effects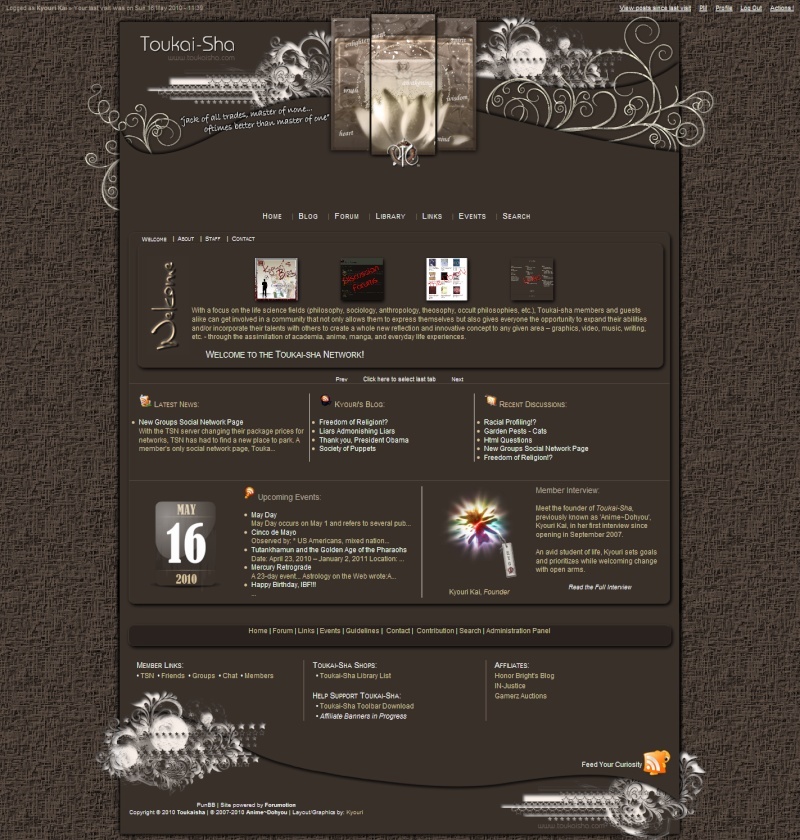 Member web surfing (keeps members on the site longer)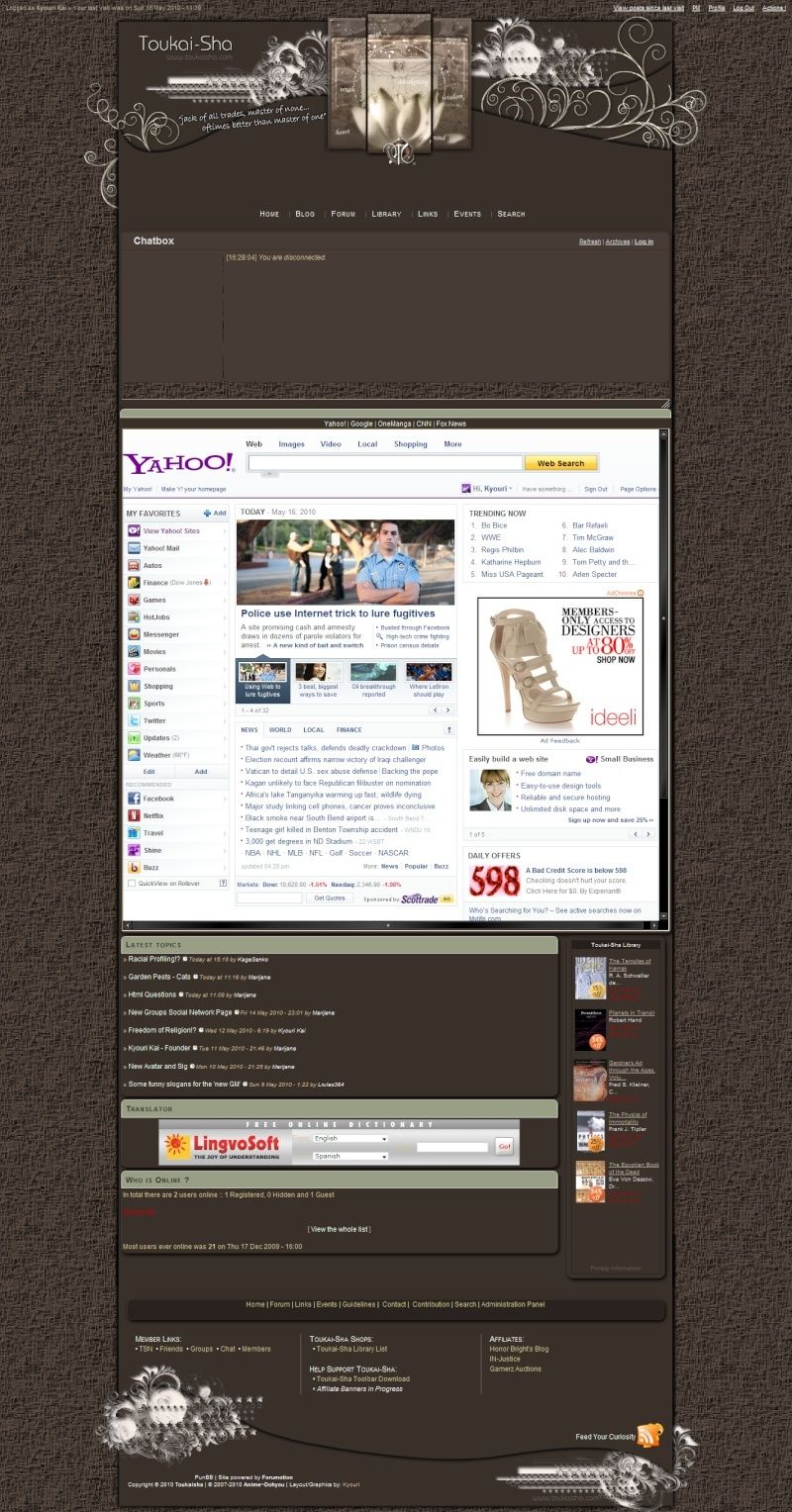 Since the domain name has expired, and the link loads a different forum, this topic will be sent to the garbage.

When your topic has been solved, ensure you mark the topic solved.
Never post your email in public.

---
Permissions in this forum:
You
cannot
reply to topics in this forum