Hi guys im getting this all over my forum i know tis happened once or twice in the past anybody else getting this currently
www.eae2.com
Thanks

Soldatay

Foru

member






Posts

: 85


Reputation :

0


Language

: English



OK so here is the thing that looks to be fixed but generally my forum is behaving strangely today like after flood control it will take you back to the forum but not display the last post you jsut made you havbe to constantly refresh threads... is there any updates going on ?

Soldatay

Foru

member






Posts

: 85


Reputation :

0


Language

: English



Whahahaah OK photobucket pics are back i think my forum is possesed


Soldatay

Foru

member






Posts

: 85


Reputation :

0


Language

: English



If the problem appears again, try this one:
1. Open your CSS Sheet

2. Find all the PhotoBucket links (Make sure they are the direct links, starting with "http://" and ending with ".png or .gif")

3. Create or use a VERY EMPTY/Lightly used PhotoBucket account

4. Upload all the PhotoBucket links in the CSS Sheet to your PB acount

5. Replace all the PhotoBucket links with your own links from your profile

6. Save the CSS sheet.

7. Copy the url image

http://

to browser

Save Image As then Upload to photo bucket

The problem with the thing, (I guess) is that once you go over too much space in your PhotoBucket account, all your images are still there, but they get replaced by the bandwidth thing. Because all of Jalokim's images are still there, but PhotoBucket's just changed what they look like because of his bandwidth problem.

Try that and it should work.

Jophy

Forum

Guru






Posts

: 17924


Reputation :

835


Language

: English


Location

: Somewhere



I have the same problem.
on My forum
link:
http://meresimp.danskforum.net/index.htm
I found one link ( I did not put it there ????- I do not use photobucket for my forum pics) I simply removed it- what else could I do???
Can I simply delete the ones I find ... or???
Because as you can see there at still a lot of disurbing photubucket thing on my Forum
What to do???
Edit:
And - Help!!
I tried to resynchronize my Forum - hoped I would help. But It ended out like this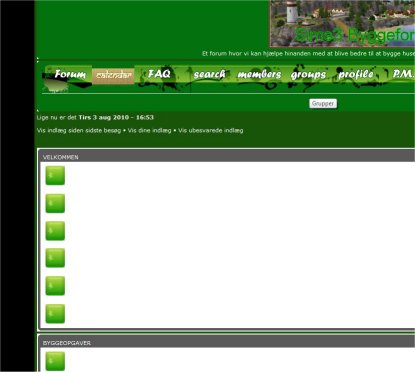 What AM I going to do?

Edit again:
Saw answer in another thread - simply decided to change the display/skin

---
Permissions in this forum:
You
cannot
reply to topics in this forum