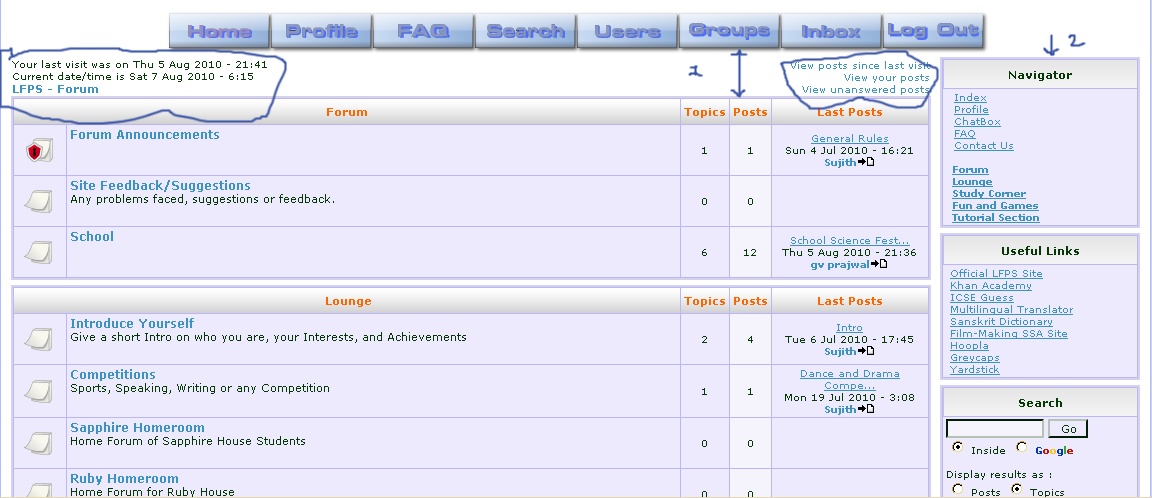 In the above Image, I need to do 1 main thing -
Move the Widget Bar down
a bit so that it will be in line with the First category, or I need to
Remove Links and the Last Visit Time Info
.
So please need help here.

I'd also be interested if there is any way to accomplish this.
This is how it looks when widgets are activated:
This edited picture is how I'd like it to look:
If one can't get it done using the normal widgets is there any other way to edit the templates to get an extra column on the left side were one could add buttons using html code inside of the templates? Like in the edited picture below (I know that the colors don't look nice and don't match in the picture, but it's just meant to demonstrate what I mean).
Of course these line of buttons should not only be visible on the first page but on all subpages as well (like the header). I was already contemplating editing the header template somehow to achieve this effect... Help or ideas would be appreciated!
Profiled, as i would also like to know this =P
A progress report from me regarding the moving of the widget - I've been playing around with the forum templates for the better part of yesterday and today and now think it might be possible - just requiring heavy editing of the templates and to move the 2nd navigation bar and the rest into the header. I'll give you an update as soon as I've accomplished more...
---
Permissions in this forum:
You
cannot
reply to topics in this forum