I want Forumotion to set a better Language set were or if you have people that understand there Language or change the forum to there Language to understand it reason why i asking this is becuase I post my site on facebook.com and i have friend i invite and some only understand there Language they know.

If there a way to change Language in user's profile I want I know.
You can't fully translate the forum. You could use Google Chrome to do that.

You can set the language in your profile // Preferences
hi ,
you can use your own translator , like this Will Translate All Of The Page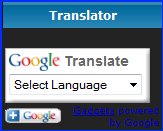 Go To : ACP > Advanced Mode > Modules > Protal & Widgets > Forum widgets management > Display forum widgets : Yes > Create A Widgets > Follow This Image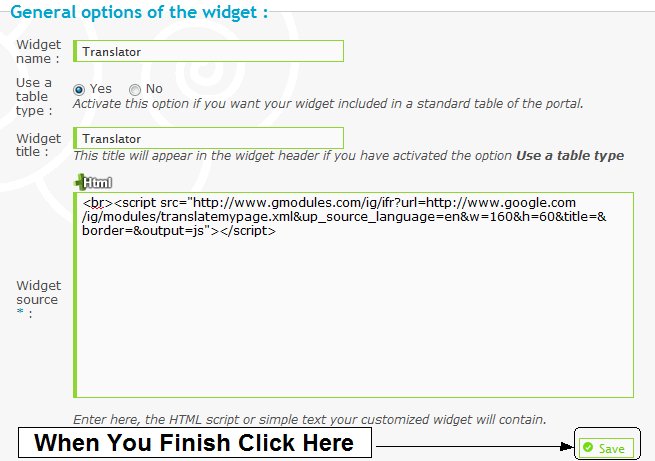 That Is The Code
Code:

<br><script src="http://www.gmodules.com/ig/ifr?url=http://www.google.com/ig/modules/translatemypage.xml&up_source_language=en&w=160&h=60&title=&border=&output=js"></script>
Hope That Help , ArChKnIgHt
i need this too but it dont have persian language???
no it haven't , sorry
but it have 34 language
I get the witgets already on my forum I am a master at it I know google has translater I just wanted to know how you change this in profile.
I aslo request some forumotion person support to please came and look at my forum or a tech person to take a look.
It has 2 links working together in the org link I don't know how I did it but I got it to some how on google in keyword search any ways here are the 2 links
http://www.lucario-domain.pokemonlegend.org
or
http://www.lucario-domain.ogamebattle.com
both or the same forum link working together.
Look at what? The only way to change language is by your profile like I posted above in my last post.
No just to come look to make shore i not doing any thing wrong besides i got something very intering to make my fourm more copyrighted.

Here try it go to site and try to right click it and see what happends
---
Permissions in this forum:
You
cannot
reply to topics in this forum