Hi all,

I have dug through here and tried everything. I am sorry if these questions have been asked and answered - I am just not figuring it all out.

1) Visitor messaging - I am assuming it is where members can leave comments on folks profiles. If that is the case, I have tried everything and can't get it to work. We have set the preferences correctly, I think. Can you help?

2) Is there an option for CC/BBC in pm's?

3) Is there a way to have more inbox storage?

That's all for now, and I thank you very much.

Felicity
1. What forum version?
2. No
3. No
ummm - just needed an image there - thanks - fixed
Felicity
Could you show me the permissions you have set up for Visitor messaging?
All that I can find for that is that '0' posts before using it.

Am I looking in the wrong place? I looked everywhere else. i am just finding my way around mostly.

Best,
Felicity


Look what I have here and set yours up like mine.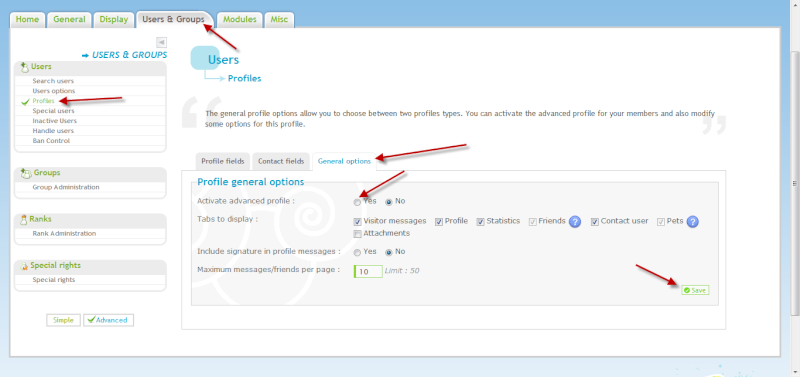 ---
Permissions in this forum:
You
cannot
reply to topics in this forum