I purchased a Customized domain name that became active October 2. Here is the URL:
http://www.flowersfromourheartpoetry.com/index.htm
Links to the site
and
at the top of the browser window
are stating the site is called: Free Forum: PoetRhyme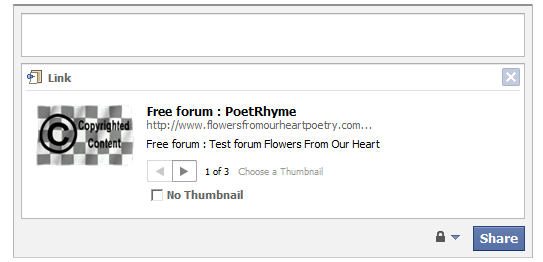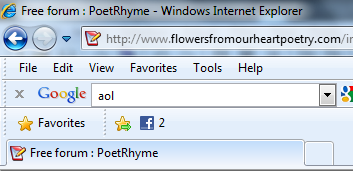 I've resynchronized the forum a couple times, but it's not helpful.
I'm trying to advertise the site as Flowers From Our Heart,
but it's being called something else.
Any ideas how this can be fixed?
As an aside, I have activated 'Participate to the forums directory',
but my forum is not being listed.
Wonder if it's because the domain is messed up?
Thanks for your time and attention to this matter.
Bpoetic . . .
Change it here
General>Search Engines
Sanket . . . I think I love you:-) GREAT! FANTASTIC . . . it worked like a charm.

Hugs, Bpoetic:-)

SOLVED
I love you too

Glad it worked for you.
Since this thread appears to be solved, I will lock this thread and mark it as solved.



Sanket

---
Permissions in this forum:
You
cannot
reply to topics in this forum