On my main forum, a flash image is cut off in FF, but not IE or Chrome. This is happening on my main forum regardless if the code is in a widget, the homepage message, or a plain forum html page.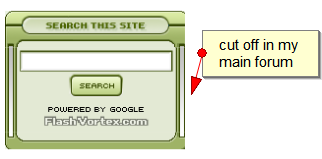 It is not cut off on two test forums.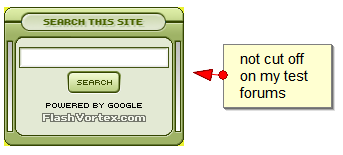 I've re-synchronized and cleared cookies. I've compared all the AP settings I can think of.
Any ideas?
Code:

<script src="http://h1.flashvortex.com/display.php?id=2_1294351042_14869_275_0_180_139_9_1_98" type="text/javascript"></script>
---
Permissions in this forum:
You
cannot
reply to topics in this forum