Hello!
Can you tell me if I can get round this please?
When the basic forum address (
www.babiesandall.com
) is used my index shows like this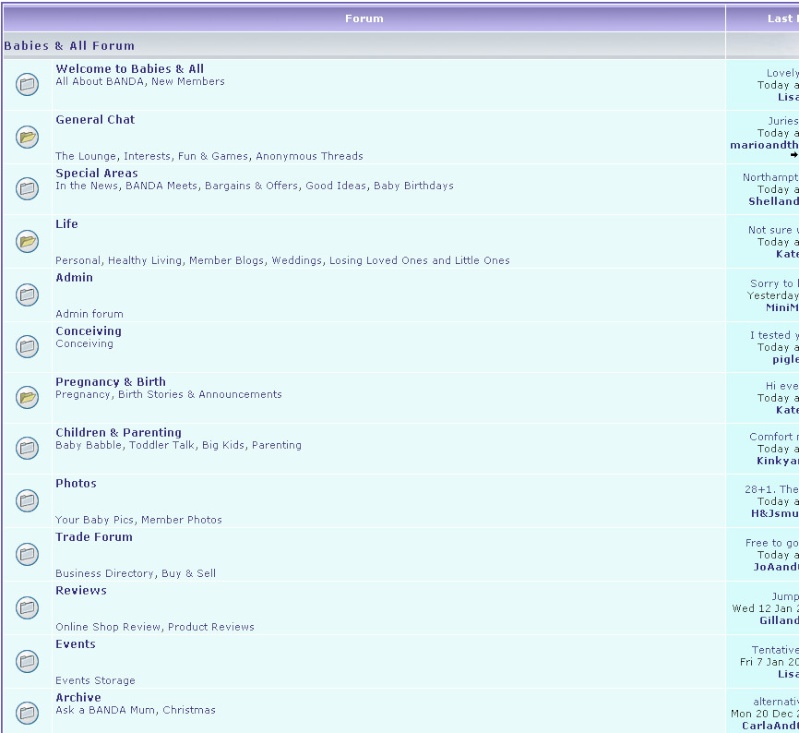 But when I use the top level of my forum it shows like this
The second picture is how I want it to always show when people land in the forum - as in how I set it up in the hierarchy settings
So I dont understand why it shows differently? Have I set it up wrong, or is this just how it will always be regardless of the hierarchy I use?
In case this is my setup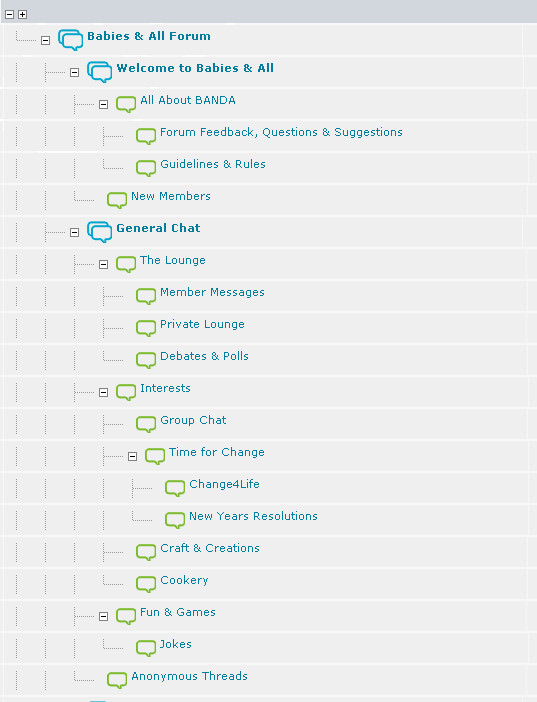 thank you!!!
have you tried Admin Panel // Display // Structure and hierarchy // Split categories on index : Medium?


to be honest I can't see what the difference is between 'keep categories on index, medium' and the 'split categories on index, medium' (other than at the very top it says the name of the forum rather than just forum)


keeping them on index basically just merges them (which is why they're not separated)
I have it set to medium split categories on index and this is the result
This below is Keep categories on index : Medium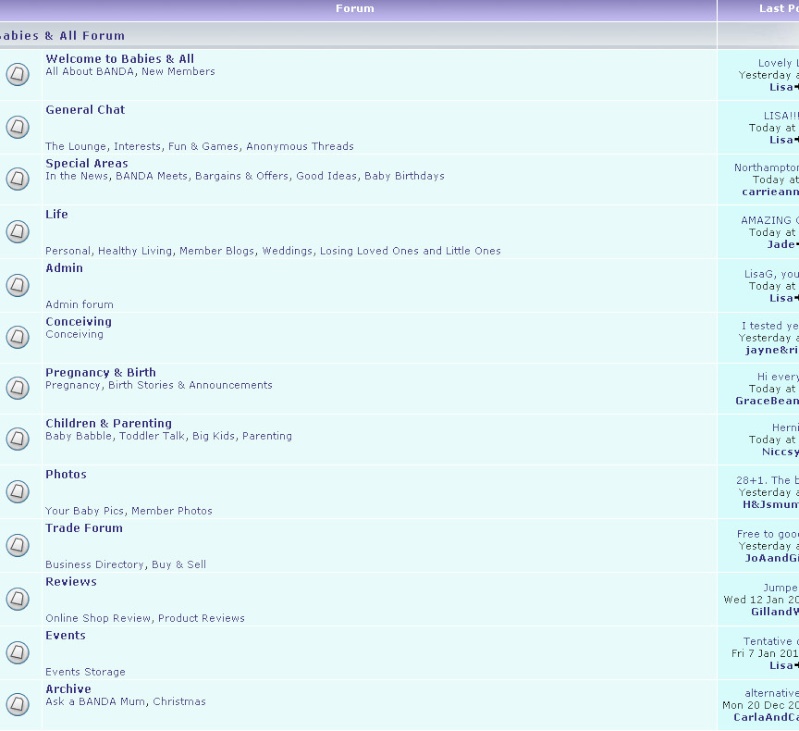 As I said before the only noticeable difference there is the heading Forum appears right at the top
edit; i just went onto your forum, it looks just like you wanted it, i don't see what it is

well I have now changed it to None, which isnt exactly what I wanted, but its better than before.

thanks for help
May I remind you that double/triple posting isn't tolerated unless separated by 24 hours (Use the edit button)

Solved => Topic Locked

Jophy

Forum

Guru






Posts

: 17924


Reputation :

835


Language

: English


Location

: Somewhere



---
Permissions in this forum:
You
cannot
reply to topics in this forum