Individual topic pages are larger than any other pages on the symposium and this produces a scroll bar on the bottom. Other page can be seem..@...
http://easttnforum.forumotion.com/
.
I can not find an answer to this problem anywhere!
The best way for me the give a good explanation of this problem is to show images that will compare two pages....the first one shows what all pages on the forum looks like.... "no scroll bar at the bottom" because the entire page fits the window.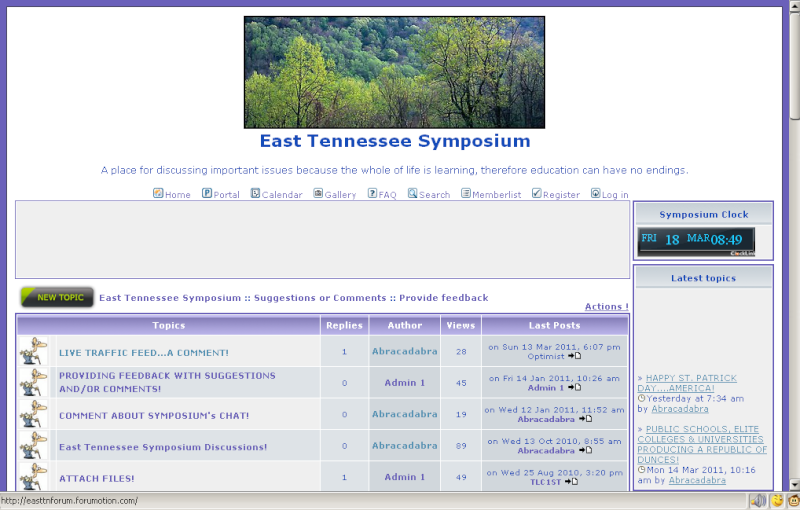 The second one shows the scroll bar at the bottom of each and every topic on the symposium..... the scroll bar appears on each topic only. Notice the entire does not fit into the window...requiring a scroll bar.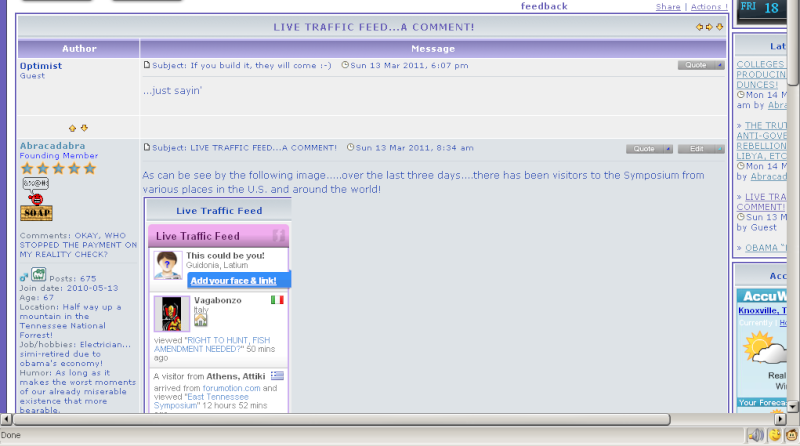 I would appreciate help with this problem.
Thanks,
bigugly11
Last edited by MrMario on 18/3/2011, 19:40; edited 2 times in total (Reason for editing : grammer)
You might of hit something on your mouse.

Click Ctrl and click the scroll button on your mouse up or down to fix it.
---
Permissions in this forum:
You
cannot
reply to topics in this forum