Okay, so I'll explain my problem, and how I got there (including how I got my "Like" Button).
So, at first, I have been thinking about ways to get my FB Group for my Forum to be more productive. So, how better than to get a "like" button for my forum? So I got the code from Facebook (
Here
) and I saw somewhere on ForuMotion how you can put things in your body.
Admin Panel => Display => Templates => General => index_body => paste code between <!-- END message_admin_txt --> </table> and <!-- END message_admin_index -->
So, that's what I did, and it worked, as you can see in the image below.
But, for the life of me, I can't seem to align it to the right, so my Forum looks smoother and more organized. I would like it to be aligned with the images below (simulated).
OR
I would perfer image #1 over #2, but if it isn't possible, then I'll settle.
But seriously. Halp?
try changing the margin on the CSS for this element:
.connect_widget_number_cloud {
margin-left:20px;
}
.connect_widget a.like_button_no_like:hover .piece, .connect_widget a.like_button_no_like:hover {
margin-left:20px;
}
Thats an example, so play with the numbers til it aligns correctly - I think 4px would be about right actually? 20px is as below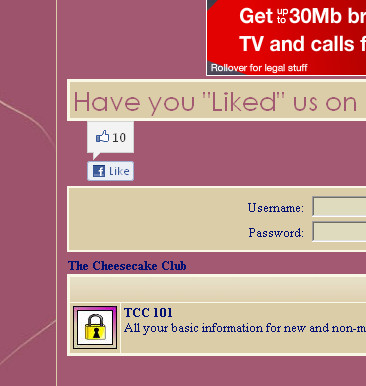 (Im not sure if I got all the elements there as there appears to be some movement when it hovers?)
---
Permissions in this forum:
You
cannot
reply to topics in this forum