Hello,
My default forum language is Hebrew since I live in Israel....
I am South African and English is my mother tongue, so I have no problem BUT most people in Israel have really bad English especially when it comes to reading (even simple!) instructions in English......
Is there ANY way I can have EVERYTHING on my forum in Hebrew?
Examples of where users are having trouble: Preferences and Gallery upload .... screen shots attached.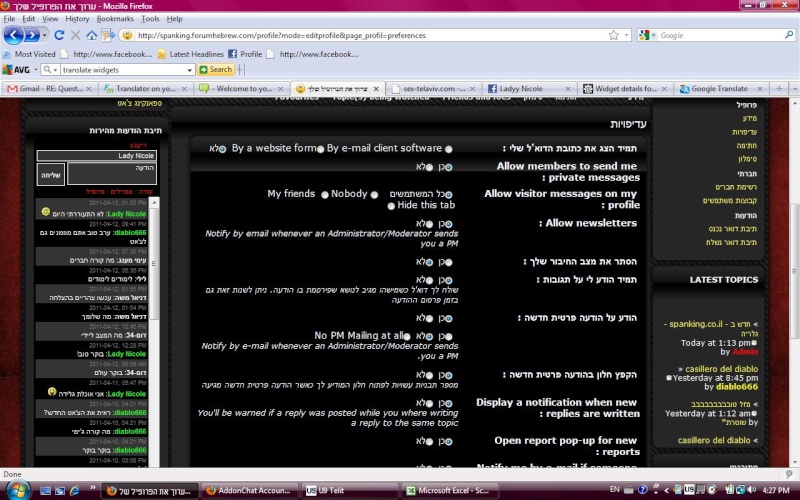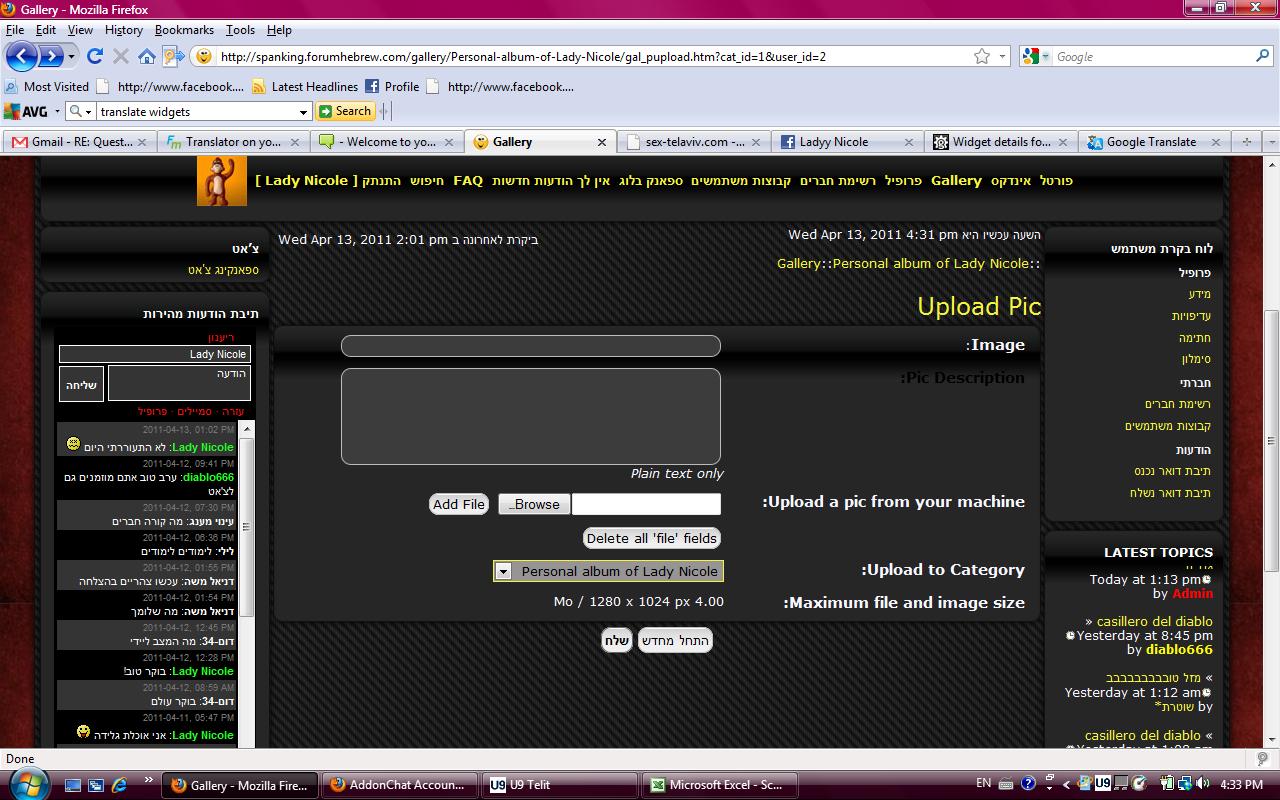 General // Configuration // Forum Language
Profile // Preferences // Language
The language settings was already in place.

Still some things on the forum remain in English. I would very much like to have the Preferences, Gallery and Friends and Foes Content and Titles, in Hebrew....
There is one more way,get an Wibiya toolbar,get an translte button on it,and translate it in any language u want,and even users can change language for themselves.

Its Great.
Wow, it's great. Thank you
---
Permissions in this forum:
You
cannot
reply to topics in this forum