I am using matei's soccer world cup theme, I am having trouble with the background when it comes to looking at user profiles, the centre background image seems to disappear.
Any help with this would be greatly appreciated.
(I know I am posting a lot but I am having quite a bit of trouble with this theme!)
Example of backgrounds working elsewhere on the site:
Example of user profile: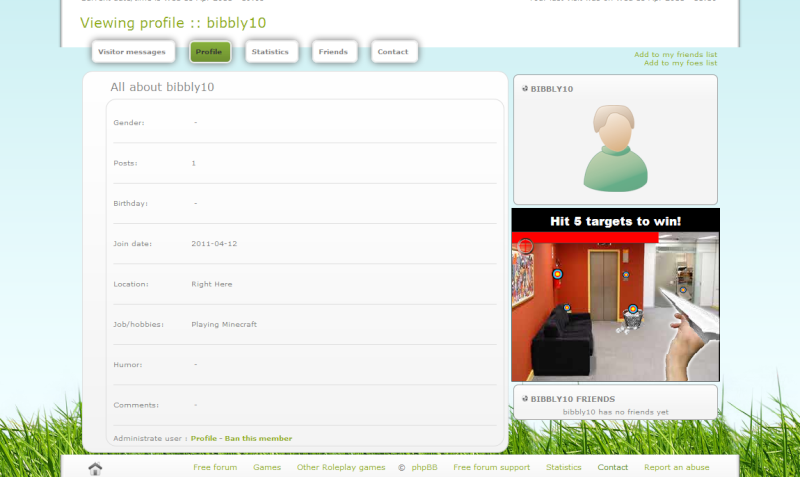 Looking closely it appears that the middle section of the background IS there... but after it gets half way past the buttons, you see the very far back sky and grass picture background.
P.S. Just realised that this problem does not occur when advanced profiles is turned off. Ideally I would like to have advanced profiles, but if no solution can be found then there is still a way forward

---
Permissions in this forum:
You
cannot
reply to topics in this forum