Latest topics widget help...
for Invision....

thx before...
Hi, what exactly seems to be the problem? More information would be helpful. Are you wanting to add a latest topics widget?
Hi !
Everything for the forum widgets you can find here :
ADMIN PANEL->MODULES->PORTAL & WIDGETS->FORUM WIDGETS MANAGEMENT .
There you'll find the widget you search and you can activate it !
Cheers from Bulgaria,
Th1nK .

I want to add widgets script latest topics such as the one existing in the example this forum.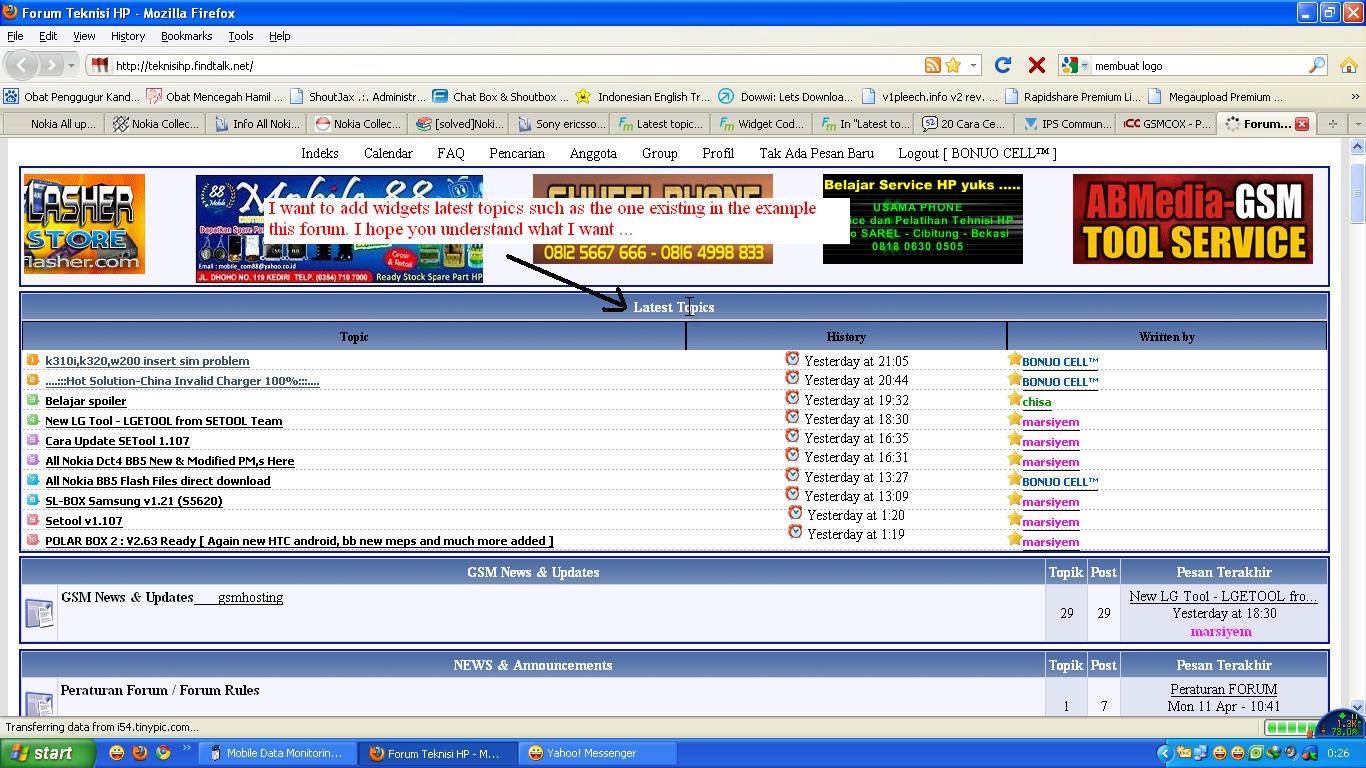 I hope you understand what I want ...
ADMIN PANEL - DISPLAY - HOMEPAGE - GENERALITIES - HTML
I hope you understand what I want ...
THX before...
Problem Solved...
Thank's a lot Bro
Rideem3
Since this thread appears to be solved, I will lock this thread and mark it as solved.



Sanket

---
Permissions in this forum:
You
cannot
reply to topics in this forum