Hey, there's a bot forums forum advertisements for free? I mean that is phpp3 themes appear in an advertisement or a topic elsewhere: D
The theme phpp3
I dont understand what you mean?
Cn you please explain in more details.

thanx

kirk

Foru

master






Posts

: 11037


Reputation :

653


Language

: English,Vulcan,Klingon, Romulan,& Gorn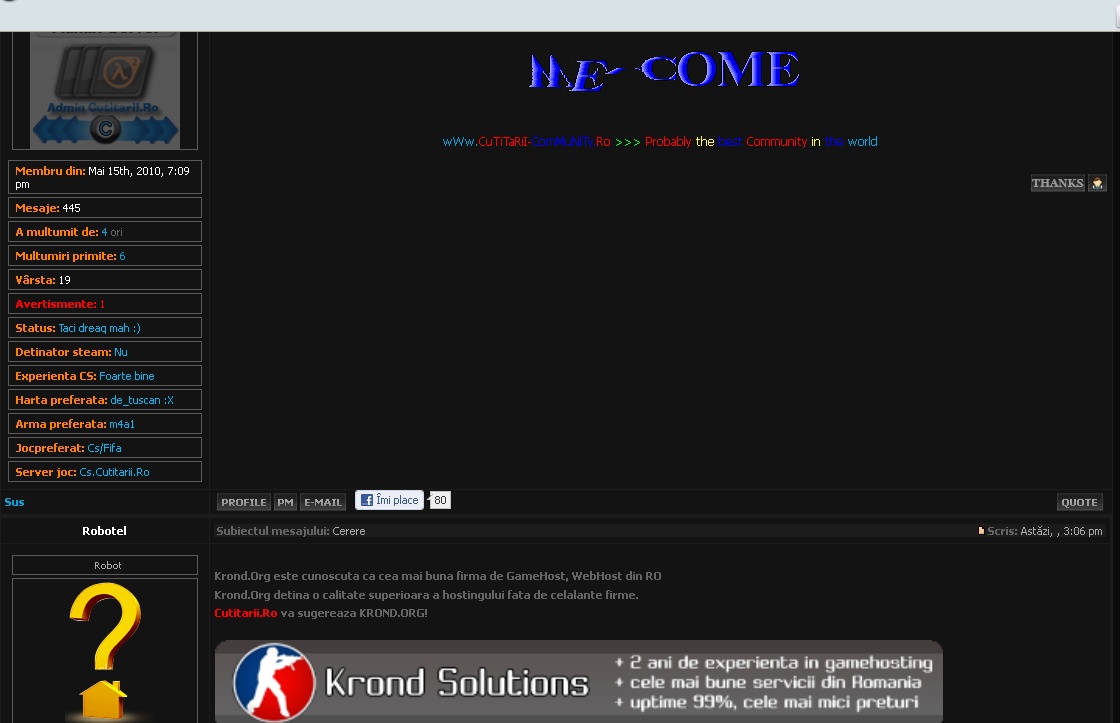 Something like ...
Every message appear .. Forumotion not know if there is to ask why ...
I am still unsure of what the problem seems to be. Could you rephrase your question?
The 2nd post is done by a robot. I don't know if that's meant to be there or not.

Mike

Hyper

active






Posts

: 4251


Reputation :

468


Language

: English, HTML, CSS


Location

: Loveland, Colorado



So I do not think you understand, that you have not left any response.

Rephrase.
After posting a new topic to appear beneath a poster ads and what ads I want to introduce ...
Posting consecutively is not tolerated unless separated by 24 hours since the last post. In future, please use the edit button.

So, are wanting an automatic post after someone else's post for ads? If so, then I don't think it's possible.
---
Permissions in this forum:
You
cannot
reply to topics in this forum