Hello ForuMotion members
will learn the tricks how to set up the
Meebo chat

Go to
get a room
Step 1:
Name : Chat name, for example, (forumotion)
Size: medium , Or as you like
Choose a room icon:Select an image to be the logo for the chat
Theme: Choose a theme of choice for chat
And Click
next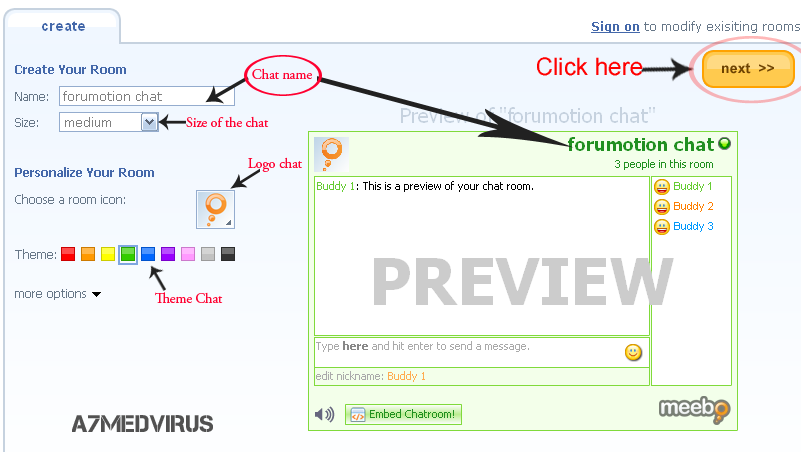 Meebo ID:For example (forumotion)
Password:Type the password (Must remember that in the future)
Your Name: For example (ahmedvirus)
Email: Put your email address
Gender: Male or Female
Age: Write your age
Type the two words you see: Type in the image in the field
and Click on the
sign up

and copy the coding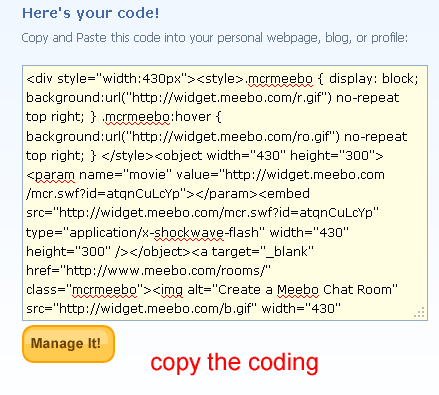 Sincerely a7medvirus
Please move to
Tricks & tips

Posting consecutively is not tolerated unless separated by 24 hours since the last post. In future, please use the edit button.



What's the point in posting it here if you know full well that all tutorials are to be sent to a staff member?


Locked
---
Permissions in this forum:
You
cannot
reply to topics in this forum