Hello, I was browsing various sites today and found something that caught my attention. On the website (link provided below) I found a rounded bar that displayed the thread's description, once on rollover it will show additional information inside the bar. I was wondering if that was possible to add on forumotion and if so, how might I got about doing so?
link to the website I found the mouse-over bars -->
http://www.the-professional-owners.com/
Additional images provided to give you a visual description
NO MOUSE-OVER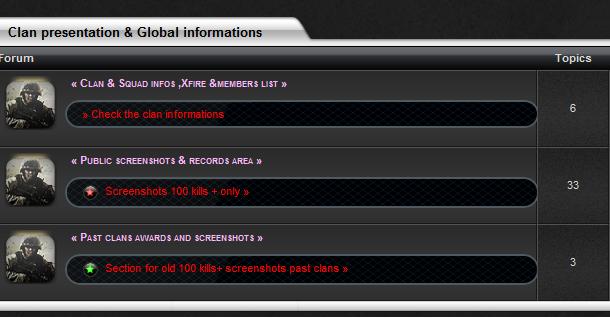 MOUSE OVER
I would like to go ahead and thank any help I may receive, it is highly appreciated.
Thanks, I found the code that I needed inside the post.
You may lock this thread. SOLVED
Since this thread appears to be solved, I will lock this thread and mark it as solved.



Sanket

---
Permissions in this forum:
You
cannot
reply to topics in this forum