Anyone else experiencing this problem?
All the post buttons have dissapeared.
Its not like that on quick reply.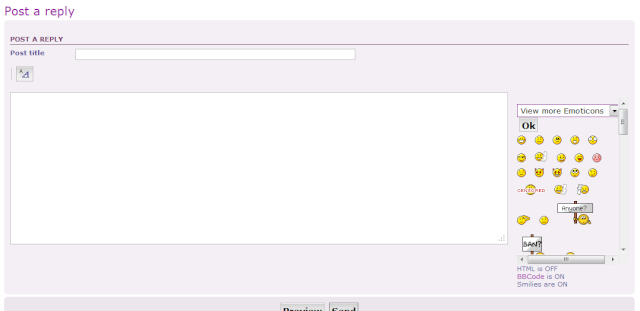 My site is
www.leopardgeckoforum.com
and i use firefox.
Last edited by LGforum on October 9th 2011, 1:55 am; edited 1 time in total
It is not occuring on my forum. Have you added any codes lately that could affect the text editor?

When your topic has been solved, ensure you mark the topic solved.
Never post your email in public.

Sorted. it was my phpbb3 post numbers script, affecting other things it shouldn't. Sorted it now.
Since this thread appears to be solved, I will lock this thread and mark it as solved.



Sanket

---
Permissions in this forum:
You
cannot
reply to topics in this forum