Hi, Today I Help I miss you one thing, their forum mod_recent_topics No Show The Recent topics called I miss you Please Help. Their forum:
Http://sock.dust.tv/forum
I was Vietnam, I do not understand English very much, If there's something custom, please Do not You To The Belly

Hi!
Is that a Forumotion forum? And I really don't understand what you're asking. Could you explain further or provide a screenshot?

Sorry I do not understand English very much.
What my forum, it is not Topic In The Recent pages, unless
What It's Not My Forum Recent Show Topic In The Home
But I went out Home still do not see anything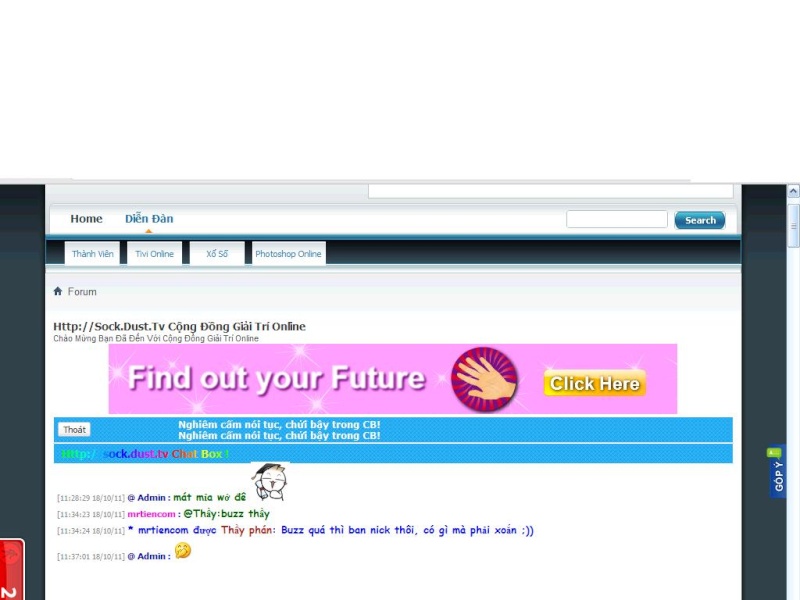 This is my forum:
Http://Sock.Dust.Tv
you want your forum to show recent topics?

You have to activate your widgets,
Then be sure the recent topic widget is displaying in your admin panel.
Looks like you have it there already.

To activate your widget go to

Admin panel>Modules>Forum widgets>Display forum widgets and hit save.

then you can always add the others you want in there , or make you own, just be sure to hit save every time you add one or create one.

kirk

Foru

master






Posts

: 11037


Reputation :

653


Language

: English,Vulcan,Klingon, Romulan,& Gorn



I have enabled it then, but it still does not show

Did you check the yes box to display widgets in the section that is above the area you show in the first screenshot?

When your topic has been solved, ensure you mark the topic solved.
Never post your email in public.

thanks you help me test


Help me with

No not there, be sure you have your widgets activated to show through the forum.

Go to

Admin panel>Modules>forums widgets

Right at the top of the page you will see.

Display forum widgets : click yes and hit save

kirk

Foru

master






Posts

: 11037


Reputation :

653


Language

: English,Vulcan,Klingon, Romulan,& Gorn



I did as you said but still not
---
Permissions in this forum:
You
cannot
reply to topics in this forum