THIS HAS NOTHING TO DO WITH THE BROWSER OR INTERNET CONNECTION.
I have 100% internet connection and have tried on all browsers.
I have just started seeing this message lately.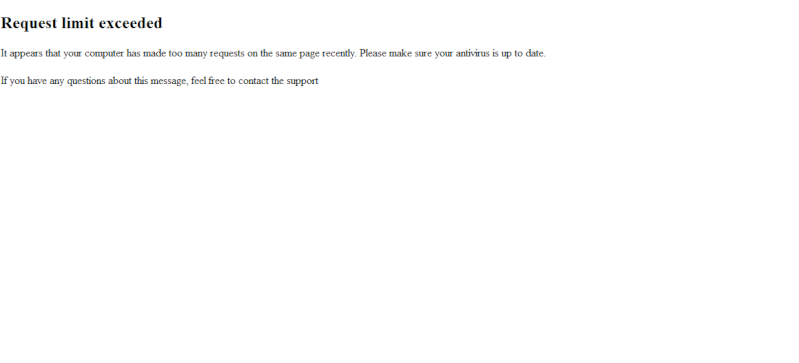 Request limit exceeded
It appears that your computer has made too many requests on the same page recently. Please make sure your antivirus is up to date.
If you have any questions about this message, feel free to contact the support
It seems to appear randomly, when I open a new page, or when I scroll down to chat. Its a little random, it doesn't make sense, probably a problem with forumotion? This message is REALLY annoying--I mean I cant go anywhere without seeing it! I know other people are having this problem too. It even cancels your post if you are typing, so you must RETYPE it!!
Once it shows this message it redirects you to the homepage meaning...
When this message appears in chat, it refreshes to the homepage O.o
WHAT THE??
forum:
http://animeisland.nstars.org/

Suuki

Foru

memb

er






Posts

: 419


Reputation :

25


Language

: English, Japanese (learning lots) :3




When your topic has been solved, ensure you mark the topic solved.
Never post your email in public.

Thread Garbaged, since there is already a similar topic related to it.
---
Permissions in this forum:
You
cannot
reply to topics in this forum