Member reports forum displaying as
it is displaying OK for me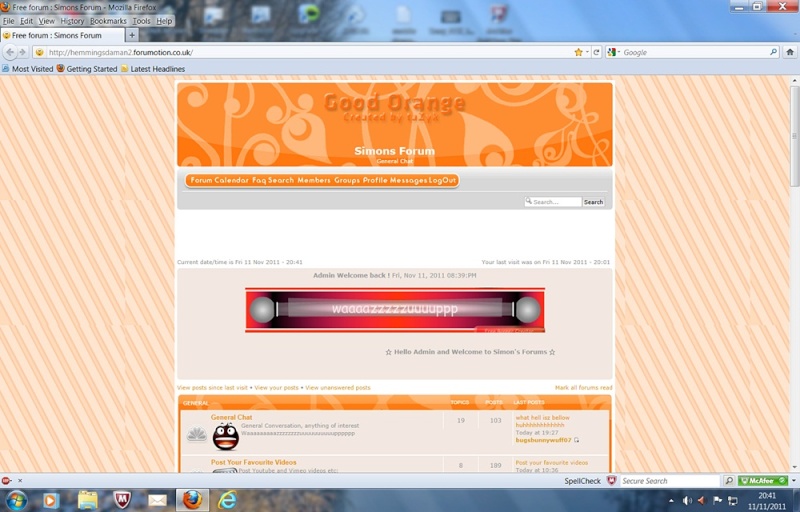 can anyone offer suggestions or can connect and check it out for me ..thanks
http://hemmingsdaman2.forumotion.co.uk/
.
Last edited by musket on Tue 15 Nov 2011 - 21:10; edited 1 time in total
You are using different browsers... That is always the first thing to check, especially if someone is using *cough cough sucky cough cough* IE... I tested in IE, and mine is almost as bad. It's a compatability issue-- either remake your forum and make it IE-compatible or force the users to use a different web browser. Also, I forget the name (I think it's Jalokim's website?) has a feature where if you browse with IE it shows you a page saying that the site doesn't work well with IE before you continue, though in that case it forces you to use a different browser.

ToTheFuture

Foru

memb

er






Posts

: 374


Reputation :

15


Language

: English, Français



Thanks..did you click on the forum link..and?
Have you changed the forum's theme?


i believe it has to do with the theme changed. I was also, experiencing this on my forums. I'm sorry if this doesn't help much.

Sir Chivas™

Support Mod

erator





Posts

: 6810


Reputation :

433


Language

: EN, FR, ES


Location

: || CSS || HTML || Graphics Designs || Support ||



Hello,

Installed any new codes on the site?
@MrMario

wrote:Hello,

Installed any new codes on the site?
I was trying different themes, I think the problem has been solved by clearing the browser cookies and cache..an idea has come to mind that when new themes are being installed that some code be inserted in them from hitskin to clean the browser cache of previous themes before installing the new theme ..anyhow I'll wait to see what the member says ..thanks
OK problem solved after this info was given
On top of your browser select tools
then Internet options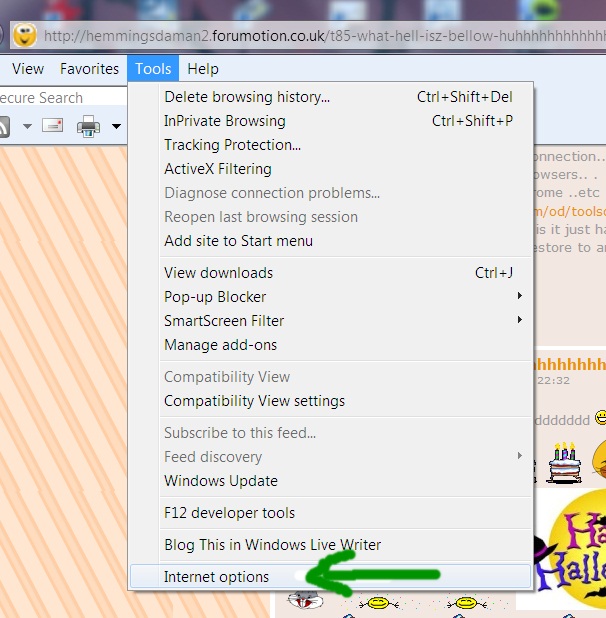 then delete history
Look at the way this is set before deleting the history
try that and see if it helps
another suggestion is to use Mozilla firefox browser

If the theme gets mixed up with firefox try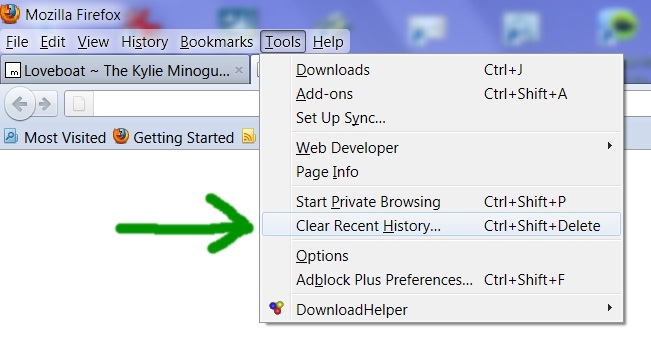 then

Thread can be locked and marked as solved

---
Permissions in this forum:
You
cannot
reply to topics in this forum