Current date/time is May 12th 2021, 10:43 am
Search found 2 matches for designer
#Forumote
#News
and
#Updates
We updated the user information and statistics in our homepage with a more modern way that we are planning on sharing in our Premium Area. There will be a tutorial soon explaining how you can do that to your forum too. Join our Premium membership to see that tutorial.

Here's a preview of our new statistics.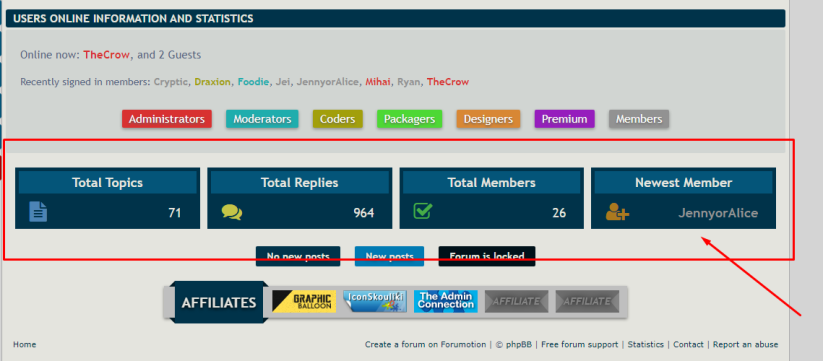 Be sure to join us now because we are here to help you promote your site,
Thank you,
Forumote Team.
by TheCrow

on February 26th 2021, 10:22 am
Search in: Forum Services
Replies: 33
Views: 2031