I know I am probably being an idiot but I have tried everything to fix this.
I have two forums. One of them is exactly how I want and shows this when I look at structure and hierachy: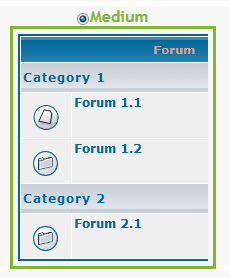 However my other forum refuses to look the same. I know I am using a different skin but still can't work out the problem. The second forum shows this when I look at the same section: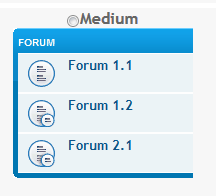 How do I get the second image to start looking like the first one. So I can get the same style on both forums.
Forum 1 -
http://aohs.forumotion.co.uk/
Forum 2 -
http://maraudersmayhem.forumotion.co.uk/
Hello Justwanttorp,
If you want that exact style go to Administration Panel > Display > Choose a theme > Version
Pick forum version PHPBB2 + default skin.
Thanks so much. Knew I was missing something obvious. Changed it to PHPBB2 but kept my current skin and it worked.
Though it is still not showing my catergories as links.
aka
vs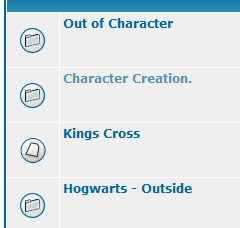 Not sure what else to do ...
I don't think categories are ever links. At least I've never seen them like that.
Well they are like that on the forum I have displayed above. So I just want them the same on the other forum.
Thanks for people advice. Finally worked out what to do. Just needed to click yes next to the sublink panel. Thanks again.

This is solved.
Topic solved and archived.
---
Permissions in this forum:
You
cannot
reply to topics in this forum