So I am editing My Forums and fixing the images, but when I try to add in a Image such as the image below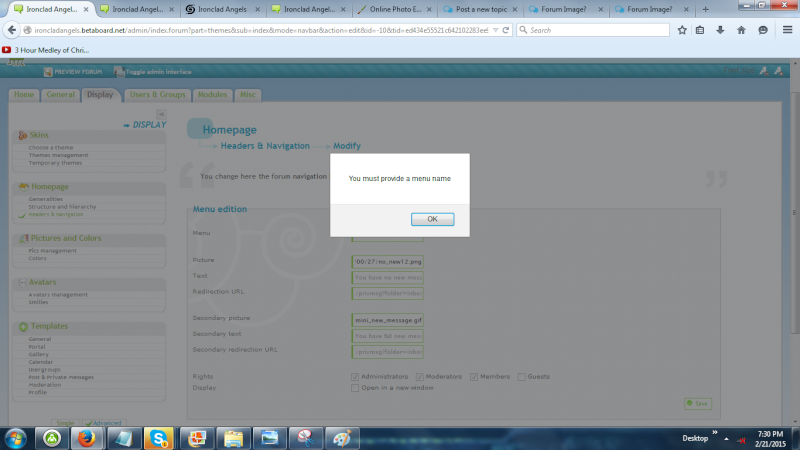 and when I try to put in a Menu name it does not allow me. Any idea how to fix this so I can change my image ?
< Link to my forums:
http://ironcladangels.betaboard.net/
>
Last edited by ninjaslice on February 24th 2015, 7:31 am; edited 1 time in total
Interesting... have you tried clearing your cache then trying again?


Remember to mark your topic

when a solution is found.
are you editing a already existing menu or are you adding a new menu item?
already Existing

its for Log in and Log out and New Message and No new Message only
goto acp>display>pictures& colors> picture management>advanced mode>general

scroll down you will see where you can add images to those
That is weird, it was not there until you showed me it. Thanks lol
lol your welcome .. if this is solved could you edit your first post and change the icon to solved
Topic solved and archived
---
Permissions in this forum:
You
cannot
reply to topics in this forum