Could someone please help me get this banner on my portal and forum? I am a complete newbie when it come to putting the banners up 
Here is my forum link [url=theoutfit.forumotion.com]The Outfit[/url]
Please message me or post here if you are willing to help!
Thanks so much!
JB
Hello,
You can add a banner in Pics management.
Administration Panel > Display > Pics management > Advanced > General / Explore
Replace the 'Forum main logo' image link by the URL of your image.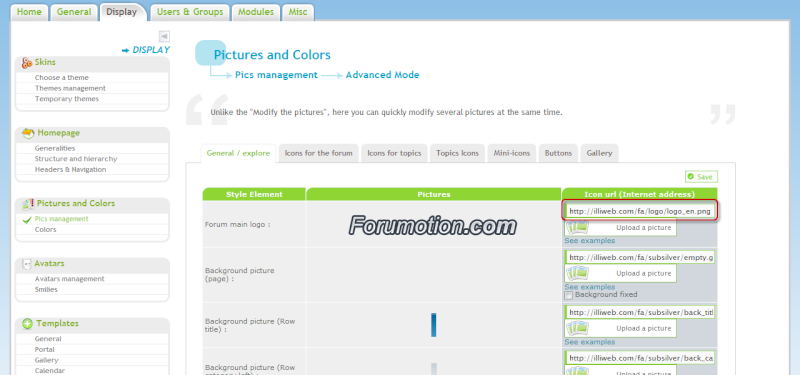 ---
Permissions in this forum:
You
cannot
reply to topics in this forum