I have been trying to figure out how we can make several borders/layers around the content area.

I'm absolutely loving this system for all the features, but now I want to love it also for being able to make really fancy skins.

I assume we are not allowed to post a link to other systems or I would post a link to give an example of what I mean by linking you to my board on another system which I am in the process of bringing over here.

I hope you can understand what I mean by layers etc.

Thanks for you time.



Silly me. I've just realised I can do a screen shot.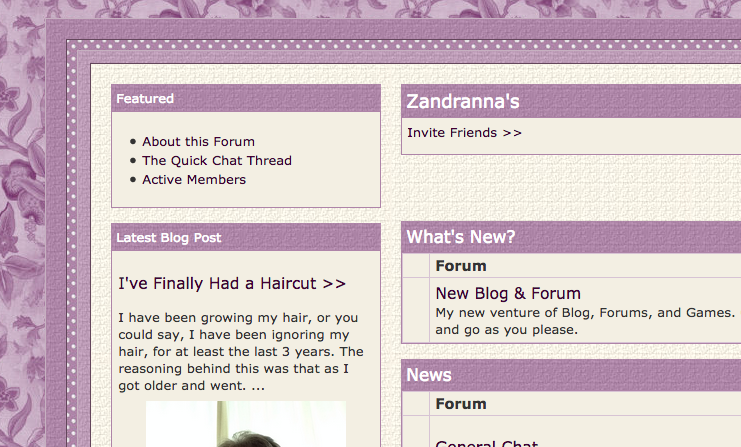 ---
Permissions in this forum:
You
cannot
reply to topics in this forum