Forum Name: Games Arcade
Language: English
Web Address:
http://gamesarcade.forummotion.com/
Administrators: TayneC8
Moderators: John_Cool
Theme: Games forum for anyone to discuss games and have fun.
Comments: Games Arcade has a wide range of categories that people can post in. We also have a V.I.P package, which you can get. Also lately we are saving up for a year domain for the site.
CATEGORIES
General Talk on anything - Introduce yourself to the site - Fun on the forum - Playstation - Nintendo (and getting some more)
General Forums
Games - Entertainment - Computer Technology
Ranks
Junior Member, Member, Gamer, experienced Gamer.
Competitions
Make a game for fun.
FORUM STATISTICS
FORUM LOOK-OVER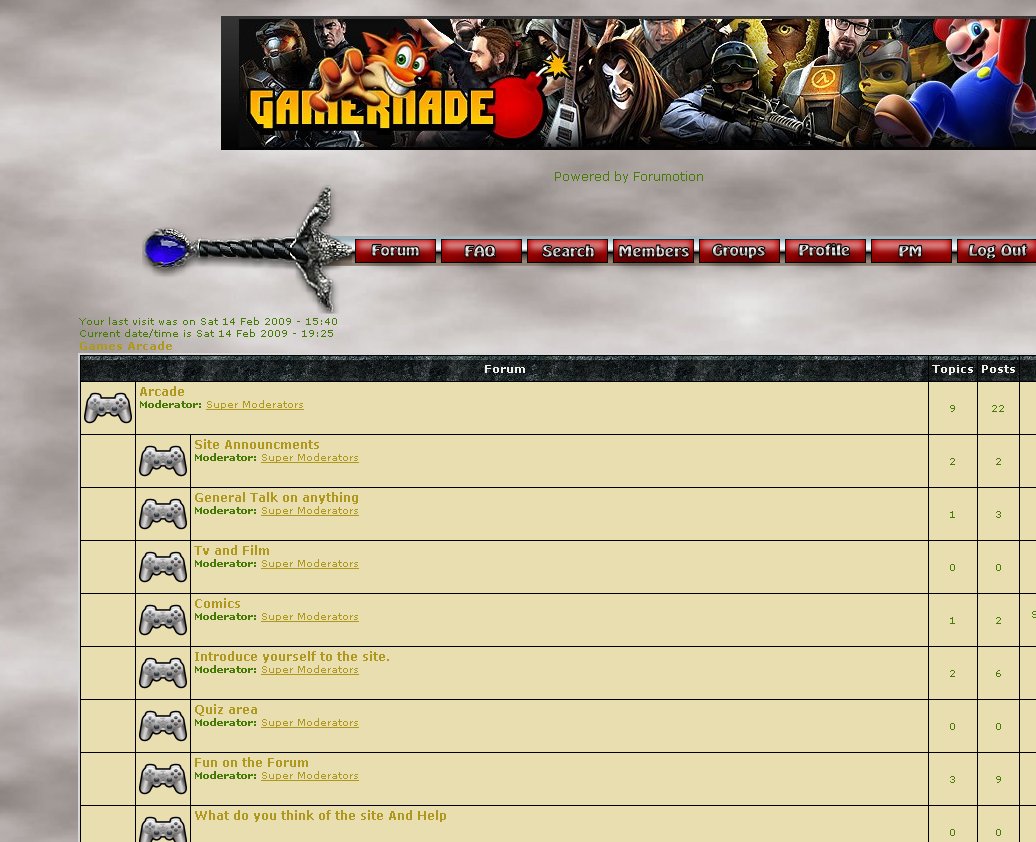 Added in "Category - Games and RPG"
Last edited by :)tayne:) on February 14th 2009, 8:27 pm; edited 4 times in total
You've copied everything from me practically. All the forums are the same as on mine.
Oh and you can't lie and say that the forums are powered by Vbulletin when they actually aren't.

Dissapointed in you Tayne. Completely unoriginal.

Guest

Guest





John_Cool sacked from being a moderator. he was unactive and zomg might join the super moderators soon.
Lol what is this a soap opera to post that stuff lmfao
site is offline for 2 days to update the forum.
forum updated. forum open again.
Forum doesn't exist; garbaged.
---
Permissions in this forum:
You
cannot
reply to topics in this forum