Page 2 of 2 •

1, 2
First topic message reminder :Choice of Title:
DeLaRose A Story of Dragons
Choice of Category:
Games and RPG
Language:
English only
Forum's Description:
A role play community forum where anyone can join to partake in in-depth role plays were the sky is the limit and fantasy is made a reality. you can watch, join, or just hang out with players to learn and have fun about the wonder of role play, the main role play is a mix of dungeons and dragons as well as game of thrones and lord of the rings all mashed together, a logical world set in the olden days were knights battled dragons and wolves trolls and ogres were the common pest. other role plays which we hold in our wings are things like Scifi, anthropomorphic and even modern fantasy vampire coven based role plays for the darker of hearts. a little bit of everything for everyone.
Link:
www.delaroseroleplay.com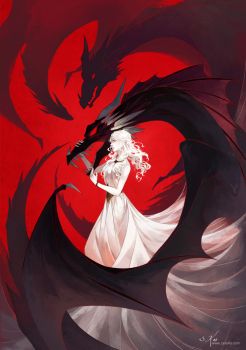 Last edited by Anaya DeLaRose on July 18th 2017, 7:27 pm; edited 1 time in total
---
STOIVANIA ROLE PLAY
http://www.delaroseroleplay.com/t578-bio-s-for-stoivania
JOIN NOW!!!
http://www.delaroseroleplay.com
Last edited by Anaya DeLaRose on May 24th 2017, 5:35 am; edited 1 time in total
Update, new part in the story of the Iron Dynasty for viewing and partaking, please message me for details if interested in being a part of the role play view more here -
Click Here to See The Story!

Anaya: Her feet shuffled along the stone floor as she stood there wiggling her toes and figgiting, early morning no wine, grumpy mood and a pounding pain in her head was driving her up the wall. Today had started out bad, it was not going to end on a nice note she could feel it in her heart. Looking up from her book she could feel the green eyes of Sam looking down at her from the spot of the steps to the upper halls, her red eyes looked up at him, and his stupid face, her mood made it so she could not even stand to look at him, her face scowled as her upper lip lifted showing her sharp pointed teeth, rows of them all pointed and grinding as she snarled at him, he looked at her without a bit of emotion on his face . Which in the end just boiled her blood, the beating of her heart matched the thumping on the door as she snarled yet again and turned her back to him, his eyes like daggers into her skin, they hardly could stand each other at this point in their lives, she never knew where he was, be he was killing some Innocent against her orders, sneaking off to bug her daughter in her land, or just being outright cruel to their female child. And Samuel hated his mate as well with a lingering Passion he was so against admiring, he held onto the past and onto her actions, he could not forgive her if he wanted to, so did not care for her scorn upon him, well in knowing Anaya needed him still, and when the day would come when she did not he would have to run for the hills and pray to not be found. Anaya turned around to get the door herself the guards had all well fucked off to go do other things the morning required of them. Taking her book and putting it under her arm she made her way to the doorway, it smelled of things she did not like already, oh joy oh bliss the day was getting better, and yet again, no [Language] wine. Anaya put on a fake smile and opened up the door looking out to the guest "come in you will catch your death in the rain" she said softly as a drop of water splashed at her feet and she backed up not allowing it to touch her leaving the door open so the guest girl could walk in, as Anaya turned around to start her way back to the thrones as she was going to sit, even if there were things to do, it could wait.
Her hand softly moved to push the snow white hair from her face, the tips lightly dirtied as she had not taken a washing for a little while now hating to wash due to her and water not exactly getting along at all. Red eyes looking at the floor and her feet as she walked, pondering thoughts that she had thought of all night, her and Sam had had a fight that night and it was the same worthless shit they always had words about, why he was even still around, she would be fine if he left in the night and never looked back, he did not even have to leave a note, he could just, vanish and she would not care....at least she thought she would not care, but in the end, would she? Care? For him, if he left, would she miss him like she missed others that had left her side. Crome, Magnus, Lorn, Clare, and others that had walked away from her bedside or been killed and consumed by her own claws. She ran face first into his chest as arms wrapped around her and his hot breath was on her neck, looking up red eyes met his green ones as she let out a sigh "when are you going to get the wine?" Anaya asked as she looked into her mate's eyes his green eyes looking back at her "when you order it, I will go get it" he said with that sarcastic look on his face and tone to his words. Trying to pull out of his empty embrace he held her tightly stopping her from moving, a part of her did not want to harm him as she knew it would not solve this odd feeling with them, this anger filled aura that took over the room when they both were together. She looked at him "I will go order it after I sit, we have a guest at the door, can you let me go so I can handle them" "not till you tell me you care" Anaya's eyes turned to more a snarl than a happy or surprised look, not like this was the first cart a go around for the both of them "then we will be here for a while won't we, and that is not very kingly of you" Sam snarled "you know full well I am a king, and it is not very empress ruler of the north and all of Piros of you to be pondering bullshit and holding onto a petty squabble" he scolded as his lip raised showing his own pointed teeth to her as she did to him earlier. Anaya's eyes got brighter as her temper sparked. "that is more than enough" she moved her fingers as a large chair came spinning over the floor smashing Samuel in the back of the knees forcing him to fumble and take a knee letting her go "there you are my mate, kneeled before your ruler, a fitting spot" Anaya snarled and stood over him Sam knowing his place as he did not get up but snarled and hissed saliva coming from his lips as his green eyes flared. Anaya smiled and walked to her throne as he got up and snarled "I will get something other then fu**ing wine, a cold glass of water will do NICELY" Samuel spat his words as Anaya rolled her eyes and kept her back turned to her mate. Poison was dripping from his teeth as he snorted and walked over to a pillar to oversee the room and keep his head out of his mates business.

Last edited by Anaya DeLaRose on July 18th 2017, 8:38 pm; edited 1 time in total
Update, new part in the story of the Iron Dynasty for viewing and partaking, please message me for details if interested in being a part of the role play view more here -
Click here to read more and see the story!

Guest_SonaTheShadowDragon: After listening to her story, Sona saw himself in her, in a way. "I... Wouldn't know what it feels to be happy, I was never happy." Sona spoke quietly as he stared at the paintings himself. For a second, he remembered the first day they took him in when his father was killed before his eyes and his mother was raped before she too, got killed, Sona could barely remember a distant smile, but he quickly shook his head and decided to do something that he had no experience of, he would try to make someone else happy for once. He turned to look at the Queen and nodded. "Do you... Miss them? Wouldn't you give everything to have them back, the ones you lost I mean." Sona spoke quietly with a calm and collected voice. "I was told one thing by the only person who loved me before I lost her too." He paused for a second and tried to remember the words, a flashback of a crying woman holding a little boy appeared in Sona's head, he stared down, not wanting to look at the Queen in the eye. "When a door closes, another one opens. When something is lost, something else is found." His voice cracked quietly as he tried to keep himself collected. "This means that the people you lost, will be replaced by new..." He paused for a second as he thought. "Sorry, replaced isn't the word here... But I can't come up with anything else... I, I never had any chances to practice on my social skills... Those around me decided it was unnecessary for me, they were too busy molding me into something else... Something inhuman." He paused once again as he took a deep breath. "Look, forget what I said, about me I mean... Just know that there will be people that will make your life happy again... I am sorry you had to hear this from a disgrace... But it'll be ok... You have people who care, I ca-.... I hope to see your true smile for real as well." Sona spoke quietly, it was a little awkward confronting someone just like that, trying to make someone else happy and look forward to the future. "Sona... What are you saying to her...? Why are you even bothering...?" The voice echoed in his head as he shook his head again. "I don't know, she is... something else..." Sona spoke quietly to himself, it seemed that he didn't care that the Queen could hear him.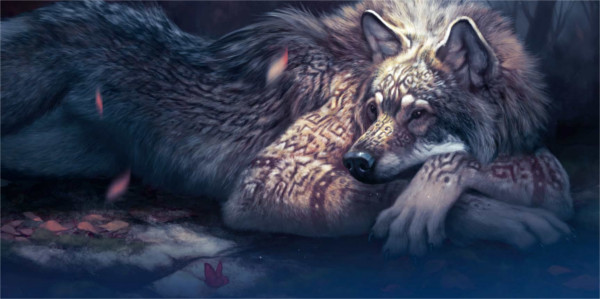 Anaya: Anaya held him softly and held his head to her chest as he talked. Do you miss them, would you give everything to get them back, when one door closes another one opens, his words rang in her ears as she did not smile but at the same time did not frown. It was true words even if it had been a long time since they had vanished, many doors had opened in her life, many more closed, and then more opened but alas they were not the doors she needed, there was a time long ago she would have agreed with him that his words would ring true for her, but now, now she had a changed outlook on life. "I would give my everything, I would give my very being to have him back in my arms, for just one day, to see his eyes again, to see their smiles again, to hear their voices again, and to no longer be haunted by the fact i am the reason most of them are dead and gone"  she moved and pressed her for head to his and shut her eyes a moment holding it there as she let out a breath and then pulled her face back opening her red eyes to look right at him, as if looking into him. "many doors have opened, and many have closed, I no longer think of the happiness I can get back, or think of the happiness I can gain from existing, all I think on now is living the next day" she got up as she moved from the sofa allowing him to rest and heal softly as she walked over to the large painting of her and Crome and pulled out from behind it an old yellowed shard of paper all crumbled. She rolled it open and smiled looking at it, the words on the old paper made that smile on her face real even if it was shadowed with a sad glimmer.
'My Love; my Sweet ... I look back at the years that we shared together, how amazing my time with you was. Sometimes it breaks my heart to go that far back down the road and be reminded of how much I loved you; how much we loved each other. I have never felt a love so magnificent and immaculate than that of which I had in my heart for you. How could two people that felt as if they could never live without each other, now become so distant and far apart? How can a love that was meant to last, crumble right before our very eyes? What happened to our love ... what happened to us?

I would've never thought that I would ever have to question or doubt what we had. You're an amazing woman, Anaya, you've helped me to discover my dreams and inspired me to become the Man, not beast that I've always dreamed of becoming. I am a better person because of you - because you believed in me because you love me. I love you dearly, Anaya, with all my heart.

I look into your eyes and I see a love that is very much still there, but no longer radiant and alive. I don't believe that we grew apart, my love, but we began to grow differently. Does that mean that we stopped loving each other? Absolutely not. You're a very special soul in my life and you will always continue to be. I love you with all my being and I accept that we are now traveling down different paths in our lives, but my love for you will always remain constant and my past of you will be relieved in my dreams. Though our roads are different, our paths will always cross and maybe someday in the future, our roads will meet and we will travel down the same path once again until then my sweet love ... in my heart is where you always reside.

Unconditionally yours,
Crome'
She moved and handed the paper to  Sona. "we got married on a spring day in the rain, under a wooden cover of orchid and lilac I gave up my dragon side to give in to his human wishes of marriage, he dressed up in a hand-tailored black leather warrior garments, he was so handsome it made my heart melt. He smiled the whole time I walked up the while dressed in white with dashes of purple, he said it made my eyes shimmer brighter and it matches the flowers. He had three beautiful years together after that and then the day came he placed that note on my pillow late in the night as he ran off into the shadow. I never got to say goodbye. The years before I was sick with madness I was a mess, I killed most of my own family, my sisters and brothers I killed one after another, my own six children five were starved, beaten, and slaughtered by my own claws, one fled and Jeff my eldest son, the one in that painting much like you, he stayed with me through it all staying as far from the castle as he could to come back every now and again to see if I was alright and still alive. But even in time, he had to leave as well. I gained back my sanity and became well just before Crome had too much of me and left" she turned and looked back to the painting "I guess he just could not take it anymore and we had moved apart, I was unable to show my love for him and by the time I was able to it was too late. " she looked to the floor softly as she let out a sigh "a year after that he came back in the evening of a day where the rain never stopped, it was thundering outside, late spring, he was drunk his fur no longer silver but a broken grey, he came in saying I never loved him, I lost sight of the world and by the time I was able to, snap out of it....my hand was dripping in his blood and my claws were sticking out his back" she knew some could not see her and her back was to him but a crystal tear was drawing down her cheek.
"I had killed the only thing I ever loved and ever will love, that moment in my life I can't get back and no open door will change it, no path in my life or being in it will make it go away or change anything I did" her red eyes looked back to Sona as that tear fell from her cheek and hit the ground another falling along the same track it had made. She was crying, real tears, real emotion, words did not even cover this image of her face, Anaya in the end, was a broken woman, maybe that was why she acted like she did, to heal this void she had locked away in her heart of hearts, to forget, forget the past she would never be able to. "if I could go back and get back my happiness I would drag him back from the grave, go back in time and tell him i love him, tell him I never stopped loving him, and that I was sorry I hurt him, sorry i did everything I did, if I could go back to our wedding night and just dance with him, one more time. I would trade everything I have my castle, my wealth, my name, I would be a nobody just to have him back. But there is nothing that can bring him back, bring them all back, this castle is not the same without them, and my family has tinkered down to the point I have to adopt in strangers to carry on my name for me." she moved her clawed hand to clean the holy watered tears from her face as she looked over to the door to the main hall "you rest here, get well, and we shall not talk like this again, once you are done healing the main hall needs cleaning as well as the dining hall, it is a mess from the other day, ....as well as Samuel....he should be bringing in a shipment of wine drums this evening, be sure to stock them in the cool room so they don't spoil" Samuel, her replacement for Crome a replacement she would never love, and a replacement she used for children. "and Sona, I did replace them with others, but no matter what, I will never love or care for Samuel as I did for Crome, and I will never love my family now as I did them" she looked back for one moment then with a sway of her softly skinned hips she walked out of the glass roofed room the rain in her back as she let out a breath and put on a face to go see the public.

Last edited by Anaya DeLaRose on July 18th 2017, 8:44 pm; edited 3 times in total
Update had to go in and fix all Photobucket images, web page close but now reopen yay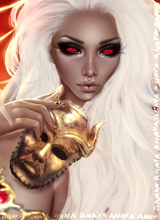 Update, new part in the story of the Stovania Story line for viewing and partaking, please message me for details if interested in being a part of the role play view more here -
Click Here
to read more and see the story!

Anaya: He let her go just enough so she would feel like she had a bit of power over him, but as he only let her go so far, he moved and got down to her eye level his green hues looking into her own. His gloved hand moving up to touch the side of her face as the scariest words imaginable left his poison lips "One day Ana, one day i will take your elven body on the floor of whatever keep you hold, one day I will shove myself inside you and break every inch of spirit you have left, and on that day, it will be the last day you have and I will enjoy hearing the words leave your lips to cure you just so I can do it all over again, over and over till you are a puddle on the ground under me" he wanted Ana but the fact she kept refusing his advances only made him want her more, and what was want now was not in a tender I love you way but in I will have you and be the last one to have you. What was once love now was lust and Samuel no longer cared if it killed the elf girl or not, he just wanted it, and would do cruel things to gain it. He let her go so she could pull away and yank and almost fall back into her table and chair. He stood back up an evil glare to his eyes as he looked back at her "you are hot when you demand power" he gave a laugh as he moved to the doors softly "I will go get the boy and you will see no more of me. But be careful my little Ana bad things will happen in your days ahead, and oh don't let your mother know of our chat, I would hate for bad things to happen faster than planned. I like a slow progression it is more fun that way" he paused a moment to hear her response, in the end, if she just accepted him it would not be so bad for her but now what was done was done and said was said. "the dungeon right, it is you locked up the poor thing"
Toxies: A growing flush grows on her cheeks as he speaks to her but refuses to partake in the conversation. As he releases her it was at the exact moment she tried to yank away so she falls to the ground causing her silk gown to expose even more of her thighs to him. She lets out another growl but moves to grip the desk and pull herself to her feet, wincing a bit as she puts pressure on her ankle. She stands before him glaring and still refusing to acknowledge the conversation or his advances, "As I stated, please, go re-up on food and eat before you leave. Once ready I will have the guards go with you to get the troublemaking boy. And one day Samuel, you will learn not to threaten me. I do not cower before you like others. I am not afraid of you." With that she spins on her left foot, limping back to her chair where she wraps herself in a blanket and pulls the reports back out, making it clear she was done discussing these things with him.
Anaya: His eye turned so just one bright shining green orb looked at her, a face only the most foolish would not head a warning from. "and the words you said here and now are what will be put on your gravestone Ana, the people that fear a Wyvern are not foolish or lacking bravery, they are just smarter than the bones that line our cavern walls. Fear is not a handicap it is a show of intelligence" he gave a grin teeth in his mouth getting longer as they gifted together giving that grin a sinister appearance. "you look beautiful on your back by the way and the limp adds charm" he turned back to look at the door as he opened it a crack so the guards outside could hear "you are to kind Ana the food and drink will be much enjoyed " he gave a smile and walked out the door like he did nothing wrong at all shutting the door behind him to go inhale the given meal and wait till the guards came to fetch him and Sif to go get that boy in the dungeon witch Samuel already had plans for.

Page 2 of 2 •

1, 2
---
Permissions in this forum:
You
cannot
reply to topics in this forum