Page 2 of 2 •

1, 2
First topic message reminder :Choice of Title:
DeLaRose A Story of Dragons
Choice of Category:
Games and RPG
Language:
English only
Forum's Description:
A role play community forum where anyone can join to partake in in-depth role plays were the sky is the limit and fantasy is made a reality. you can watch, join, or just hang out with players to learn and have fun about the wonder of role play, the main role play is a mix of dungeons and dragons as well as game of thrones and lord of the rings all mashed together, a logical world set in the olden days were knights battled dragons and wolves trolls and ogres were the common pest. other role plays which we hold in our wings are things like Scifi, anthropomorphic and even modern fantasy vampire coven based role plays for the darker of hearts. a little bit of everything for everyone.
Link:
www.delaroseroleplay.com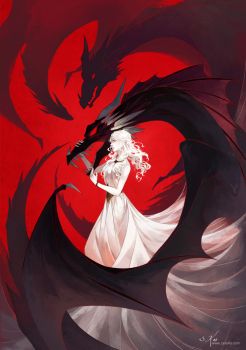 Last edited by Anaya DeLaRose on July 18th 2017, 7:27 pm; edited 1 time in total
---
STOIVANIA ROLE PLAY
http://www.delaroseroleplay.com/t578-bio-s-for-stoivania
JOIN NOW!!!
http://www.delaroseroleplay.com
Last edited by Anaya DeLaRose on May 24th 2017, 5:35 am; edited 1 time in total
Update, new part in the story of the Iron Dynasty for viewing and partaking, please message me for details if interested in being a part of the role play view more here -
Click Here to See The Story!

Anaya: Her feet shuffled along the stone floor as she stood there wiggling her toes and figgiting, early morning no wine, grumpy mood and a pounding pain in her head was driving her up the wall. Today had started out bad, it was not going to end on a nice note she could feel it in her heart. Looking up from her book she could feel the green eyes of Sam looking down at her from the spot of the steps to the upper halls, her red eyes looked up at him, and his stupid face, her mood made it so she could not even stand to look at him, her face scowled as her upper lip lifted showing her sharp pointed teeth, rows of them all pointed and grinding as she snarled at him, he looked at her without a bit of emotion on his face . Which in the end just boiled her blood, the beating of her heart matched the thumping on the door as she snarled yet again and turned her back to him, his eyes like daggers into her skin, they hardly could stand each other at this point in their lives, she never knew where he was, be he was killing some Innocent against her orders, sneaking off to bug her daughter in her land, or just being outright cruel to their female child. And Samuel hated his mate as well with a lingering Passion he was so against admiring, he held onto the past and onto her actions, he could not forgive her if he wanted to, so did not care for her scorn upon him, well in knowing Anaya needed him still, and when the day would come when she did not he would have to run for the hills and pray to not be found. Anaya turned around to get the door herself the guards had all well fucked off to go do other things the morning required of them. Taking her book and putting it under her arm she made her way to the doorway, it smelled of things she did not like already, oh joy oh bliss the day was getting better, and yet again, no [Language] wine. Anaya put on a fake smile and opened up the door looking out to the guest "come in you will catch your death in the rain" she said softly as a drop of water splashed at her feet and she backed up not allowing it to touch her leaving the door open so the guest girl could walk in, as Anaya turned around to start her way back to the thrones as she was going to sit, even if there were things to do, it could wait.
Her hand softly moved to push the snow white hair from her face, the tips lightly dirtied as she had not taken a washing for a little while now hating to wash due to her and water not exactly getting along at all. Red eyes looking at the floor and her feet as she walked, pondering thoughts that she had thought of all night, her and Sam had had a fight that night and it was the same worthless shit they always had words about, why he was even still around, she would be fine if he left in the night and never looked back, he did not even have to leave a note, he could just, vanish and she would not care....at least she thought she would not care, but in the end, would she? Care? For him, if he left, would she miss him like she missed others that had left her side. Crome, Magnus, Lorn, Clare, and others that had walked away from her bedside or been killed and consumed by her own claws. She ran face first into his chest as arms wrapped around her and his hot breath was on her neck, looking up red eyes met his green ones as she let out a sigh "when are you going to get the wine?" Anaya asked as she looked into her mate's eyes his green eyes looking back at her "when you order it, I will go get it" he said with that sarcastic look on his face and tone to his words. Trying to pull out of his empty embrace he held her tightly stopping her from moving, a part of her did not want to harm him as she knew it would not solve this odd feeling with them, this anger filled aura that took over the room when they both were together. She looked at him "I will go order it after I sit, we have a guest at the door, can you let me go so I can handle them" "not till you tell me you care" Anaya's eyes turned to more a snarl than a happy or surprised look, not like this was the first cart a go around for the both of them "then we will be here for a while won't we, and that is not very kingly of you" Sam snarled "you know full well I am a king, and it is not very empress ruler of the north and all of Piros of you to be pondering bullshit and holding onto a petty squabble" he scolded as his lip raised showing his own pointed teeth to her as she did to him earlier. Anaya's eyes got brighter as her temper sparked. "that is more than enough" she moved her fingers as a large chair came spinning over the floor smashing Samuel in the back of the knees forcing him to fumble and take a knee letting her go "there you are my mate, kneeled before your ruler, a fitting spot" Anaya snarled and stood over him Sam knowing his place as he did not get up but snarled and hissed saliva coming from his lips as his green eyes flared. Anaya smiled and walked to her throne as he got up and snarled "I will get something other then fu**ing wine, a cold glass of water will do NICELY" Samuel spat his words as Anaya rolled her eyes and kept her back turned to her mate. Poison was dripping from his teeth as he snorted and walked over to a pillar to oversee the room and keep his head out of his mates business.

Last edited by Anaya DeLaRose on July 18th 2017, 8:38 pm; edited 1 time in total
Update, new part in the story of the Iron Dynasty for viewing and partaking, please message me for details if interested in being a part of the role play view more here -
Click here to read more and see the story!

Guest_SonaTheShadowDragon: After listening to her story, Sona saw himself in her, in a way. "I... Wouldn't know what it feels to be happy, I was never happy." Sona spoke quietly as he stared at the paintings himself. For a second, he remembered the first day they took him in when his father was killed before his eyes and his mother was raped before she too, got killed, Sona could barely remember a distant smile, but he quickly shook his head and decided to do something that he had no experience of, he would try to make someone else happy for once. He turned to look at the Queen and nodded. "Do you... Miss them? Wouldn't you give everything to have them back, the ones you lost I mean." Sona spoke quietly with a calm and collected voice. "I was told one thing by the only person who loved me before I lost her too." He paused for a second and tried to remember the words, a flashback of a crying woman holding a little boy appeared in Sona's head, he stared down, not wanting to look at the Queen in the eye. "When a door closes, another one opens. When something is lost, something else is found." His voice cracked quietly as he tried to keep himself collected. "This means that the people you lost, will be replaced by new..." He paused for a second as he thought. "Sorry, replaced isn't the word here... But I can't come up with anything else... I, I never had any chances to practice on my social skills... Those around me decided it was unnecessary for me, they were too busy molding me into something else... Something inhuman." He paused once again as he took a deep breath. "Look, forget what I said, about me I mean... Just know that there will be people that will make your life happy again... I am sorry you had to hear this from a disgrace... But it'll be ok... You have people who care, I ca-.... I hope to see your true smile for real as well." Sona spoke quietly, it was a little awkward confronting someone just like that, trying to make someone else happy and look forward to the future. "Sona... What are you saying to her...? Why are you even bothering...?" The voice echoed in his head as he shook his head again. "I don't know, she is... something else..." Sona spoke quietly to himself, it seemed that he didn't care that the Queen could hear him.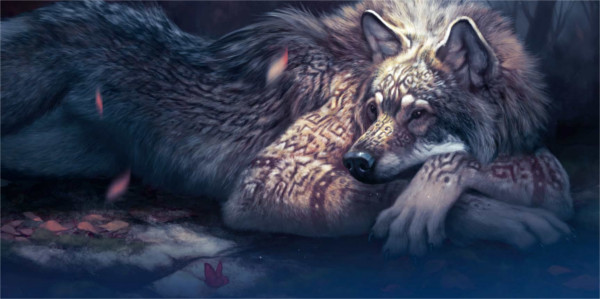 Anaya: Anaya held him softly and held his head to her chest as he talked. Do you miss them, would you give everything to get them back, when one door closes another one opens, his words rang in her ears as she did not smile but at the same time did not frown. It was true words even if it had been a long time since they had vanished, many doors had opened in her life, many more closed, and then more opened but alas they were not the doors she needed, there was a time long ago she would have agreed with him that his words would ring true for her, but now, now she had a changed outlook on life. "I would give my everything, I would give my very being to have him back in my arms, for just one day, to see his eyes again, to see their smiles again, to hear their voices again, and to no longer be haunted by the fact i am the reason most of them are dead and gone"  she moved and pressed her for head to his and shut her eyes a moment holding it there as she let out a breath and then pulled her face back opening her red eyes to look right at him, as if looking into him. "many doors have opened, and many have closed, I no longer think of the happiness I can get back, or think of the happiness I can gain from existing, all I think on now is living the next day" she got up as she moved from the sofa allowing him to rest and heal softly as she walked over to the large painting of her and Crome and pulled out from behind it an old yellowed shard of paper all crumbled. She rolled it open and smiled looking at it, the words on the old paper made that smile on her face real even if it was shadowed with a sad glimmer.
'My Love; my Sweet ... I look back at the years that we shared together, how amazing my time with you was. Sometimes it breaks my heart to go that far back down the road and be reminded of how much I loved you; how much we loved each other. I have never felt a love so magnificent and immaculate than that of which I had in my heart for you. How could two people that felt as if they could never live without each other, now become so distant and far apart? How can a love that was meant to last, crumble right before our very eyes? What happened to our love ... what happened to us?

I would've never thought that I would ever have to question or doubt what we had. You're an amazing woman, Anaya, you've helped me to discover my dreams and inspired me to become the Man, not beast that I've always dreamed of becoming. I am a better person because of you - because you believed in me because you love me. I love you dearly, Anaya, with all my heart.

I look into your eyes and I see a love that is very much still there, but no longer radiant and alive. I don't believe that we grew apart, my love, but we began to grow differently. Does that mean that we stopped loving each other? Absolutely not. You're a very special soul in my life and you will always continue to be. I love you with all my being and I accept that we are now traveling down different paths in our lives, but my love for you will always remain constant and my past of you will be relieved in my dreams. Though our roads are different, our paths will always cross and maybe someday in the future, our roads will meet and we will travel down the same path once again until then my sweet love ... in my heart is where you always reside.

Unconditionally yours,
Crome'
She moved and handed the paper to  Sona. "we got married on a spring day in the rain, under a wooden cover of orchid and lilac I gave up my dragon side to give in to his human wishes of marriage, he dressed up in a hand-tailored black leather warrior garments, he was so handsome it made my heart melt. He smiled the whole time I walked up the while dressed in white with dashes of purple, he said it made my eyes shimmer brighter and it matches the flowers. He had three beautiful years together after that and then the day came he placed that note on my pillow late in the night as he ran off into the shadow. I never got to say goodbye. The years before I was sick with madness I was a mess, I killed most of my own family, my sisters and brothers I killed one after another, my own six children five were starved, beaten, and slaughtered by my own claws, one fled and Jeff my eldest son, the one in that painting much like you, he stayed with me through it all staying as far from the castle as he could to come back every now and again to see if I was alright and still alive. But even in time, he had to leave as well. I gained back my sanity and became well just before Crome had too much of me and left" she turned and looked back to the painting "I guess he just could not take it anymore and we had moved apart, I was unable to show my love for him and by the time I was able to it was too late. " she looked to the floor softly as she let out a sigh "a year after that he came back in the evening of a day where the rain never stopped, it was thundering outside, late spring, he was drunk his fur no longer silver but a broken grey, he came in saying I never loved him, I lost sight of the world and by the time I was able to, snap out of it....my hand was dripping in his blood and my claws were sticking out his back" she knew some could not see her and her back was to him but a crystal tear was drawing down her cheek.
"I had killed the only thing I ever loved and ever will love, that moment in my life I can't get back and no open door will change it, no path in my life or being in it will make it go away or change anything I did" her red eyes looked back to Sona as that tear fell from her cheek and hit the ground another falling along the same track it had made. She was crying, real tears, real emotion, words did not even cover this image of her face, Anaya in the end, was a broken woman, maybe that was why she acted like she did, to heal this void she had locked away in her heart of hearts, to forget, forget the past she would never be able to. "if I could go back and get back my happiness I would drag him back from the grave, go back in time and tell him i love him, tell him I never stopped loving him, and that I was sorry I hurt him, sorry i did everything I did, if I could go back to our wedding night and just dance with him, one more time. I would trade everything I have my castle, my wealth, my name, I would be a nobody just to have him back. But there is nothing that can bring him back, bring them all back, this castle is not the same without them, and my family has tinkered down to the point I have to adopt in strangers to carry on my name for me." she moved her clawed hand to clean the holy watered tears from her face as she looked over to the door to the main hall "you rest here, get well, and we shall not talk like this again, once you are done healing the main hall needs cleaning as well as the dining hall, it is a mess from the other day, ....as well as Samuel....he should be bringing in a shipment of wine drums this evening, be sure to stock them in the cool room so they don't spoil" Samuel, her replacement for Crome a replacement she would never love, and a replacement she used for children. "and Sona, I did replace them with others, but no matter what, I will never love or care for Samuel as I did for Crome, and I will never love my family now as I did them" she looked back for one moment then with a sway of her softly skinned hips she walked out of the glass roofed room the rain in her back as she let out a breath and put on a face to go see the public.

Last edited by Anaya DeLaRose on July 18th 2017, 8:44 pm; edited 3 times in total
Update had to go in and fix all Photobucket images, web page close but now reopen yay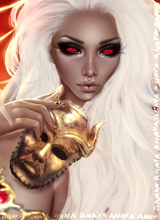 Update, new part in the story of the Stovania Story line for viewing and partaking, please message me for details if interested in being a part of the role play view more here -
Click Here
to read more and see the story!

Anaya: He let her go just enough so she would feel like she had a bit of power over him, but as he only let her go so far, he moved and got down to her eye level his green hues looking into her own. His gloved hand moving up to touch the side of her face as the scariest words imaginable left his poison lips "One day Ana, one day i will take your elven body on the floor of whatever keep you hold, one day I will shove myself inside you and break every inch of spirit you have left, and on that day, it will be the last day you have and I will enjoy hearing the words leave your lips to cure you just so I can do it all over again, over and over till you are a puddle on the ground under me" he wanted Ana but the fact she kept refusing his advances only made him want her more, and what was want now was not in a tender I love you way but in I will have you and be the last one to have you. What was once love now was lust and Samuel no longer cared if it killed the elf girl or not, he just wanted it, and would do cruel things to gain it. He let her go so she could pull away and yank and almost fall back into her table and chair. He stood back up an evil glare to his eyes as he looked back at her "you are hot when you demand power" he gave a laugh as he moved to the doors softly "I will go get the boy and you will see no more of me. But be careful my little Ana bad things will happen in your days ahead, and oh don't let your mother know of our chat, I would hate for bad things to happen faster than planned. I like a slow progression it is more fun that way" he paused a moment to hear her response, in the end, if she just accepted him it would not be so bad for her but now what was done was done and said was said. "the dungeon right, it is you locked up the poor thing"
Toxies: A growing flush grows on her cheeks as he speaks to her but refuses to partake in the conversation. As he releases her it was at the exact moment she tried to yank away so she falls to the ground causing her silk gown to expose even more of her thighs to him. She lets out another growl but moves to grip the desk and pull herself to her feet, wincing a bit as she puts pressure on her ankle. She stands before him glaring and still refusing to acknowledge the conversation or his advances, "As I stated, please, go re-up on food and eat before you leave. Once ready I will have the guards go with you to get the troublemaking boy. And one day Samuel, you will learn not to threaten me. I do not cower before you like others. I am not afraid of you." With that she spins on her left foot, limping back to her chair where she wraps herself in a blanket and pulls the reports back out, making it clear she was done discussing these things with him.
Anaya: His eye turned so just one bright shining green orb looked at her, a face only the most foolish would not head a warning from. "and the words you said here and now are what will be put on your gravestone Ana, the people that fear a Wyvern are not foolish or lacking bravery, they are just smarter than the bones that line our cavern walls. Fear is not a handicap it is a show of intelligence" he gave a grin teeth in his mouth getting longer as they gifted together giving that grin a sinister appearance. "you look beautiful on your back by the way and the limp adds charm" he turned back to look at the door as he opened it a crack so the guards outside could hear "you are to kind Ana the food and drink will be much enjoyed " he gave a smile and walked out the door like he did nothing wrong at all shutting the door behind him to go inhale the given meal and wait till the guards came to fetch him and Sif to go get that boy in the dungeon witch Samuel already had plans for.

An intruder in the lands, a fight to come to pass, to read more click the link and see who is the winner, Horizons Fist or The Dragon Queen Anaya.
Click Here

H O R I Z O N ' S F I S T
Terror bordering on beauty; The thunderous cackling cast by fickle shadows creeping over twilit skies amid the tumult wrought upon the ancient arena frozen in the unforgiving passage time. A matter of perspective dawned by He, the Horizon's fist.
Undeniable power settles in spades over the distinct battleground. Millennia old rubble sent askew from thousands years rest by the sudden onset of chilling northern winds. A break of storm clouds ring lightning, shattering the roiling heavens with flash of terrible malice. Thunder claps through the havoc, heralding the coming warrior in dramatized imagery. Rain comes, first in sporadic fits, though within moments its presence is marked permanent in thick sheets that downpoured like the terrible sorrow of weeping gods. Driving their horrible wails to reign hell upon the wasteland. The once timid breeze fires to life in makeshift maelstrom, ringing cacophony of Gaia's fury. Archaic arena groans in protest with another ring of bravado above.
With another stroke of illumination yielded by lightning above, the prodigal fist makes his catastrophic descent into the mountainous outcrops of rock and time. Leather shoes bring a horrendous stomp upon the battleground, cleared by whirling tempest. Collision found in a small puddle, muddying the pitch of his light footwear with stench and bubbling soil. The fighter's presence teemed with strength; sat at roughly six feet tall and sporting a herculean physique reminiscent that of a greek sculpture. Clad in stained brown monk's robes, their rough cloth his only protection from the untamed elements that pounded the world around him. His muscular arms and chest riddled by deep scars from battles long past; painted over by markings and tattoos that told tales of winged men and strange beasts.
First steps ascended up the glittering stage, where the sun's rays kissed the ruined ivory of the once beautiful coliseum. It brought forth the looming echo of pattering footsteps up to the long, wide stage. The weather calmed as the starlight burned through the gray cumulus; shimmering in cascading alabaster beauty along the shattered marble columns that dotted the perimeter.
As the storm dies, the thick vapor of his breath steams through the crevice of plump lips, dissolving effervescently into the atmosphere, all becomes deathly silent in the wake of ruin.
He slicks back his soaked hair, running long, calloused digita through thick streaks of obsidian locks. Monochrome eyes glow to life as the color of whispy ivory bleeds over his hands and forearms to stain them in a muddy alabaster glow; steaming with black smoke that purged into the air with a ghastly silence. The martial artist crossed his muscular arms with stern expression cast by a handsome face.
His voice raspy and full of masculine bass, he spoke with stern conviction and strength billowing from his vocals. "Time is never on the side of my opponents… At least they remember where to meet."

Iridescent crimson hues cut the dimmed veil as she looked up to a cracking and storming heavens, there was a miss in the aura of her world a shaded step upon the distant plane, but it was not of darkness but of malice all the same. Letting out a soft and aged sigh she got up from her chair placing her leather bound record book down upon the desk. Turning her flawless nude figure around painted white nails rapd the doors of a ivory front wardrobe. She reached in, hangers clicking together as she picked a gown, it would be ruined if things got heated so she wanted something less extravagant then her normal. But when you had the items she had horded over the many years it was hard to find anything that was worth breaking. Pulling out a very nice gown silken draped reds and ivory's mixed with golden chain details and large red ruby's, it was the house colors and if she had to show her self this would be fitting. Pulling it over herself her clawed fingers dragged down over fully exposed hips and mid segment, she gave a light moan of euphoria as she enjoyed her garments and physical belongings more then a normal being would.  Turning to face the door she grabbed the white and gold trimmed cloak from the coat rack as she walked out of the room and into the hallway tossing it over herself "miss Anaya do you need anything this day" a guards man barked as she walked past. "No Yarule I do not need a thing, we have an intruder in the land boundary I wish simply to check it out myself"
"but my lady we have guards men for that, maybe some nice tea instead i would hate for you to risk yourself or your belongings in a mess"  he cared for his ruler it was normal for her people most loyal to give a shit about her and even if she wanted to do it herself it would be highly unlikely she would not be flowed by them, it was only normal for no guard to leave there ruler alone to fight, she was no peasant after all, and be her the strongest known being on the land she held weaknesses like everything else.
"Even a ruler must defend her home at times, what leader to my people would I be if I sacrificed there lives and was not willing to sacrifice my own the same way" she knew what it was would not send her to the after life,, leave a mark on her hide for sure but end up life was not in the cards today. Anayas ability's were profound to say the least and even to her some of her own ability's were a secret. Not only was she a celestial golden dragon with all the natural birth born ability's of fire and scale but she had many traits she had picked up over the years of being alive, she was a ancient after all and her people did not call her a  god for no reason. Anaya had the learning of all level one to nine level spells from the cleric, mage, and necromancer spell books, necromancer being her weakness spells seeing it was not her choice to dabble in dark arts and cleric and divine holy as well as mage spells being her choice as she loved being who she was ment to be on this earth a protector of man and beast alike.  As well as spells she was highly telepathic, telekinetic and pyromaniac,  able to influence/manipulate/move objects/matter with her mind she was also able to set fires out of nothing or simply using the heat in the air to do so, she also could see the thoughts of others to properly anticipate the moves and motive of others around her. All of her ability's helped her in her day to day life as being a ruler it was helpful skills to use and being blessed with all things flame from being a dragon her fire and flame ability's are out standing and unmatched by any but sun gods.
And with all that in cheat it is stronger if she took her true form or another form that enhanced her body ten fold. When poly-morphed into a humanoid body her power was still strong but hindered due to body size and due to not being in a dragons body. So she had learned ways around her limitations. But once given enough of a reason to change to enhance her body taking her true form of that of a divine white scaled golden dragon all her powers enhanced and become stronger as well as distance she was limited to when smaller is raised to her view distance.   (when casting spells one must see to were they want to cast it, in humanoid form or smaller forms view distance is about 10 to 20 feet around, but once in dragon form view distance raises to over 600 feet around if mountains or extremely large landscape objects don't block her view, as she is a 100 foot tall dragon )  when Anaya is in her true form her ability's are raised -fire, wind, and holy magical and race ability's are exponentially stronger as well as her natural defensive body covered in overlapping white dragon scales are strong enough to stop all non magical weapons from smashing through, and even most magical weapons will have to give a hell of a beating before breaking past the scales.  
(Bio Link for Full of Anaya,s ability's =
https://www.delaroseroleplay.com/t587-anaya-nevaria-delarose-bio)
But she had a feeling she would not have to go into her true form, the aura felt from a far deemed it not a large amount of strength, but enough to make things a little fun, possibly. She let out a Sigh "it is alright Yarul, stay here, ready my tea will you, i will be back shortly i a sure you" she said kindly to her guard as with no sounds at all her silent foot falls moved her body to the door way were she opened the doors and vanished from sight.
Within moments she was standing about thirty or so feet from the target individual "Hale, who be you within my lands, were you invited here or simply here to make a mess of things"  she looked to the sky it was clouded over this mess had to be finished fast before the rain started, rain always ruined everything for her. Red eyes looked over at him, her fingers taping on her hip as a slight white glow wiggled on her finger tips (preping power one) she was not the type to be made to wait for long and wanted things to get done and over with, so this being needed to talk or simple needed to act on something that she could react on. Her fingers taping on her hip she moved her hand to brush back the snow white hair from her face "you smell like sickness, even from over here, like a being that knows nothing of its self of its true reason,  why don't you just turn around and start walking i don't believe you have a good reason to be here"


You're never gonna make it, you're not good enough
There's a million other people with the same stuff
You really think you're different, man you must be kidding
Think you're gonna hit it, but you just don't get it
It's impossible, it's not probable
You're irresponsible, too many obstacles
You gotta stop it yo, you gotta take it slow
You can't be a pro, don't waste your time no more
Who the [Language] are you, to tell me what to do
I don't give a damn if you say you disapprove
I'm gonna make my move, I'm gonna make it soon
And I'll do it 'cause it's what I want to [Language] do
'cause all these opinions and all these positions
They coming in millions, they're blocking your vision
But no, you can't listen, that shit is all fiction
'cause you hold the power as long as you're driven


Update, new large part in the story of the Iron Dynasty for viewing and partaking, please message me for details if interested in being a part of the role play view more here -
Click Here

Anaya: Ryu snarled as he jammed more food in his face, Smauel looked at him "take your time will you no one else is gona eat that food." he said softly as he took his claw and ran his hand into the hair of his son. He loved and treasured this boy, this boy was his future. "see no one will eat it just you" Ryu looked to his father with a nod and took one handful of food at a time, it would take time for the slow learner to learn but that was the way with any child of a dragon any boy at least some learned fast some learned slow. "RYU IT IS BEDTIME!" Nokis voice rang down the hall ways "I GONA MEET YOU IN BED!!! I GET THE COVERS THIS TIME!" she screamed out as she turned around and you could hear her running to there bed room. "Father can i go get her, she gona get the good covers" sam gave a light chuckle and leaned down to whisper in his sons ear "take the short cut down the back hall way the steps will lead you right in front of your room you be faster then your sister now go little one" Ryu nodded and hoped up from the chair to bolt down the back hallway to race on his own to be faster then noki to get to the bedroom first. Anaya looked at the man as he told her about this vivid dream in grand detail, she shook her head back and forth "no i have no idea why you would have such dreams about me, i do not partake in that with anyone unless needed, mating for pleasure and without reason is not logical, and i have two beautiful children i adore very much and am in no need to partake in that sort of act again, they are far from grown" she looked at him and had walked a full ring around her, sizing him up in case she would ever need to, he was a fitting male for breeding but she needed not of it, she had what she needed be him a wyvern or not her blood over powered his so mating with him gave her golden babys no matter what witch is a sure thing of what she wanted. But mating this this male she would have golden children for sure but they would not be of her they would be of them both and being selfish as they all were she wanted more her blood in her children then any others. "but it is growing late, you may take a guest room and i am needing to go to my chamber room for the night" she paused a second "and no, you may not join me as you did with my bath"
SahlielxInteritio: Marchosias observed more as the boy slowly ate and finished. the yelling of his sister caught the attention of the "Other" but she paid no heed to her. This young one on the other hand so full of life and so sickly sweet. "Ripe for plucking" she thought to herself as she slithered along the shadows avoiding the lights maintaining the darkness. She followed him deep into the hallway that bypassed all guards and all other signs of life. Her form grew larger taking on the shape that was all intents and purposes a deadly predator. Sharp and sickly curved blades protruded from where its hands would be it feet padded and obsurced by the dark swirling mist that came with it. Its eye purple and dark peircing the depths of the hallway its slits narrowed in on the boy. Its jaw seperated into a wicked maw of darkness as it let out a gutteral growl. "I..sseeee.. you can seeee mee.." it hissed catching the boy attention. Ryu felt the voice shiver up his spine as a sickly cold swept the hallway. the path in front of him was clouded and no longer in veiw. He turned back in horror at the beast before him his fathers words ringing in his ears. "Be a Dragon ryu!!" the speach and the smack flowed into his mind and he yelled "Imma not afraid of you." soft tear streamed his cheek proud he was but it was a foolish pride much like his fathers. She was taken abck slightly and let out a deep chuckle. "Not afraid of me..." she spoke as she stepped forward her blade sparking off the ground. She leaned down towards the boy a slimy dark tongue slithered along his cheek and under his neck and chin. "You reak of fear." she chuckled. Ryu could not stand being mocked anymore as he lunged at the mass in a fit of rage. A blade pericing his breast so easy likes repeat of time. Finding the heart as the blade torn down leaving the boy almost in half. "Much like you father." she scoffed. "My job is done..." she softly whispered as she faded and her essence became no more. Leaving nothing but the body of a boy whose light in his eyes had left upon the stone cold floor his blood pooling beneath him and a wicked wound that looked much like the claw marks of a wyvern. Mean while sahl nodded in agreement to the offer of a proper room for the night. He chuckled as she said he could not join her in the bath. "Maybe one day?" he smirked as she left him be. He lef tthe room and made his way to the guest quarters. "What a day..something feels wrong.." he muttered noticing the pain on his chest was gone.
Rest in peace my darling son Ryu, over the time you were with us you broke rocks, ate the guards and severed heads, you were a true dragon all in all, you will be truly missed my beloved child, rest well in the yonder silken sky's of the true kingdom of light and may the wings of your ancestors embrace you as they call you home, Love always, your Mother Anaya and your Father Samuel

Updated story line, read more here,
Click Here
feel free to message Anaya on the web page its self after joining, or message Anaya here on the Forumotion Forum page if you are interested in reading more or have questions about joining the game.
All Are Welcome To Join DeLaRose

Rage sat in silence as his mind focused itself on his purpose. As the runes of his body began to shift to allow his body to heal, his mind found a way to occupy the spirit of the warrior. He began to question the bindings on his hands and wrist. Why were they present, he knew he did not always have them, but when did he put them on. Why could he not remove or destroy them? His mind raced backwards of his life.
First he saw himself as a mere child, his arms free and his runes still forming. Five down each arm and signs of a new one growing on each wrist. Slurred voices, distorted as part of him tried to prevent the memory, "Runes..surfacing...so proud...next Remembrance...greatness." He could faintly make the image of his father, behind him another more massive shadow. He felt a harsh glare and could remember a single word uttered by the large man, 'Doubtful'.
The images blurred again. It was night, cold, dark, wet...A thunderstorm...the sounds muffled to him, but the flash illuminating two figures. First his father, an even six feet, brilliant crimson runes down his left arm with glowing vermilion eyes. His pupils expanding in the flash of lighting. "No...father, he isn't ready for inheritance. He is still so young.." his father pleaded to the large man from the first memory. His eyes full of sadness, "Silence, Ryoku. That boy is weak, just like you. Allowing either of you to breath so long was a luxury." The 'grandfather's ' voice was dark and heartless. "Your ancestors were superior once, and to think you were born and destroyed that legacy. Even the scum of our people knew their place." the grandfather turned to Rage and glared down to him. He stood just over seven feet, his runes the same as him and his father, although his covered the left arm and torso. "Warriors..you both know nothing of it. You want to be a warrior boy? Want to truly make me happy?"
The young Rage nodded his head to the figure, "I..I want to be the strongest."
The grandfather laughed, "Then as your grandfather, I will help you. But know this Zidourious...once you start this path...you can not go back. Even if you turn your head...your life is set." the thunder flashed as Grandfather reached out and snapped Ryoku's neck mercilessly. Rage dropped to his knees and screamed in a melody of sorrow and pain as his arms were flooded with his runes. They burned, filling the darkness with a red aura. The grandfather laughed and walked away as the memory faded off and began speeding again.
He remembered this day, this was the week before he arrived to Iron..the town...he lived here now. His name of Rage already cemented into his life. His old name had been hidden. His hands still unwrapped. He walked through the town...no...he was running...why...
He seen himself standing in the center of the town, raiders...They were trying to take what little they had. Rage watched as he fought, his runes steadily growing brighter. Especially the rune on the back of each hand. What was going on with his runes...he moved himself to watch closer. His left arm swung out striking a man in the chest, the armor cracked and his body dropped as he began to puke. The red energy still lingering around his crippled body. Rage had struck with his own aura...the rune..it did it. He looked as he would leap into the air, the runes on his right arm matched the intensity his hand. He watched waiting to see the energy pass again but was stunned when he saw the true result....
The fist struck at the earth, his power now rapidly expanding. He lost control of the rune and the wave tore through the small town. His body broken from having sunk into the shattered earth, along with the small town...the raiders and the innocent..the power he had foolishly craved as a child, going unused and feared so intently breaking from him and killing those he wished to protect. He watched himself as his mind snapped in that moment, The runes glowing once more and making themselves into the bandages he now always wore, their power sealing as his frail mind could not cope with these actions.
His mind now settled as he stood in his own darkness. "I...I killed all of them.."
You can never go back...Never go back...
Rage looked at his hands in his mind, the bandages burning away, "I will have to learn to control this...My goal...He will have to die to my hands." his mind began to create the image of his grandfather again so he could stare at him, "To prove he is no longer useful or needed, to show him I am the strongest..." his mind whispered a single word over and over as he slipped from this meditation, Inheritance...
His eyes opened, "My inheritance..." Rage rose and walked out of the room....


Updated story line, read more here,
Click Here
Feel free to message Anaya on the web page its self after joining, or message Anaya here on the Forumotion Forum page if you are interested in reading more or have questions about joining the game.
Click Here To Go Right To The Main Page, All Can Register To See More

DarkDelaMorte: -Trev laid on the floor of his room writhing a bit in what seemed to be a mixture of pleasure and pain as he had staked one of his own hands to the ground trying not to reach out for the mask one more his nude muscled body glowed in the morning light that drew slightly through the curtains that darkened the room to an extreme proportion as he slammed his head against the floor once more before letting out sigh of relief and said out loud- "Another night I have made it through…." –he would slowly remove the take from his hand bandaging it up and putting some ointment in there to seal it up so he did not bleed out as he slicked his hair back with the excess blood still on his hands. He walked over to a water basin in his room and began to wash his hands and face both covered in grime and dirt as he would let out a sigh of relief moving over to the window and opening it up to look out of it not caring that he was fully nude once again. As he would not besmirch the gods by hiding his body from the first morning sun as he would wait for a moment saying the prays before grabbing the flogging rod and lashing his back a few times in name of the golden first born Lady Anaya as he blushes at the feeling of pain leaning up against the window as he pants at the feeling- "thank you for this my Lady and Gods for this blessing…." –he would than put up his rod and begin to dress himself seeming to not care about the blood on his back as he kept a light coat over his body so not to besmirch the lashes or wounds until they closed naturally as he put on his pants and opened the doors his body reeking of blood as he grabbed the body of Savat from his preserving robe and dragged him down the stairs with him once more along with the case of Judas, as he liked to call it, in reference to Savat's betrayal of Lady Anaya as he headed towards the great hall and looked into it to see whom was there as he said In his calm tone- "Good morning to all" –he said with a deep bow as he looked around for the first born Lady Anaya wanting to see her first thing before any of the other rabble-
Anaya: She stood there in the bathroom looking at her body in the mirror as she looked into her own red eyes that were laced with tears. Around her feet roses had grown there roots cracking the stone slightly as even the hardest surface was broken down as life pushed past it. Another tear hit the ground as a blue rose matching the rest sprung at her feet. The words from Damon and the actions of the day were playing in her mind, we need to talk, you have to do your job, her job, keep this castle safe, no, her real job, keep the lands of man safe, come back home and take your rightful place among the gods, maybe he was right, maybe he was wrong, she liked it here in this little bit of a haven she had created, a land were she controlled everything, and if she left here who would rule this chunk wall she fixed things, fixed all things in this world, destroyed all the darkness in the lands it would take years to do. She would have to be her true self to do it, lose her human skin all together, never take this form again, she would be the white golden dragon that is to watch the world, to protect and keep the world safe. But she would leave here, leave her home her body forever, not yet, she needed to do things here, she needed her life her things her children.....her child needed to grow up more before she could take the throne. She still needed to tell Noki about her brothers passing and about the Pire later tonight but she had yet to bring herself to do it. A wave of euphoria washed over her the feel of one worshipping her, it was a beautiful feeling and it made the tears cut in a instant as she looked to the door way, Trev, she had grown to truly enjoy him, enjoy him for selfish reasons but also for his unending loyalty and how he gave himself to her in blood and sacred rites. She cleaned the rest of the wet from her face as the blessed water made a couple more roses grow along the bathroom floor. She fixed her dress and hair and then exited the bathroom looking to a guard "clean the floor of the flowers, say words to no one about them" she let out a breath her aura tainted with pain she was unable to fully hide. She let out a breath as she walked to the throne room and sat in her throne without a word said as she looked up at Trev, had he gotten the news already or would she have to suffer to repeat it.
DarkDelaMorte: -Trev looked up at the First born and bowed once more averting is eyes as he had heard whispers of what had occurred and that had driven him to his own corner of madness for a time he had dealt with his pain but he would see Lady Anaya was still working through hers as he would close his eyes and speak- "Good morning First Lady Anaya, and to you my deepest apologies….please do not repeat those words…my ears cannot bear to hear them again more so could your lips and heart my queen" –he said giving a heartfelt smile as he would take a kneel as he entered awaiting for her to sit as he set out both the case as the body of Savat for her as he unwrapped the robe of preservation Savat's body laid there emotionless looking up at the ceiling as some crows could be heard cawing in the distance.- "I bring to you my Queen, My Goddess, my true lord a few gifts of my travels….and while I did have a companion with me" –he looks around- "it would seem he is currently missing…if I hazard a guess he would be trapped in a barrel of mead in the village pub" –he said bluntly with a somewhat scornful look as he looked quite annoyed with the situation as on the road from the village to the castle a drunken dwarf was walking to the castle stumbling about singing at the top of his lungs- "and ol john breyer [Language] her garter the old daft [Language] he twas, a whole oats of larder graters [Language] that man in the twas" -Varyr barked with a laugh stumbling about half drunk up the road up to the castle once more as it was obvious people were looking at the dwarf quite oddly. Yet Varyr did not seem to care as he ran up against the castle gates as he glared at them and examined them- /when did they put gates in front of the brothel….. Wait…I was going back to mi [Language] boi demon….damon? i don't remember his name mr fire hands that's what it was" –he nodded expertly-

Second Update, New Admin has Been Added, Sahliel Welcome to the Admin Team
Words are singularly the most powerful force available to humanity. We can choose to use this force constructively with words of encouragement, or destructively using words of despair. Words have energy and power with the ability to help, to heal, to hinder, to hurt, to harm, to humiliate and to humble.


Page 2 of 2 •

1, 2
---
Permissions in this forum:
You
cannot
reply to topics in this forum