1.Choice Of the category :  Miscellaneous
2.Choice of tile :   Magic Cafe
3.Forum address  
http://magiccafe.forummotion.com
4. Main Language:  English
5. Forum Desscription    come here and learn magic discuss magic in our Magic Cafe forum we are open 24 /7  it a cafe so come by and stop and get involved in learn magic and more here!!
Hello Every one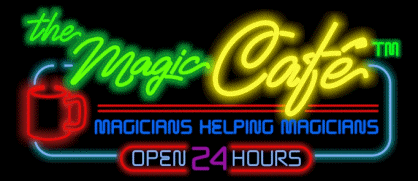 Learn discuss magic and have fun Staff Jobs Avaliable
*We offer things that most other forums do not have
* Learn and discuss magic
* Have fun while on our forum
* Meet Great people
We looking for members so are you keen to get started
Please pop over to our fourm and get started in our forum/cafe
you will learn lots and you will have a great time
                                                      Please support us on facebook
Last edited by tdbnz on July 29th 2013, 1:04 am; edited 1 time in total
Hello everyone
Forum update
New theme - cafe icons added for cafe
Chatbox - working
More sections on forum been added
Please pop in to our magic cafe / Forum
At
http://magiccafe.forummotion.com
Learn discuss magic and more
Staff needed - are you keen for a staff role pop over
to magic cafe today to find out how to apply
Learn the history of magic discuss magic tricks and more
We looking for members so please join us
On monday 29th nz date about 8.00am nz time
we hosting magic raffle
Win forum points
Please don't double post. Posts must be separated by 24 hours. Follow the rules of this section to avoid having your presentation garbaged. This is your 2nd reminder about this.
Foru

master






Posts

: 10386


Reputation :

1695


Language

: English and French


Location

: United Kingdom, England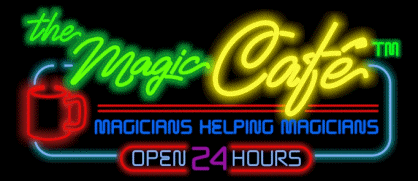 We have helped out 3 members with magic they love it
every one enjoy our site
We got 5 users joined in the last 2 days wow
We got staff jobs available for more info go on our
site
learn magic discuss magic and more
please visit our site today and have fun today 
[/size]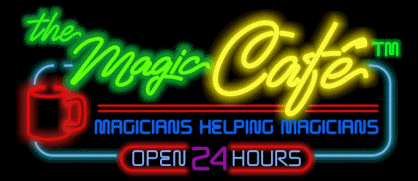 we got a new home page etc created html pages for site
enjoy please
stop by and come on to our site we need your support
we looking for staff members so if you want to be one come to our site and find out how
to apply
Hi tdbnz

I joined forum thanks for the site it real cool I love the site what you said to me has helped me in magic thanks very much

every one please visit this forum I think this will be come a real big hit if you get more members  wish all the luck to you

I will stay on forum and I will post and help out if needed

thanks
New

Member




Posts

: 1


Reputation :

1


Language

: English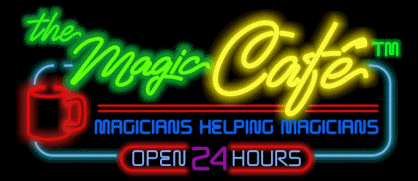 Magic Café
News
New Home page added
With links gif images and lots of html pages been created for site
Please visit and join our site
discuss the magic learn the magic have fun
we looking for staff members so if you want to be one come to our site and find out how
to apply
We are in need of users for our site so got a spare few moments please Join and post
You will learn lots
Ready to learn magic?
Come to our site

Magic lifts spirits. It helps people dream. And we LOVE helping magicians all over the world become the best they can be.
But even if you've NEVER done a magic trick before, we've got you covered.  Whether you're a working pro, or a rank amateur, here is a FREE 2 HOUR DVD  we produced to get you off to a great start:
Oz Pearlman is a world-renowned teacher of magic. He is responsible for turning more beginners into professional magicians than just about anybody on earth.  
    To download / get your free copy of the DVD  2 Hours long Please
Register on the forum post at least 2 posts on forum (1 post must be a intro of your self) then
fill out on forum then wait and you will get link to download 
the 2 hour magic DVD
Similar topics
---
Permissions in this forum:
You
cannot
reply to topics in this forum