In my members profiles they have the option to add their facebook page along with others like twitter, but when they add their link and then test it it goes to this........
Sorry, this page isn't available
The link you followed may be broken, or the page may have been removed.
Can anyone tell me why this is, here is an example of the link to a page
https://www.facebook.com/gazsdetailingservice
which works fine from the browser but not from the forum buttons, any help would be appreciated.
Last edited by FIB on August 24th 2014, 1:22 am; edited 1 time in total
Hello FIB,
For the Facebook field you need only fill in the name of your page, not the entire URL.
https://www.facebook.com/
is automatically filled in.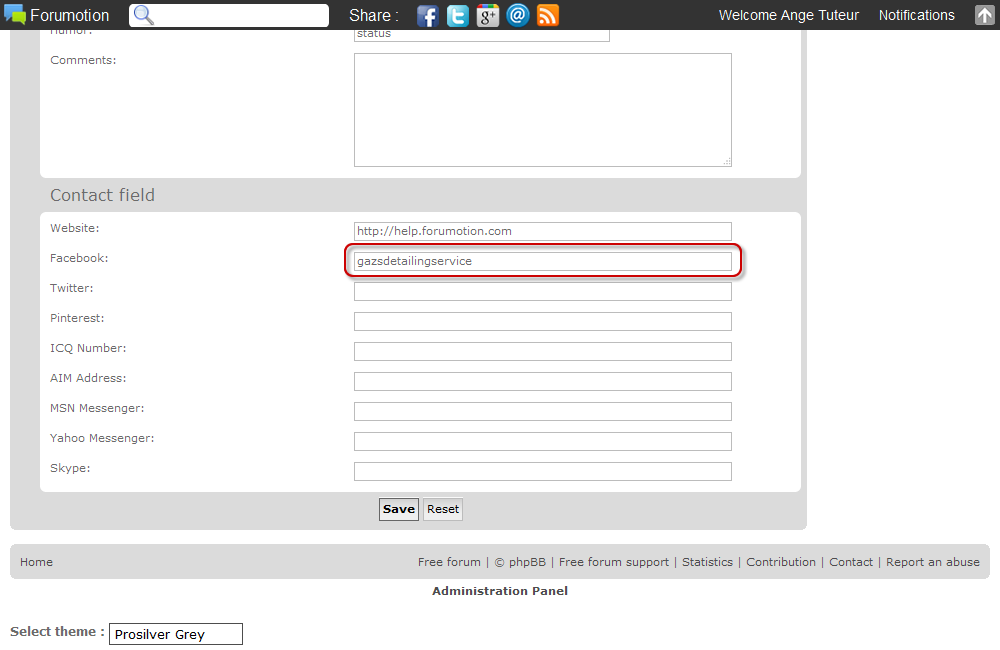 Thank you works perfect now
You're welcome
Topic archived
Have a nice day.

---
Permissions in this forum:
You
cannot
reply to topics in this forum