Hi I have a small post problem. On the small screen it looks okay, but on a big screen it doesn't look okay. Is it possible it looks okay on both screens? I think I messed up a code. I would appreciate every help.

) Thank you!
small screen: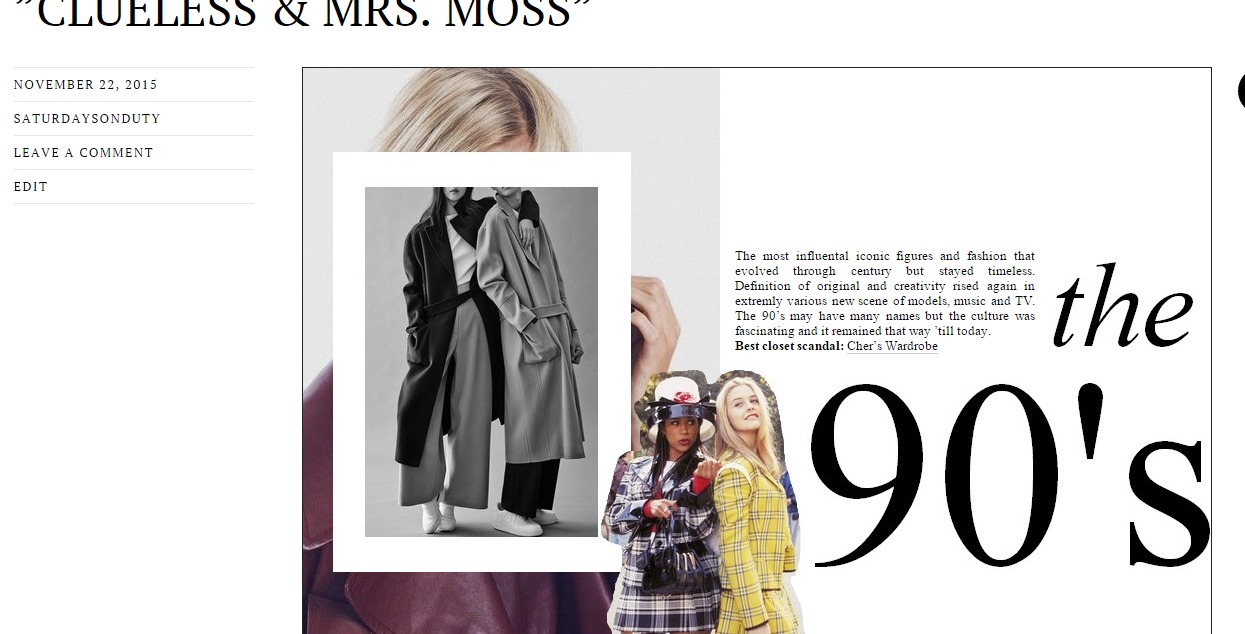 big screen:
Code:

<div style="background-image:url('https://saturdaysonduty.files.wordpress.com/2015/11/saturdaysj.jpg');border:1px solid #232323;height:600px;width:908px;">
<div style="color:black;font-family:garamound;font-size:13px;height:350px;line-height:15px;position:absolute;left:580px;padding:180px;text-align:justify;width:300px;">

The most influental iconic figures and fashion that evolved through century but stayed timeless. Definition of original and creativity rised again in extremly various new scene of models, music and TV. The 90's may have many names but the culture was fascinating and it remained that way 'till today.
<strong>Best closet scandal:</strong> <a href="https://www.youtube.com/watch?v=yVkOsT7he9U" target="_blank">Cher's Wardrobe</a>

</div>
</div>
Hello,

Could you make a test account for the forum with posting rights.
I will try to help you.
---
Permissions in this forum:
You
cannot
reply to topics in this forum