I am using Jalokim's "Jaded V.2" skin.
I love the skin but it had a few coding problems. Since it does not use the basic CSS. These probelms could all be fixed with coding (which I suck at), and so I was hoping that some techy could help me out.
Problem 1: Friendlist avatars. It seems that the avatar sizes do not become smaller.
Problem 2: In the blogs, the avatars become large and the writing overlaps them.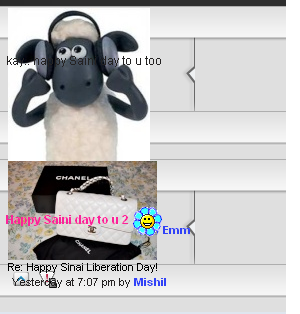 Problem 3: Overlapping between the IP button and that blue box.

Problem 4: Spoiler never closes.
I am aware that this is a huge task, and I'm in no rush. But I really hope that someone could help me fix the flaws in this incredible skin.
Thanks a lot.
you could try and lower the avatar/signature input by pixels
That would make them to tiny. I was looking for a more CSS coding solution, since that is where the problem lies.
Moved to Scripts (Coding) Problems
---
Permissions in this forum:
You
cannot
reply to topics in this forum