Description

You should not use the standard pagination and this tutorial, as this will cause errors in the forum.
When the user reaches the end of the list of topics on the page, the next list of topics is automatically downloaded from the next page.
If the user has problems with the Internet connection, he will see a download marker. I made my own loading indicator, but you can also use your own or ready-made indicators on the website
loading.io
.
Below you will see instructions on how to add autoloading to the list of topics in forum sections and search results.
Autoloading list of topics in forum section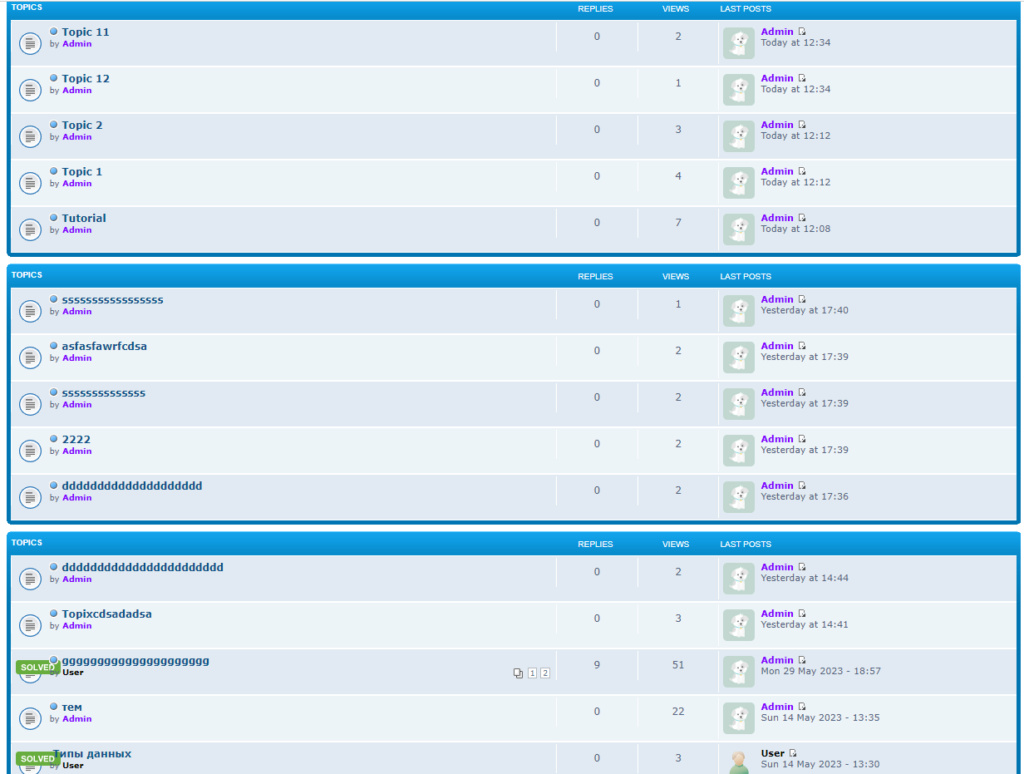 ---
Phpbb3
ModernBB
AwesomeBB
Invision
punBB
---

If the forum section has Global announcement, Announcement or Sticky, they will be duplicated.
Autoloading list of topics in search results

For now, this tutorial is about displaying search results by topic. Displaying search results by posts is in development.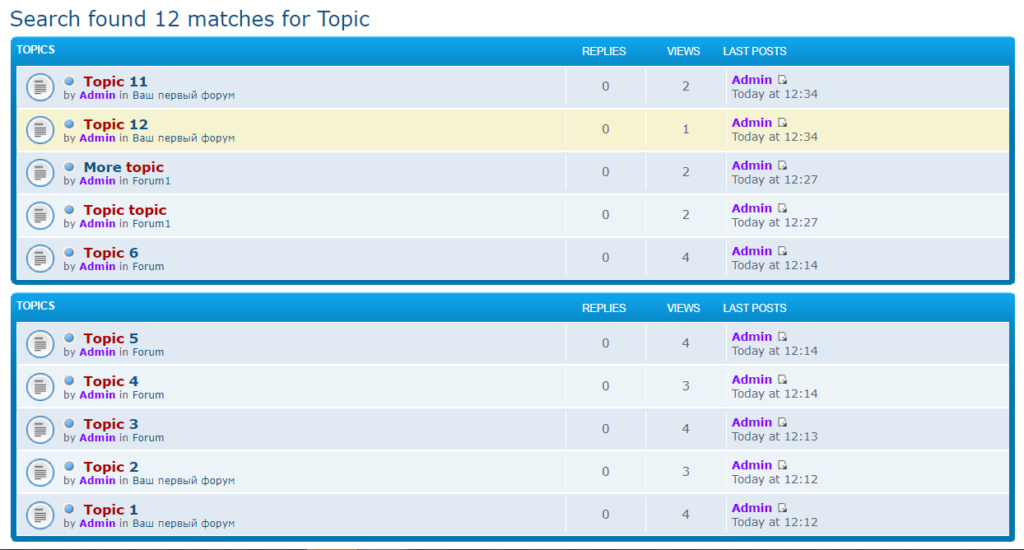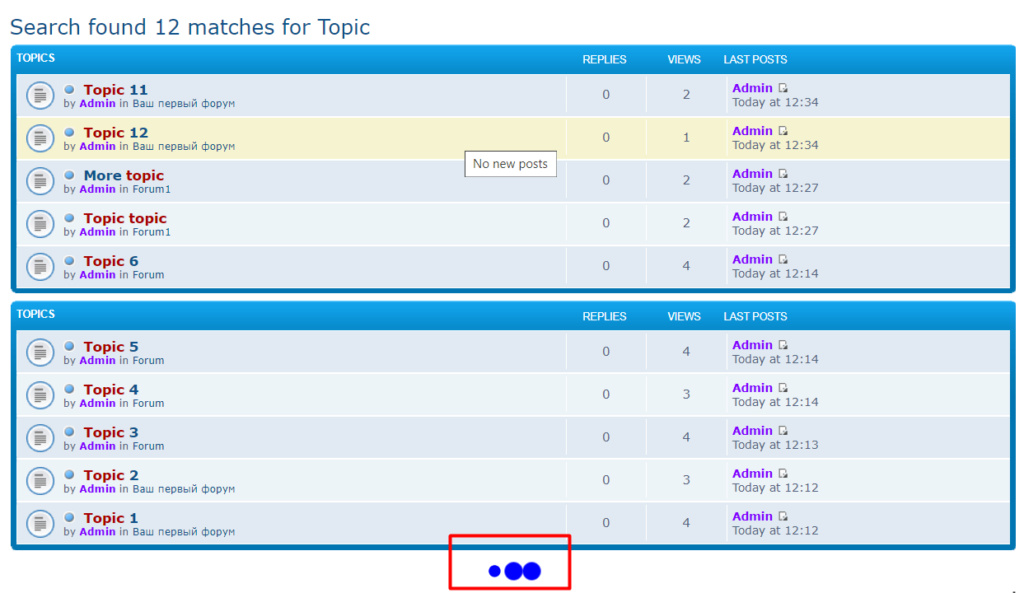 ---
phpbb3
ModernBB
AwesomeBB
Invision
punBB
Ape, SLGray, YoshiGM, Niko, SarkZKalie, TonnyKamper, Obscure and like this post
Ooh, looks very nice.

Thank You Razor :3
Razor12345 likes this post
Razor12345 likes this post
Razor12345 likes this post
---
Permissions in this forum:
You
cannot
reply to topics in this forum