hello everyone,
Very recently on my forum I have had a box with similar topics (ones that are not even on my forum mind you) that appears above the quick reply box, this started about 3 or 4 days ago, I thought at first it may be a server or cache problem but that is not the case. I would never enable this (unless it was by accident), I retraced every place I have been in the acp in recent days and searched everything in ACP that I could think of that would allow me to disable this, I found nothing. It only shows on certain topics and whether log in as admin or a regular member I still get the same thing. How can disable this box?
I have included a screenshot of what I mean.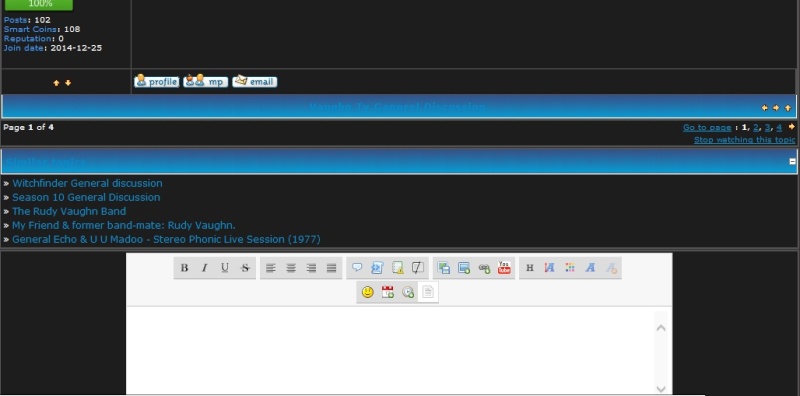 " />
thanks - Brandon
Hi
@brandon_g
yes please follow this easy step to remove this from your forum,
APC >> General Tab >>
 Forum promotion >> Traffic exchange >> | Activate traffic exchange :
NO
and then
Save
APE
Appears to have solved the problem Ape thanks!

I apologize for the very late reply, I wanted time to make sure it was truly gone!

Thanks again Ape.

-Brandon
Topic solved and archived

When your topic has been solved, ensure you mark the topic solved.
Never post your email in public.

---
Permissions in this forum:
You
cannot
reply to topics in this forum