For the last couple of years I have sent out dozens of newsletters . The main objective of these newsletters was to provide quick links to our other CC ( country club ) forum topics . All I would have to do is copy and paste these active links in the newsletter and send . Therefore providing an active list of clickable links all on one page to view from their email . These same active already links are not copying to the news letter active as of yesterday . Therefore having to painstakingly use the insert a link icon . Which makes the feature that i provide more trouble than it is worth .
What has changed that would make these links unactive upon transferring to the newsletter format . Already in rich text ?
Here is a sample of prior results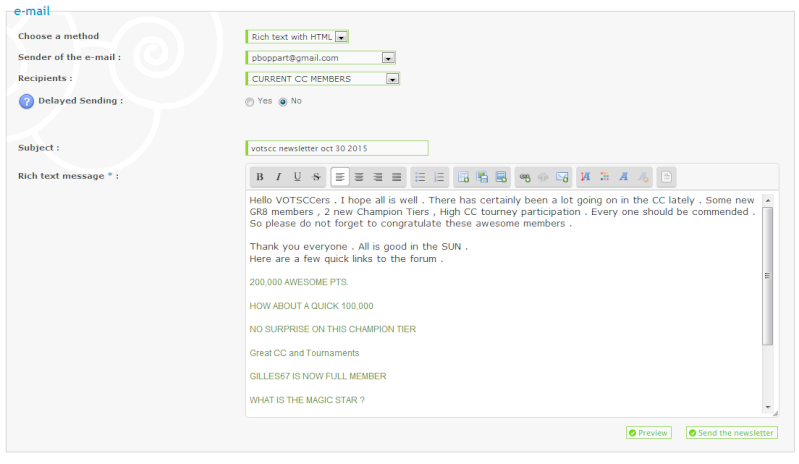 In the top copy . Todays the insert a link did not even activate the link . In the bottom copy a simple copy and paste was all that has ever been required to send these ( green ) active links .
Issue solved . I figured out that using the split screen feature ( as I usually always do ) in Maxthon is the only way to transfer these links as active or even activate them . Another big plus for the Maxthon browser .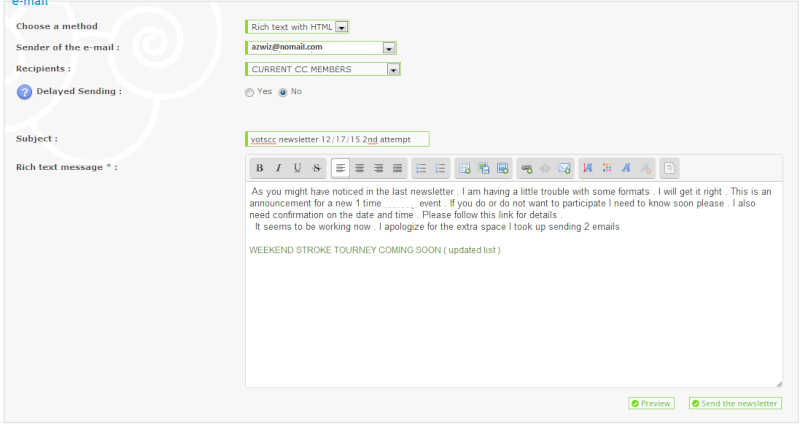 copy of original newsletter with issue.
Topic solved and archived



When your topic has been solved, ensure you mark the topic solved.
Never post your email in public.

---
Permissions in this forum:
You
cannot
reply to topics in this forum