Hello, I would like to make it so there is a hidden forum, in my Forum. I would like to make it so it is only visible to mods and admins, or at the the very least make a place were only moderators and admins can enter.
Last edited by tylercole on January 26th 2017, 1:42 am; edited 1 time in total
Well, uncheck the permission boxes for the ones that you do not want to see it when you create it.

When your topic has been solved, ensure you mark the topic solved.
Never post your email in public.

Ok, so making it "invisible" to other members is impossible though?
This is how i have mine set up

just how you say you want it


Now the settings are like this for mods and admins to see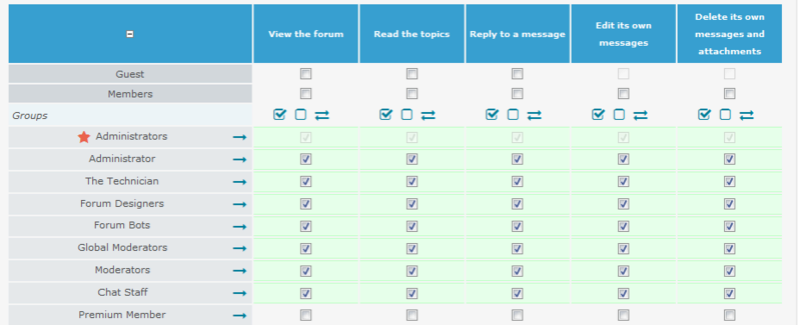 Then to show the mods in the list not the Groups i then do the members of staff.
The ones not ticked is the ones that can't mod or see the staff forums.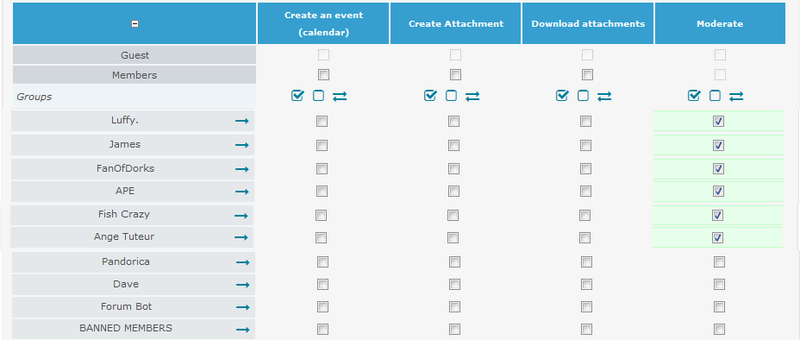 You are so welcome and thank you for asking for support here today.
I'm Glad i was of help to you today
| | |
| --- | --- |
| | Problem solved & topic archived. |
---
Permissions in this forum:
You
cannot
reply to topics in this forum