Over time I have added 3 portal pages to my forum Each time I added it to the navigation bar or tool bar or whatever you call it . Navbar . And each time I have been able to create widgets and whatever for it and edit it in the structure etc .
This time I created a new one . The 4th one called page 5 . Seemed like everything went well . Edited it created a couple widgets . Saved it . Clicked on it from the navbar . Got the following URL
http://www.valleyofthesuncc.com/portal?pid=5
But the page I just created isn't there . Page 2 / portal 1 URL
http://www.valleyofthesuncc.com/portal
Shows up .
Now I can't find the page 5 portal 4 I keep editing and creating . It is not the portal 5 on this list .

or this list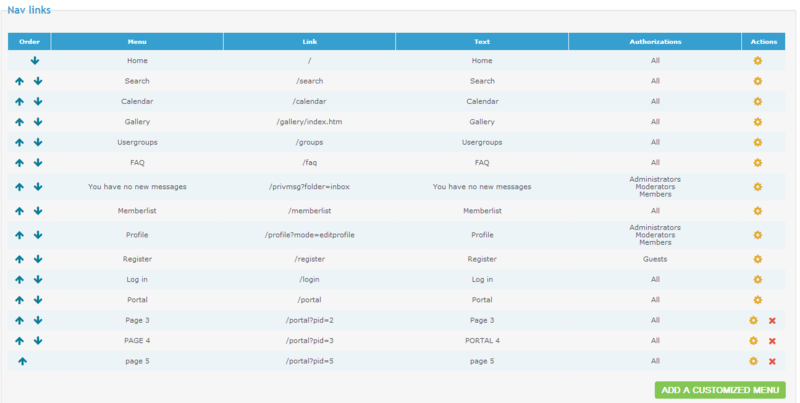 I must be forgetting something . I even deleted a couple other links from the navbar in case it was too full . I hope you get what I am saying . Maybe there is a limit ? I just thought of that ?
I just got a reply without a reply ?

I just read a few more of the search results for portals . As I stated earlier For sometime now . At least a year . I have had a main forum page . A portal page 2, A portal 2 page 3 . A portal 3 page 4 . It seems I may just have been pushing my luck to attempt a 5th . So maybe I will rethink it . The other posts act like your taking a big chance with 2 . Lol I had no idea . I woulda just kept making them .
So the issue is that the portals are not appearing in the administration panel?

When your topic has been solved, ensure you mark the topic solved.
Never post your email in public.

---
Permissions in this forum:
You
cannot
reply to topics in this forum