Technical Details
Forum version :
#Invision
Position :
Moderator
Concerned browser(s) :
Google Chrome
Who the problem concerns :
Yourself
When the problem appeared :
End of January
Forum link :
http://cockneyboys.forumotion.co.uk/t4528-3rd-quarter-weeks-9-10-due-10th-march-12-30pm
Description of problem
I'm presuming that this is a coding problem?
Around the end of January, the table I use (copied and pasted from a Microsoft Excel Spreadsheet), started to "slip" down the page after being sent.
Some, including myself, edited by backspacing to the top and resending.
Can anyone help me to rectify this please.
Many thanks
Are you making an edit to this file ?
Admin

istrator





Posts

: 15691


Reputation :

1687


Language

: fluent in dork / mumbojumbo & English haha



Are you in WYSIWYG mode when you paste the table?  If you add a space before or after an image, quote, table, coding, etc., it will double the space when you send it.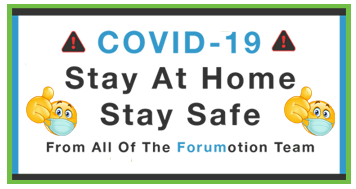 When your topic has been solved, ensure you mark the topic solved.
Never post your email in public.
Admin

istrator





Posts

: 48104


Reputation :

3380


Language

: English


Location

: United States



Aways paste in the mode below, where you just see the table...... is that what you mean by WHSIWYG? 
I also have the same problem when when I switch editor mode and can see the program instructions in the form of the source code.
I'm not adding any spaces.  
| | | | | | | |
| --- | --- | --- | --- | --- | --- | --- |
|   |   |   |   |   |   |   |
| Due |   |   |   |   |   |   |
|   |   |   |   |   |   |   |
|   |   |   |   |   |   |   |
|   |   |   |   |   |   |   |
| 1 |   |   |   |   |   |   |
| 2 |   |   |   |   |   |   |
| 3 |   |   |   |   |   |   |
| 4 |   |   |   |   |   |   |
| 5 |   |   |   |   |   |   |
| 6 |   |   |   |   |   |   |
| 7 |   |   |   |   |   |   |
| 8 |   |   |   |   |   |   |
| 9 |   |   |   |   |   |   |
| 10 |   |   |   |   |   |   |
Last edited by jiggs on August 7th 2018, 6:12 am; edited 1 time in total
@jiggs

wrote:Aways paste in the mode below, where you just see the table...... is that what you mean by WHSIWYG? 

I also have the same problem when when I switch editor mode and can see the program instructions in the form of the source code.

I'm not adding any spaces.  

| | | | | | | |
| --- | --- | --- | --- | --- | --- | --- |
|   |   |   |   |   |   |   |
| Due |   |   |   |   |   |   |
|   |   |   |   |   |   |   |
|   |   |   |   |   |   |   |
|   |   |   |   |   |   |   |
| 1 |   |   |   |   |   |   |
| 2 |   |   |   |   |   |   |
| 3 |   |   |   |   |   |   |
| 4 |   |   |   |   |   |   |
| 5 |   |   |   |   |   |   |
| 6 |   |   |   |   |   |   |
| 7 |   |   |   |   |   |   |
| 8 |   |   |   |   |   |   |
| 9 |   |   |   |   |   |   |
| 10 |   |   |   |   |   |   |
The grid is not showing on here
---
Permissions in this forum:
You
cannot
reply to topics in this forum