So I wanted to see if there is a way for me to delete unused personal galleries. If so is there also an easy way for me to weed through the ones that haven't been used recently (aside from checking if they are generally active).
Can you provide a screenshot of what it is you are wanting to delete by chance so I can try and assist further as I am not very knowledgeable on the Forumotion Galleries.


Review Rules | Request a Review | Review Questions | #Jadster_ReviewNo Support via PM!
Sadly there is no fast way of removing unused Galleries other then going in and looking at them manually.
So if someone has created their own personal gallery, there's literally no way for me to physically remove it? When I try to move an image from one gallery to another, as you can see I have a huge list (thousands) of members who made their personal gallery. It also shows those who don't even have anything in their gallery too. Very annoying when really only a quarter of the members use their galleries, so if there's a solution that'd be great! Even coding solutions, as I've highly modified my site with html, css, javascript and jquery anyway.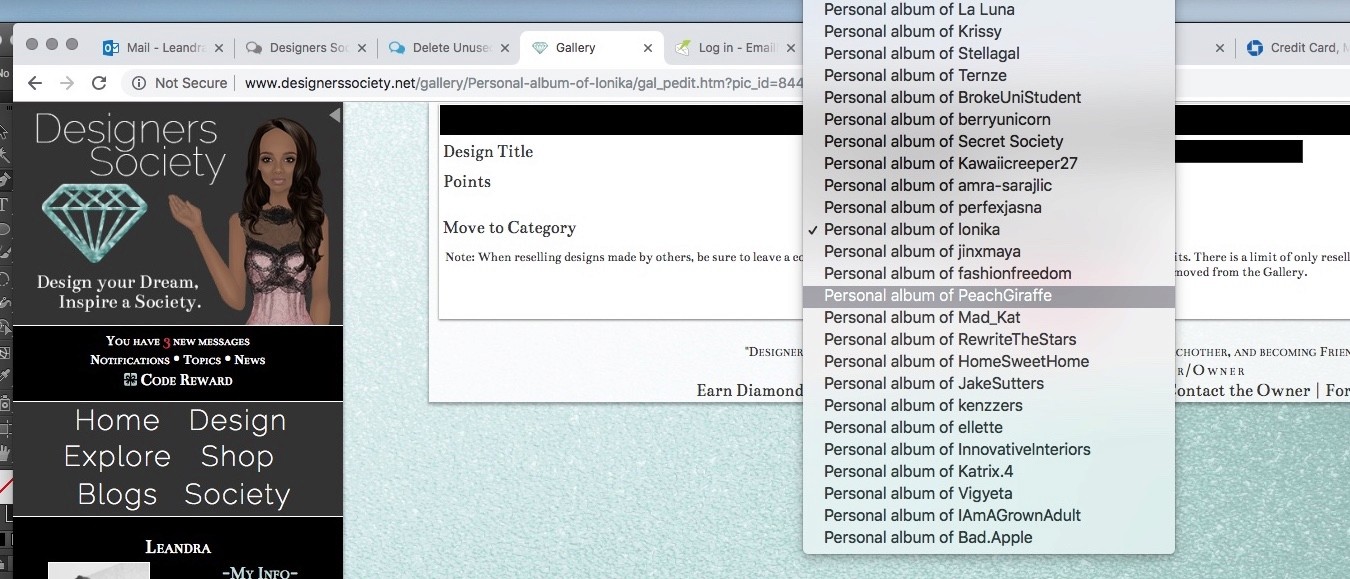 ---
Permissions in this forum:
You
cannot
reply to topics in this forum