Page 2 of 2 •

1, 2

First topic message reminder :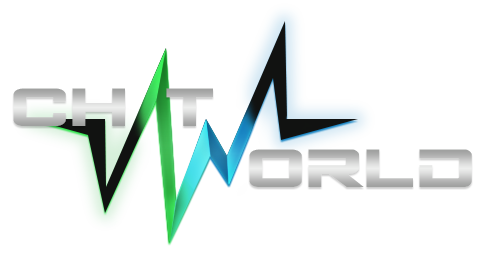 Choice of the category: Miscellaneous

Choice of a title: Chat World Chat site

Forum address: http://www.achatworld.com/ or http://www.achatworld.com

Main language: English.

Forum description: A free To all chat site with lots to talk about.



Make new friends and maybe other,
We are a small but happy little site that would like to get to know more of you in here.
we have a little staff group that do there best to be in each day and lots of update
Get your site put on our forum to help you get members as well, fully mobile friendly and now with topic it app system for mobiles and tablets,
We talk about:
TV, Music, Movies, Sports
love life, Health problems, Debate's, Free Chit Chat (General spam forum)
and much much more,

Whats going on right now:
Site of the month is open to all members with a site in our PROMOTION SECTION  


Free Affiliates for anyone that is a member but must have 3 posts or more.
New games,
Forum shop.



Updated: 02.01.2018
Polls to vote in.
VIP Rooms
Become a VIP for free,
No ad's for anyone
Big brother forum.
NEW Cool Arcade



Updated 02.01.2018
NEW Members rewards "With hover over text"  



 installed - 02.01.2018 
New updates coming all the time

Staff members:
Rank: Admin
Ape    
Jenny

Rank: Global Moderator
Fish Crazy

Rank: Forum Designers
Luffy
Leah7
Ange Tuteur
 
Why not hop on over and have a chat?



We are fun and good to be around


| | |
| --- | --- |
| A Chat world Promotion Announcement | |
Last edited by APE on February 1st 2018, 2:26 am; edited 15 times in total
---
Thank you
@Genesis
still got one or two things to do but the most of its done
just gotto do the arcade up and on the arcade posts them self then we are done i think

Congrats thats super nice... Im checking it from my ipad everything looks perfect ..good job !

Thank you for making sure it all looks good on the Ipad i have made sure it all ok on the smart phones other then the Iphone's
Update is now online for the forums credit store.


New Update Items:


We have now added the sites first monsters in your pocket items in the credits store

We have added 8 right now but more will be coming soon
James leaves the staff and the forum and Jenny my wife has now taken over the account of james

Jenny will also become Co Admin of the site so please help me welcome the love of my life to the forum and the team....
Black Friday weekend Credit store Sale now on.
Are you a member of Chat world ?
Do you have credits you want to spend ? If this is a yes then why not go in and have a look at our sale that is in place
All items are now 50 credits but if you hurry and order in the next 24hrs then your items will only cost 20 credits each.
That's not all if you buy over this weekend your also get a free item of your choice.
This offer is only a one off offer so hurry and come spend your credits.
---
All new members that post in the Introduce Yourself & Welcomes forum and how did you find us you will get a free gift from the credit store and 100 credits added to your account as a thank you.
---

All members with posts have Glitter names for Christmas (This will go away after the new year)


Christmas Banner now added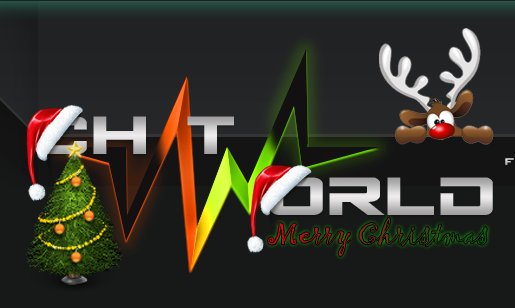 Statistics
Hello All,
Just a small update
Updates:
Arcade layout is updated. (New Cool buttons and page 1 to 3
Arcade games added to page 2

Chat box is now looking better with staff and members icons

Sounds on the chat box when not looking on that page.
Icons in the toolbar for the buttons

MESSAGES
Our users have posted a total of 5952 messages
REGISTERED USERS
We have 142 registered users
NEWEST USER
The newest registered user is Test1
Good news Chat World is now 100% in with the crowd We have just moved our forum address to the next level by Adding the site to the new HTTPS address we are now All Green and can be found by the old links or the new address
https://www.achatworld.com
I like that site you have there. May even consider joining.

Hello all good news,
we are now fully mobile friendly and topic it is now installed and ready for you to install on your mobile phones and tablets.
So why not install topic it on your phone and get us linked
Dear all,
We have been working hard on some great new idea's for the site.
Great news is we have updated the members post profiles a little.
We now have a basic Awards system now in-place with hover over affect,
When you hover over the Awards you will be told what that Award was gave for There is 7 basic ones right now but more will follow.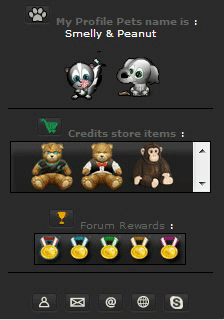 We have also installed the same system to our credits store so you can tell what items you have paid for out of your credits.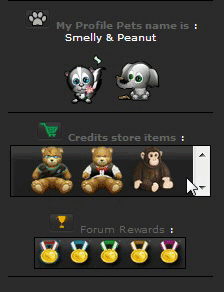 We are now going to open the new Group called The ideas team.
We will be looking for staff member's to come up with Idea's for the site and make them happen so if you want to be a part of this then Please feel free to make an account and get things moving.

Page 2 of 2 •

1, 2

---
Permissions in this forum:
You
cannot
reply to topics in this forum