Hello,
I have purchased a domain name through Godaddy, and I set it up through the DNS settings, and on the admin panel, I type in the domain name I purchased and it accepts it, but less than a day later it gets deleted and goes back to the forumotion domain name.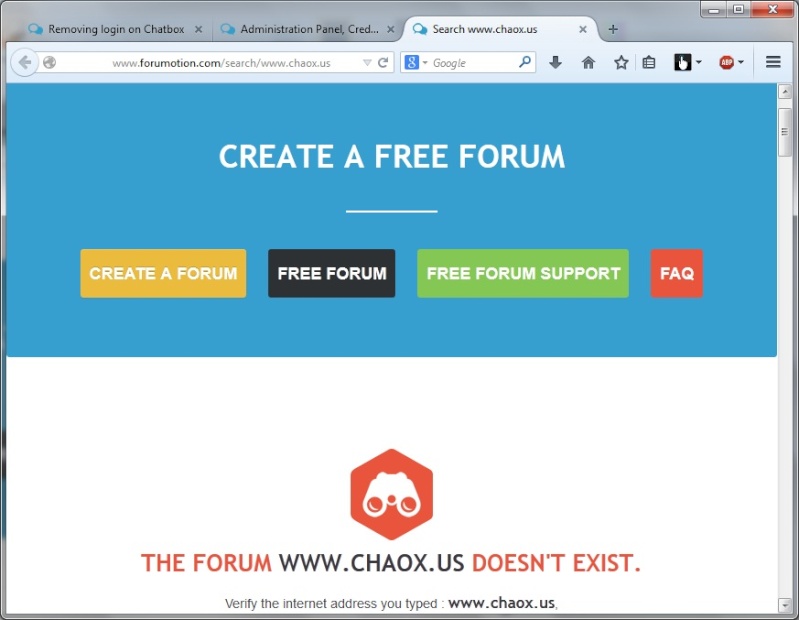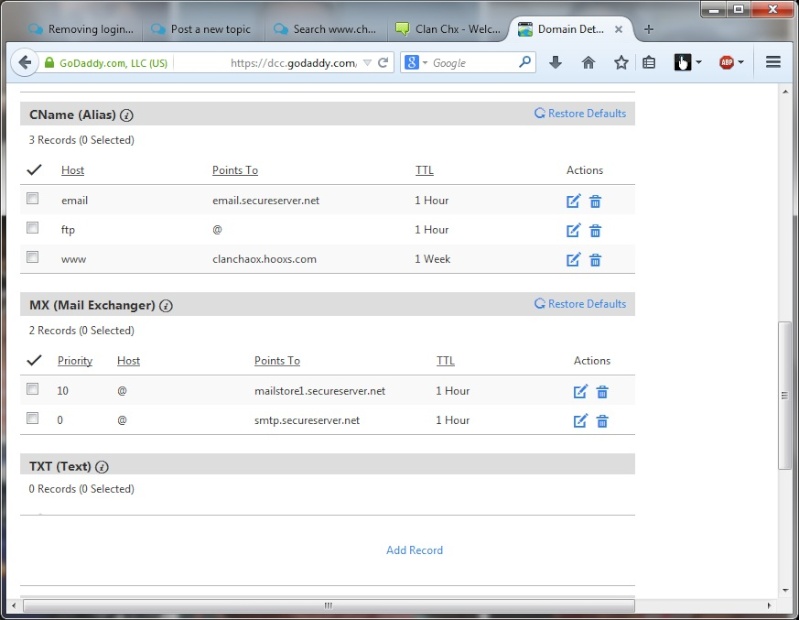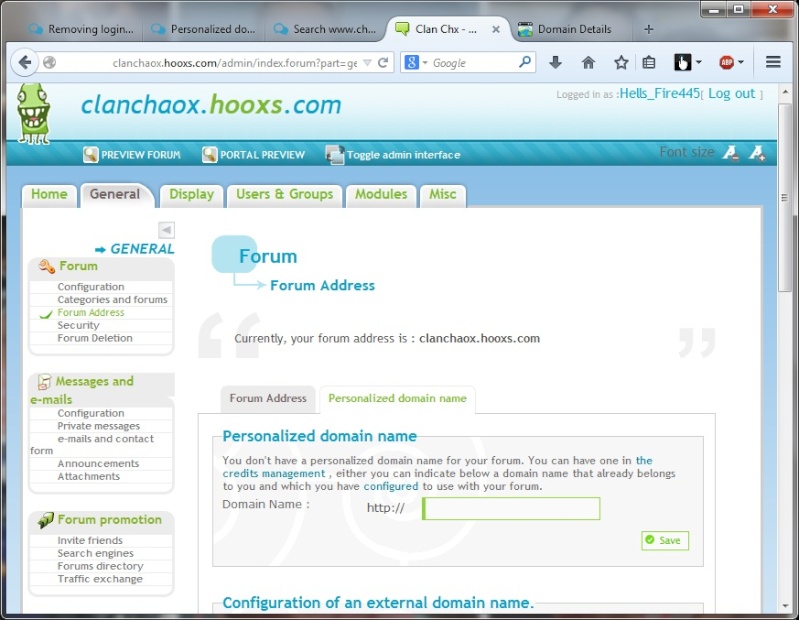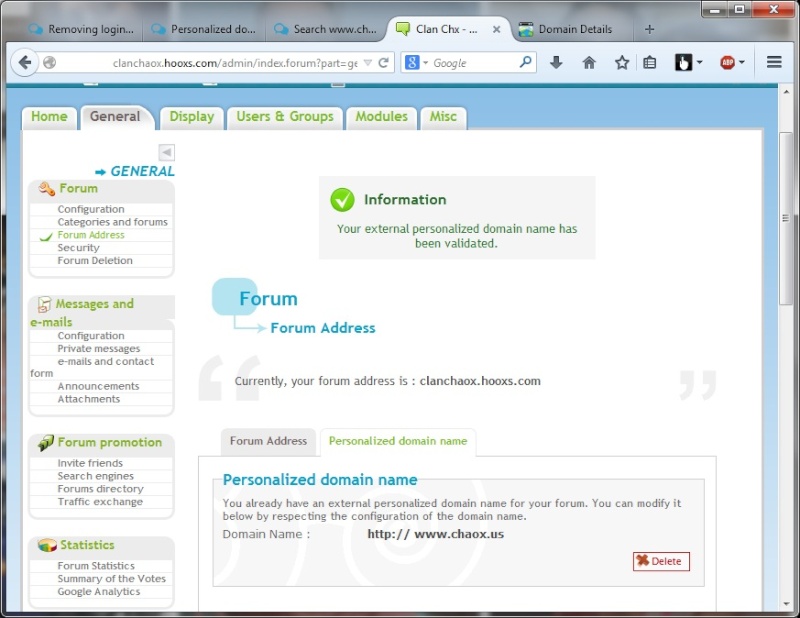 Can someone help me figure out why it works for half a day, then gets removed?  Thank you.
Hello hells_fire445,
I am still seeing your website when I type in the domain name. There doesn't appear to be anything wrong with it on my end. This could just be the browser you are using.

Try accessing your personalized domain name again and see if it works because I am still able to get to your site by typing in the address from the picture.

-Jad

Guest

Guest





The website also works for me. Maybe it was a bug on GoDaddy's side which they fixed.
Hello
I've sent your forum to our techncians.
Thanks for your patience
Buttercup
EDIT: You never deleted
http://d2chaox.com
domain name. By consequence, you had 2 different domaines on your forum. Your cron gets 2 illogical information and removes your CNAME. That's why you had a "no found" page

We deleted your old domain name

Right now, it should work properly

Regards
Since this is marked with the solved icon, it will be archived.

When your topic has been solved, ensure you mark the topic solved.
Never post your email in public.


---
Permissions in this forum:
You
cannot
reply to topics in this forum