Hello, i am Halcy known as darkline1 on a gaming site, now i've got an question, about Previous Usernames. Well, it contains: Saying all the user's previous usernames. As shown in the picture here.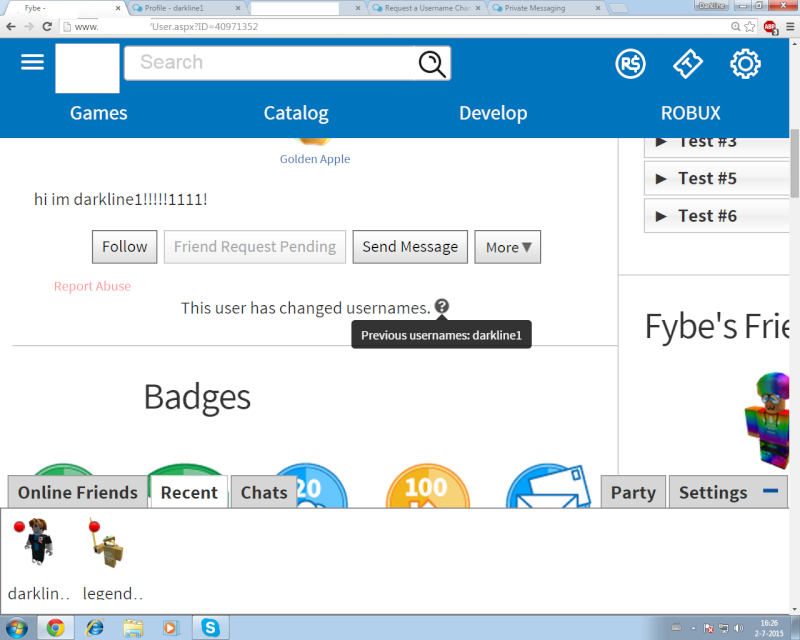 Now i've thinking about it, and i would like to have it on profile page only. (public profile page.)
kinda like
www.TheForum.Forumotion.com/u1
NOTE! THIS IS NOT TO ADVERTISSE, JUST AN EXAMPLE!
Sorry for using bold, but i need to use it sometimes.
So kinda if you are on your profile you see (or on a label, or something) the previous usernames, this will automatically be done, no need for staff to edit the field of usernames the user have had.
"I am Halcyonous, your lover!"
The above gaming site is hosted on forumotion? Let me see if I understand... Are you asking if its possible to have the previous username changes by a user shown on the profile?

-Brandon
I was under the impression that this was not possible on forumotion by default options. Unless there is a code out there for it? Is the forum in the forum in the above screenshot a forumotion forum?

-Brandon
@brandon_g
No. Its just an example for what i mean, on how'd i would like people to understand the UPN.
I have not seen any codes that will achieve this.  I believe there is a suggestion for this in the suggestions for forums section.

When your topic has been solved, ensure you mark the topic solved.
Never post your email in public.

@ROBLOXFave
STOP WITH YOU SPAMMING OF OTHER MEMBERS POST LAST WARNING THEN YOU WILL BE BANNED
---
Permissions in this forum:
You
cannot
reply to topics in this forum