Page 11 of 11 •

1, 2, 3 ... 9, 10, 11
First topic message reminder :
Hello
Thanks for your help. I've just reported the problem. I'll let you know when I've more information.
In order to help us, could you please provide:
- Url of your forum- Ads displayed on PC, on tablet, on mobile (android, apple,...)
- Image location (copy and then past here)

Spoiler:
- The link location (copy and then past here)

Spoiler:
- Link on the ads and copy-past the final link
Thanks for your patience.
Regards
Edit The Godfather 21/03/2017
Additional information to be provided in case of redirections
1. Open Google Chrome and clean the cache and history.
2. Open a new tab.
3. Inspect the item, go into Network and verify that Record netwok log is active.

4. Fill in the URL
http://toto.forumactif.org/h125-
and validate to load the page content.
5. All page requests are saved in Network tab.
6. If a forced redirection has not occurred, click Clear and try again.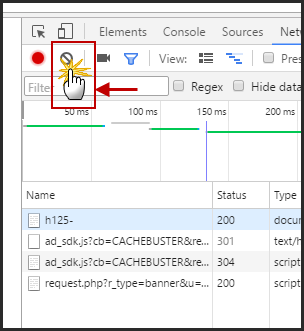 7. If a forced redirection has occurred, right-click any log line > Copy > Copy all as HAR.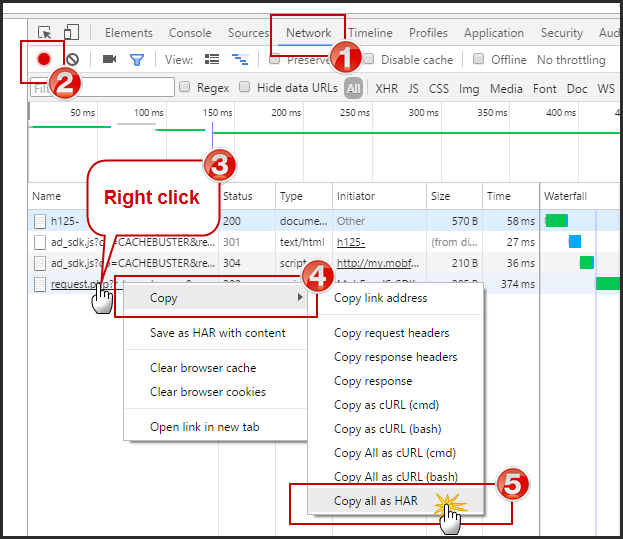 8. Paste into a text file and joint it tou your post in this topic
Note:
This can be used in case of redirection on PC as on mobile or tablet. The only difference is that you can not do the indicated operations on mobile devices. So you must simulate a mobile device on Chrome via Toogle Device ToolBar and start from step 4.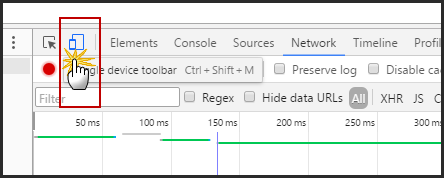 No help without your forum url
No support via private message


---
HollanderBruce wrote:I recently created an online forum with forumotion to promote communication between clients of the company I work for. When we tested this within the office everything worked fine, however, when we sent the link to our team in Australia they reported that there were pop-ups that they could not close normally (and had to use task manager to close) that occurred periodically when they clicked on the categories/forums and claimed to be from reputable companies (most commonly Microsoft). The site would then try to get them to download what was likely malware.

They say that this has happened on multiple devices and browsers most commonly windows pc's using chrome or Microsoft edge. If any more information is required i can ask them and provide it, I just need to fix this before i can even consider sending this to our clients.

Also worth noting that there were instances of this opening up in completely different browsers for example they would click something on the forum in chrome and Microsoft edge would load up containing one of these pop-ups
I have also seen this when the forum is new it will popup in a new window on all browsers.
@The Godfather
I have a member that is having the redirect issue. She hasn't been able to log in all day.
Forum address is
http://hedwigshollow.forumotion.com/
Ad displayed on android phone via google chrome in the USA
she is very tech challenged so she isn't able to give me the image location or the link location and getting her phone to simulate anything is never going to happen. She's not even able to post pics from her phone no matter how times she's been given instructions.
She was able to tell me two of the places that it redirected her to
products.com
zoliduti95.bid
I was able to walk her through clearing her cache and history, it didn't work. I also had her install a security program on her phone, it found one virus and cleaned it. Then I had her repeat the cache/history clear, run the virus scan and restart her phone. Nothing has worked. In all of this I noticed that somehow slash marks were added to my forum title, part way through the description and in the links in of emails I get because I follow a thread. I have removed the slashes in the title and description, not sure if that will take them out of the emails. I thought I would share it here in case it's connected to the redirect issue somehow. Thanks for any help.
What do you mean by slash marks?

When your topic has been solved, ensure you mark the topic solved.
Never post your email in public.

These ////. I did remove them. After I removed those and did a re-sync of the forum I had the member that was having trouble with the redirect try again. Happily she was able to log in read a bit and post with no problem. I don't know if the slashes were the the problem or not, but it might help you to look into it.
Page 11 of 11 •

1, 2, 3 ... 9, 10, 11
---
Permissions in this forum:
You
cannot
reply to topics in this forum