so my pop up login box is empty like no username or password fields!!!
here is an image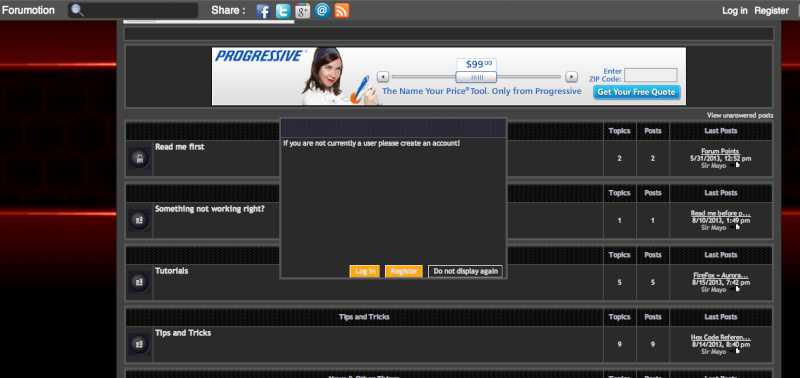 any one know how to fix this with out a restore!! maybe its my CSS?
Could it be my templates the only ones i edited are
overall_footer_end
overall_header
viewtopic_body
all the others are default.
Could it be one of those?
Last edited by Sir. Mayo on August 18th 2013, 8:16 am; edited 1 time in total
It is really like that, you need to click the "Login" button then it will redirect you to the login page.
Oh i see for some weird reason i thought there was suppose to be a way to do so Via the pop up
Solved

When your topic has been solved, ensure you mark the topic solved.
Never post your email in public.

---
Permissions in this forum:
You
cannot
reply to topics in this forum