Okay...this is my problem...on one category i have forum and in that forum i have topics

and this is how it should be:Â 
But when i put some comment in topic(in this case Jane's Owls) then that topic goes on the top...like this: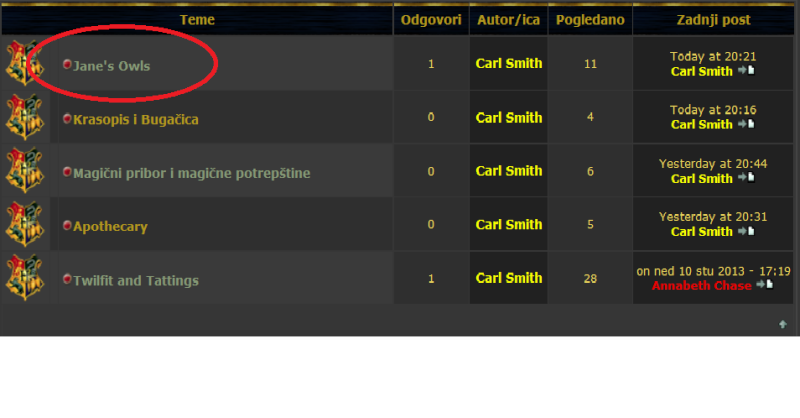 And i don't want that...i want it to be normal even when i put some comment in it
I believe this will work:

Administration Panel > General > Forum > Categories & Forums
Modify the forum you want and look for this:
Sort topics by:  Pick topic's creation date (most recent in first).

When your topic has been solved, ensure you mark the topic solved.
Never post your email in public.

It helps... thank's

.... SOLVED
Topic Solved and Archived
---
Permissions in this forum:
You
cannot
reply to topics in this forum